Lance Raymundo looked like he didn't age a day when we saw him recently at the Happy Smiley Summer event of SM Megamall.
The astounding thing was that his face no longer bears a trace of his freak accident five years ago when an 80-pound barbell fell on him, crushing his nose and middle face during a workout.
This writer had to google an old photo of him and compare it with the guy who was holding a fan with pink heart eyes emoji at the SM event.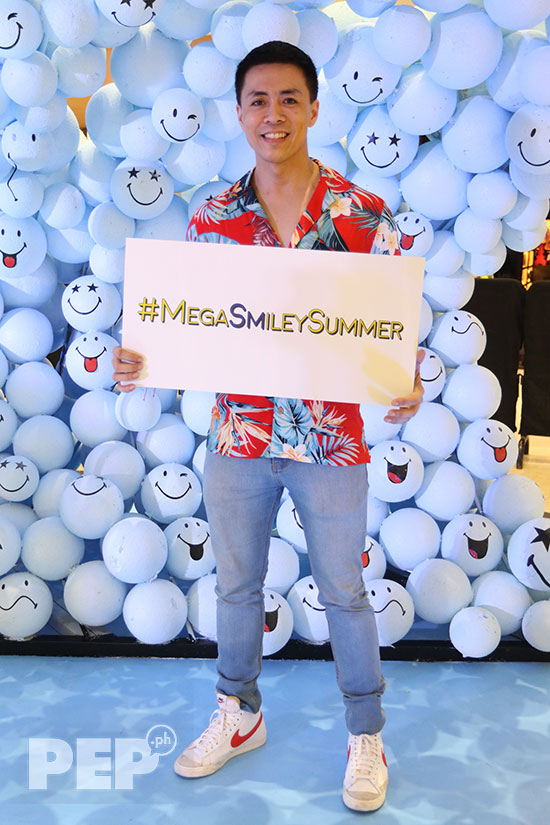 Talking to us, Lance said, "I had multiple facial fractures so my face was ruined."
Then he said so matter-of-factly, "My skull was replaced with metal."
He told it to us as though it was nothing, when what he underwent was far more serious than aesthetic surgery.
What he had was reconstructive surgery, which is done to restore the form and function of the body.
The singer continued, "Kasi a lot of the bones in my face were crushed, as in hindi lang nabali, but crushed. So they had to get rid of it, and they actually installed titanium sa mukha ko."
His recovery took some time, but little by little, he was able to resume his normal life.
He said, "From time to time, I still get nightmares though. But I have been more grateful.
"If you've been through something like that, the way to get over it is to be grateful you are still alive.
"You are still here."
LANCE'S RECOVERY AND SPIRITUAL HEALING
Aside from the physical pain, half of Lance's battle dealt with his emotional struggles.
"There was a time kasi na I was really uncertain kung makakabalik pa yung mukha ko sa normal or if the doctors could fix me and make me look good."
But one thing he has been eternally grateful for, the prayers of his loved ones.
He said, "Even if it was difficult then, it never put me down. It pays rin kasi to have a religious family."
Most importantly, Lance was sustained by his own perspective about life.
"I simply accepted the fact na kung maging deformed ako all my life, it's not gonna lessen my humanity.
"I'm still Lance. I'm still intelligent. I'm still loved. I could still love.
"So, it's only people who would say naman na parang, 'Ay sayang, wala na yung mukha.'
"But it's not only the face that matters, right?"
Through it all, positivity and prayers helped shorten Lance's stay in the hospital.
He recalled, "I was critical for two days and then I even overheard the doctors talking that I may die.
"So it was a miracle talaga na I was released on the 13th day.
"And people were expecting me to be there for like more than a quarter or maybe even half a year."
As he was recovering, Lance realized he was undergoing some sort of spiritual healing as well.
"Knowing that I may die, parang tinanggap ko yung faith.
"You can't question naman bakit ganun? I mean, you just went to the gym.
"So, acceptance makes life positive because if you accept what you are, then you don't have to be jealous of others.
"And if you accept your situation, you will find easier ways to ano… to uplift it, di ba?"
LANCE FORGIVES THE TRAINER
Lance blamed no one for what happened to him, not even his trainer.
"It was an accident," he reiterated.
"Knowing how it happened, I forgave him, and everything came easy."
As he related, it took him only "one second" to forgive his trainer.
"Before they rushed me to the emergency room, I told the coach, 'I forgive you.'
"Kasi if I die, I just wanted him to know that pinapatawad ko na siya.
"And sana huwag siyang maging guilty kasi di naman niya kagustuhan yung mabagsakan ako sa mukha, kasi siya mismo, natisod siya, e.
"He didn't mean to fall. So he had an accident, and that accident caused my accident.
"And forgiving him made everything easy. Kaya siguro pati yung katawan ko, it followed, e.
"Kasi pag wala palang galit sa puso, parang even your blood flow is more relaxed.
"So instead of dying with blood loss, parang nag-clot sila kaagad.
"And because of that, yung output ko sa buhay is also more happy.
"That's why, yun nga, that my world is very sunny all the time...
"Parang yung Smiley set-up dito Mega Fashion Hall."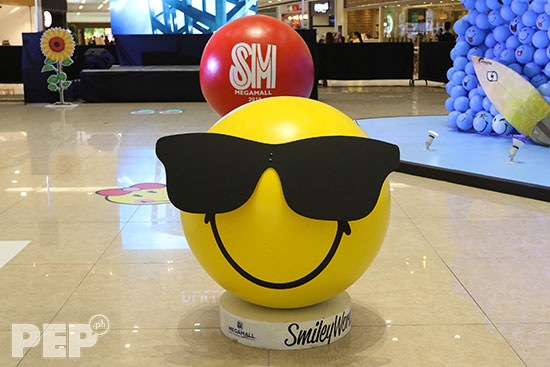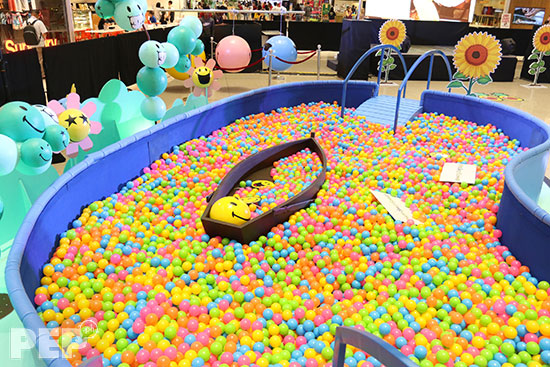 Has he totally recovered?
"Yes. And being positive really helped. Not having enemies din... because I've experienced that to myself.
"When you have no enemies or try not to have enemies or you forgive those that have caused you pain.
"Some people asked me how I recovered so fast from my accident, I would always say, 'Accept and forgive.'"
LANCE'S PROJECTS
Lance has signed up with VIVA late 2018, and for him, it was his "second wind" in showbiz.
He said, "Siyempre, yung tiwalang binigay nila sa akin, having me on board again and when there are many other artists naman, I wanted to give them their trust by giving them the product that they want also.
Although the bulk of his time is devoted to music—he is currently working on his third single—acting projects have kept Lance busy, too.
He shared. "Last year, I became a guest on FPJ's Ang Probinsyano. I was able to do full soaps in ABS-CBN for prime time.
"I also got the role of Jesus Christ in play The Passion of Christ na kaka-close lang namin.
"When I found out that I'm gonna be wearing the tiniest loin cloth, and I'll be in the cross so, I got myself busy with working out and fasting.
"Siyempre, I want to look the part and people naman, in their mind, alam nila na si Jesus has a six pack-abs
"And then this year naman, I think VIVA might put me in another soap.
"But meanwhile, I'm concentrating on my new song called 'Sana,' my first Tagalog song.
"I composed it, and it was arranged by MIro Magtaro, a Filipino-Japanes arranger.
"It will be released in August pa, so, right now, we're shooting the music video and doing the pre-promos."
Showbiz has changed tremendously since he debuted his first album Lance Raymundo in 2000.
With social media now playing a crucial role in every artist's career, how has Lance been doing with his comeback?
He sounded every bit optimistic as he said, "I'm blessed na naabutan ko rin yun kasi I started very young. I've seen the best of both generations.
"Before, gaining entry was difficult. You need to have a talent, the looks, and the connection.
"Now naman, it's also exciting because I believe also na maraming mga Pinoys ang napaka-talented, wala lang silang connection or maybe they don't feel that they have what it takes, di ba?
"But because of social media, nagkakaroon sila ng courage to share it and sometimes, they surprise the industry kasi may mga napakagagaling pala na never na-tap.
"So I'm happy, I have no regrets about it, and I'm embracing the new system, and I'm enjoying it too.
"And without even thinking about it, parang naging influencer pa ako bigla, I din't really though of that years ago," he said, laughing.