In November 2005, GMA-7 launched an affiliate station on Channel 11 called Q, which would later be called Q-11, QTV, and QTV-11.
QTV-11 distinguished itself from its mother network by beefing up the lifestyle programming with fresh and innovative shows.
Among those novel offerings was a cooking show called Ka-Toque: Lutong Barkada.
It premiered shortly after the new station's launch, taking the Saturday late-morning timeslot that ran from 11 a.m. to 12 noon.
The show's producers deviated from the tried-and-tested practice of hiring a well-established chef or culinary expert in tandem with a well-known TV host or personality.
They instead scouted around for up-and-coming professional cooks to function as both chefs and hosts.
The original lineup was composed of six young individuals who all had an impressive culinary school background and a promising career in the restaurant industry.
They were Rosebud Benitez, Mitchie Sison, Nino Logarta, Jonah Trinidad, Darlo Lopez, and JL Cang, who was the youngest at 21.
The chef-hosts exuded energy and excitement that attracted not only the target audience of cooking shows but likewise the then-emerging millennial market.
Accordingly, the studio setup and atmosphere was hip and fun with the presence of a live audience and the Skabeche band playing upbeat music.
In every episode, a celebrity guest came to the show and was treated to one dish per chef-host, totaling to six dishes.
The celebrity guest would then sample the dishes and give the verdict on which came out best among the rest.
For Ryan Agoncillo's guest appearance, for instance, the chef-hosts prepared a six-course meal fit for fine dining.
For the starters, Chef JL fixed a scallop salad and Chef Darlo, the Seafood Bouillabaisse. Then Chefs Jonah, Nino, and Rosebud took over with their respective main course dishes Lamb Loin Duo, Salted Baked Fish, and Studded Wagyu Beef with Madeira. Finally, Chef Mitchie whipped up Chocolate Mint Baked Alaska.
In the end, Ryan gave the thumbs up to Chef Mitchie's dessert dish.
Over time, JL and Rosebud left the show for different reasons.
Another young and promising chef, Jeremy Favia, came onboard in 2008 after passing the audition with flying colors.
In May 2009, the show wrapped up, and less than two years later, QTV-11 ceased operations to give way to what is now known as GMA News TV.
Rosebud Benitez
Rosebud Benitez left Ka-Toque: Lutong Barkada in 2008 to host Quickfire: 10-Minute Kitchen Wonders, which aired three times a day on QTV-11.
Throughout Mondays to Fridays, the capsule cooking show served as a pre-programming to the newscast Balitanghali, Moms, and The Sweet Life, and on weekends, to Sabado Showdown and Sunday Super Sine.
Rosebud, a graduate of Center for Culinary Arts (CCA) Manila, demonstrated easy-to-prepare dishes and dispensed cooking tips all under the 10-minute running time of the show.
In 2009, GMA Records released a set of DVDs under the same title, featuring select episodes and recipes.
When Quickfire folded up in 2012, Rosebud continued to establish herself by doing cooking demos and hosting chores for food and food-related events.
Still a go-to chef-host for cooking demos and food events, the mom of the three has also earned a following on the digital space. She has launched her own YouTube channel, ChefMom Rosebud Benitez, where she shares her own recipes, cooking secrets, and kitchen discoveries.
Mitchie Sison
After Ka-Toque, Mariemiel "Mitchie" Sison became part of Cooking Kumares, a 10-minute cooking show that also featured actresses Regine Tolentino, Tuesday Vargas, and Via Antonio.
Cooking Kumares aired on TV-5 from April to June 2012.
Mitchie, who studied Hotel and Resource Management (HRM) at the De La Salle-College of Saint Benilde, also took on a consultancy job for restaurants and food brands.
She now lives in Italy with her husband, while working as a culinary consultant in the city of Bologna.
Nino Logarta
Luis-Rey "Nino" Logarta didn't leave QTV-11 as his own cooking show Daddylicious took over the timeslot of Ka-Toque. The show premiered in May 2009.
He also hosted Sarap at Home with Sam Oh, and the show ran until 2012.
Later, he served as chef-consultant for Jennylyn Mercado's cooking show, Sarap with Family, on GMA News TV.
He continued to do consultancy and promotional work for culinary brands, as well as cooking demos. He was a Philippine representative to the Qatar International Food Festival in 2018.
Today, the CCA Manila graduate teaches at another Quezon City-based culinary school called Academy for Culinary Excellence.
Nino was recently named corporate chef of the Vikings group of companies.
Jonah Trinidad
As QTV-11 was transitioning into GMA News TV, Katoque chef-host Jonah Trinidad decided to move from on-cam to behind the scenes.
He joined GMA News TV as kitchen manager for Idol sa Kusina, the cooking show that Chef Boy Logro has been hosting since 2011, first with Bettina Carlos and now with Chynna Ortaleza.
In 2012, he returned to cooking on air as the resident chef of GMA-7's Sarap Diva, which was renamed Sarap 'Di Ba? in 2018 following the departure of its host, Regine Velasquez.
Since then, Sarap 'Di Ba? has been hosted by Carmina Villarroel and her twin kids Mavy and Cassy Legaspi.
Jonah's extensive culinary training in and out of the Philippines is put to good use as a business partner in restaurants, such as Pino Kitchen Studio Inc. He also conducts culinary workshops.
In 2018, he explored farther away from his field and got into the business of cutting hair via the 1108 Barber Shop.
Darlo Lopez
When Ka-Toque's run ended in 2009, Darlo Lopez focused on being a restaurateur.
At the time, the food business that the CCA Manila alumnus co-founded in 2006 had grown into a chain of restaurants that is now called Central BBQ Boy Grill.
It has inspired the creation of Central BBQ Boy Corporation, which also runs the other chain of bar and grill restaurant, Tides.
JL Cang
In August 2008, JL Cang joined the GMA-7 reality-TV singing competition Celebrity Duets: Season 2.
PEP.ph (Philippine Entertainment Portal) interviewed JL at the show's launch, and he revealed that the reason why he left Ka-Toque was "dahil sa isang advertiser ng show."
The PEP.ph article reported that JL was then taken in as "the regular chef" on the morning show SIS, in which he also got to show off his comedic flair. He said he really wanted to try out as a comedy actor.
At Celebrity Duets: Season 2, the celebrity chef competed against actress-supermodel Melanie Marquez, wellness expert Cory Quirino, football player Phil Younghusband, beauty queen-turned-actress Carlene Aguilar, comedian/politician Joey Marquez, fashion designer JC Buendia, and eventual winner Bayani Fernando, who was then the Metro Manila Development Authority (MMDA) chairman.
Last January 15, 2020, news website Philstar.com reported that JL and a companion were nabbed by operatives of Philippine Drug Enforcement Agency (PDEA) during a drug sting in Pasay City.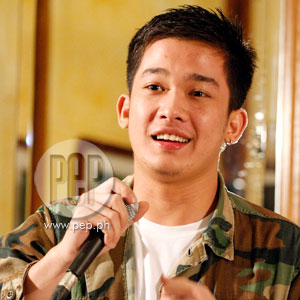 Jeremy Favia
Post Ka-Toque, Jeremy Favia co-hosted the culinary show Healthy Cravings alongside actress Iza Calzado. The show ran from 2010 to 2011.
The following year, he moved to TV5 to headline Chef vs. Mom with his own mother Lalie. The cooking show won Best Lifestyle Program at the Asian TV Awards 2012.
Jeremy, who earned a degree in Hotel and Restaurant Management from the University of Santo Tomas (UST) and completed a culinary course at the International School for Culinary Arts and Hotel Management (ISCAHM), also did product endorsements.
On TV5, he did a string of shows, such as Take-Out, Unang Tikim, and the currently airing, Healing Galing.