Katrina Dimaranan, 28, is a pageant veteran currently making waves as one of the best bets in the ongoing Miss Universe Philippines 2021 pageant.
However, her venture into beauty queen pageantry is quite complicated.
Holding dual citizenship, she also represented the United States in an international pageant in 2018.
And wherever her aspiration to become a beauty queen has taken her, Katrina has consistently shown her pride in being Filipino.
BIOGRAPHY
Katrina Jayne Rivera Dimaranan was born on June 6, 1993 in the Philippines.
Her mom is Leonita Rivera from San Juan City in Metro Manila, while her father is Ramon Dimaranan from the province of Occidental Mindoro.
The Dimaranans were long-time residents of San Juan City before migrating to the States and settling down in the Bay Area of San Francisco in California.
Katrina is taking up Nursing in California and doing part-time jobs at the same time.
She initially took up Business Administration and Management Minor in Communication at a public college in California, but decided to shift courses.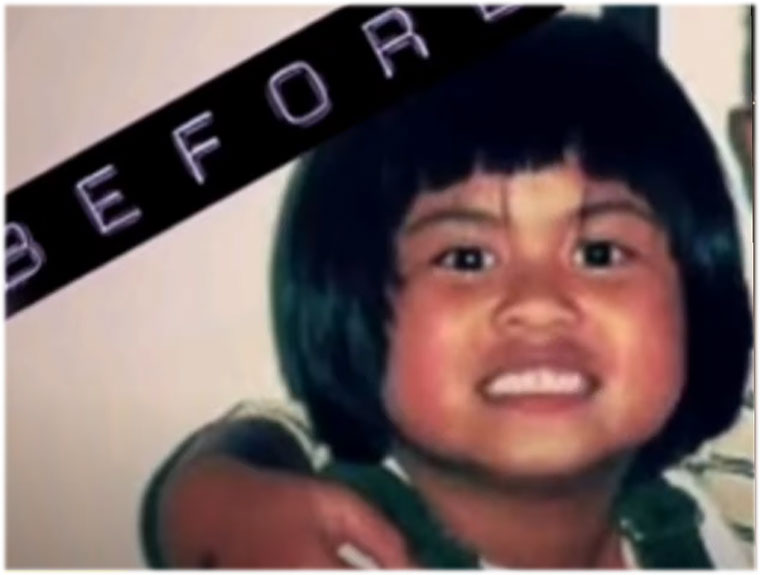 The young Katrina Dimaranan, who spent her primary years in the Philippines.
Katrina has been open in various interviews about the hard start of her family in the U.S., about being homeless, and about her parents being separated since she was very young.
She recalled spending nights in sleeping quarters for homeless people and using terminal bathrooms.
She recounted in her Mega interview this September 2021, "One time nga, I even remember sharing a piece of bread to my brother just to keep us satiated for the night lang talaga.
"Parang because of those struggles, it forced me to mature at an early age."
At the age of 14, Katrina went into modelling to help her family make ends meet.
MODEL, HOST, PERFORMER
Her morena features—thanks to her Filipino genes—gave her the advantage in securing modeling jobs on the runway, in print, and in commercials.
In 2016, she joined The Filipino Channel's Adobo Nation, a magazine talk show for the Filipino-American community.
Apart from hosting occasional lifestyle and pageant shows, Katrina is a talented singer who has performed in various events, both in the States and in the Philippines.
In October 2018, she joined the reality show, The People's Queen, where Katrina and four other Filipina beauty queens were ensconced in a mansion for six weeks.
They hurdled challenges to become better when it comes to the international stage of pageantry.
In 2019, she became a contestant in the relationship reality show Love Island (American Season 1). Katrina entered on Day 7, but was eliminated on Day 17.
In a previous interview, Katrina said that she has always dreamt of becoming a beauty queen.
Although finding work to help support her family has always been her priority, becoming a beauty queen has always been at the back of Katrina's head.
In the story she related to pageant vlogger Adam Genato in July 2021, Katrina said she was18 when she returned to the Philippines in 2012.
She then sought out the modeling agency, Mercator, for a possible project.
But a Mercator staff made a suggestion that would change her life, would Katrina consider joining the Binibining Pilipinas beauty pageant?
Having no idea what the staff was talking about, Katrina had to call up her mom to find out.
Katrina recounted to Adam, "So, tinawagan ko si Mama, 'Ma, ano yung Binibining Pilipinas?'
"'Oh, my God, anak, yun yung ano, Miss Universe! Please lang, anak, try mo lang. Sige na…' ganyan-ganyan, 'for the family.'"
Katrina did as she was told by her mom, which proved to be a good decision.
She said in retrospect, "Slowly but surely, everything is like aligning in my path for whatever reason.
"Parang si Mama yung, 'Anak, eto na, pagbigyan mo na ako. Sige na. This is your time na talaga.'
"So parang, 'Okay, Ma.' Kasi it's always been my dream, pero si Mama ang talagang, 'Anak, i-push mo lang iyan. Kaya mo iyan.'
"She's really a big factor as to why I was this, it was something that the Lord put into my heart.'"
titleholder, finally, but CONTROVERSIAL
On April 15, 2012, Katrina joined her first-ever national pageant and was crowned Binibining Pilipinas-Tourism 2012, one of the three main crowns in that pageant.
She was supposed to represent the Philippines at the Miss Tourism Queen International 2012 pageant in China, but it was cancelled for undisclosed reasons.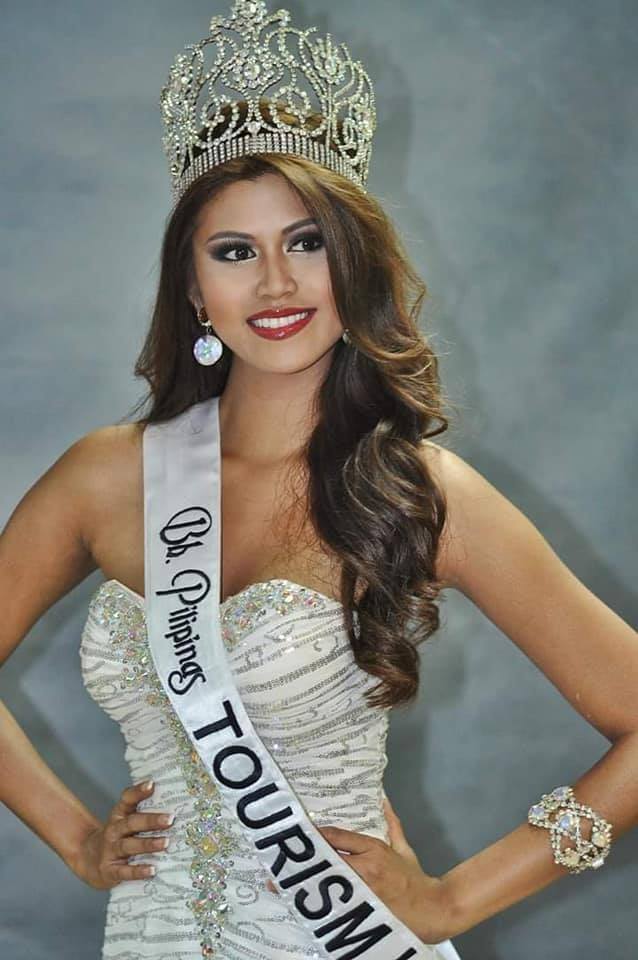 Katrina bags the Binibining Pilipinas-Tourism 2012 title
Binibining Pilipinas was the beginning of Katrina's pageant journey.
The downside was that she could not join the same pageant twice because she already won a title.
In 2018, she was appointed Miss Supranational USA, which automatically made her the representative of the USA in the Miss Supranational 2018 pageant.
She competed in Miss Supranational 2018 held in Krynica-Zdroj, Poland, in December 7, 2018.
In her introduction video for the pageant, Katrina rhapsodized about having Filipino blood.
Her opening word was "Mabuhay," and she proudly introduced herself as the first US candidate of Filipino descent. She was adjudged first runner-up.
But not all Filipino pageant fans approved of a former Filipina titleholder representing another country in the international pageant scene.
Katrina addressed this issue in her interview with pageant vlogger Luis Portellesin August 2021.
She said she understood her critics' point of view, but she could not give up her dream to join an international pageant, and the US gave her that chance.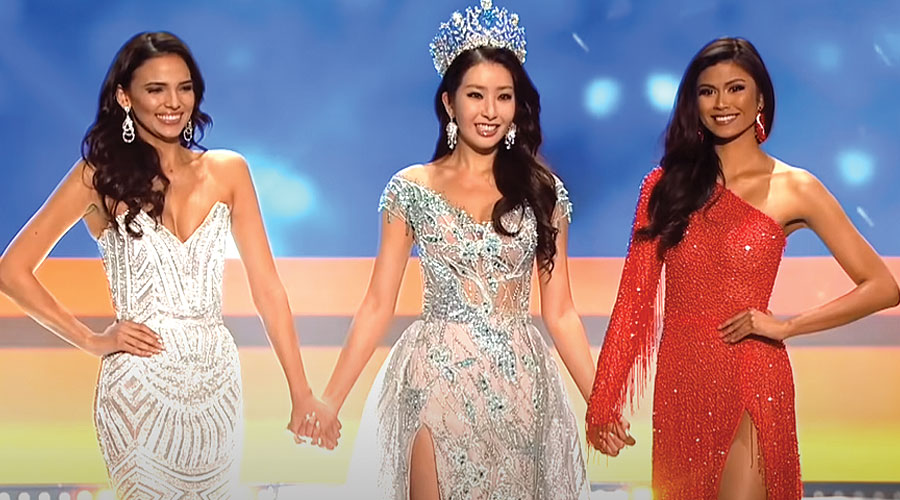 Katrina (far right) finishes first runner-up at the Miss Supranational 2018 pageant. Puerto Rico's Valeriz Vazquez Latorre (far left) won the crown. It was Miss Supranational 2017 Jenny Kim of South Korea who relinquished the crown to Valeria.
She explained, "As I said before, once you win a crown before in Binibining Pilipinas, you can no longer join.
"But the US is built on immigrants and I was, at the time, I was so proud of being a Filipina representing USA.
"Because, in a way, it was the closest thing that I had to represent the Philippines.
"Even though I can no longer wear the Philippine sash, but I'm going in as a Filipina, and to show how diverse the US is now...
"I took it and ran with it. I said I just wanna make the Filipinos proud and I hope that's what I did, by achieving first runner-up, even if it wasn't with the Filipino sash."
LAST CHANCE to win another crown
After Miss Supranational 2018, Katrina was prepared to close the pageantry chapter of her life.
But fate had other plans for her.
In December 2019, the Binibining Pilipinas Charities, Inc. ended its five-decade ties with Miss Universe franchise.
A new organizing body was formed, the Miss Universe Philippines Organization, with beauty queen Shamcey Supsup as the national director.
Barely a month before the Miss Universe Philippines 2021 pageant was to start, Katrina, who was then in the US, was contacted by her friends.
They encouraged Katrina to join the national pageant, which was on its second year.
Katrina recalled, "I closed that chapter. I moved on TV hosting, my Nursing [degree], and then Miss Supranational.
"And all of a sudden, now, I'm given this last chance to really be determined and give my all into finally winning the Miss Universe Philippines crown.
"I said, 'You know what, Trina, you have to do this. This is your purpose right now, everything is aligning.'"
Since this is her final chance, and Katrina is determined to give it her all.
"This is my last year, my final year, to be given the chance to wear the Philippine sash.
"I strictly told myself I'm gonna be there 100 percent, just be myself.
"I'm gonna be who I am unapologetic, authentic, and just be the Katrina that I know."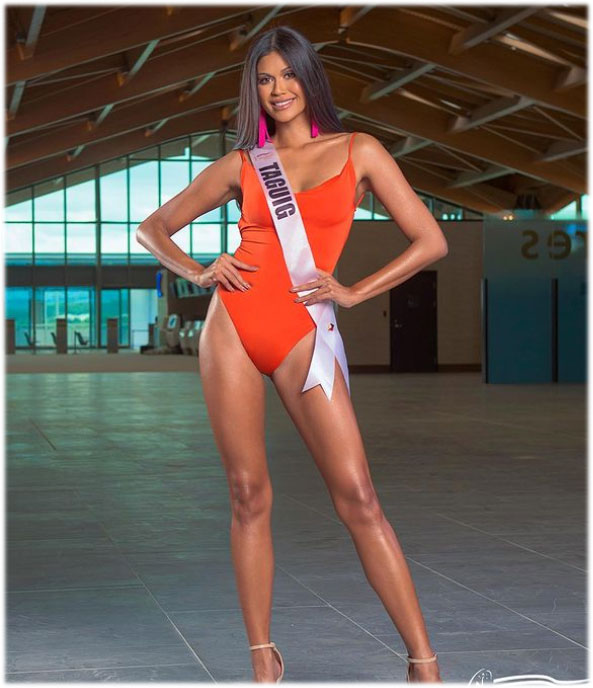 Katrina is one of the top bets in the Miss Universe Philippines 2021 pageant
PROUD OF HER ROOTS
Katrina is proud to say that ever since she was a child, she has always been proud of her heritage.
Despite the challenges she faced, she never lost her identity.
Her family was always there to remind her of who she is.
She said, "I think because all of the adversities that I have gone through growing up, that I went through with my family...
"Every single one of those things has led me to become who I am today: a strong and empowered woman.
"We can overcome any obstacles thrown at us while still having a smile on our faces.
"That is a hard thing to do, but Filipina women are known for that resilience.
"And also Filipina women, we are very nurturing.
"If you ask many men or women, Filipinos are naturally nurturing because we're all family oriented. And I think we put family first.
"I carry my identify as a Filipino woman at all times, regardless where I am in the world.
"I still carry who I am, which is a Filipina woman.
"Living abroad does not define who I am at all, because the US also has provided me the opportunity to support my family."
"So, wherever I may be and wherever I may go in life, my heart is Filipino."