FPJ's Ang Probinsyano has been on air since September 28, 2015.
Throughout its five-year run on television, the Coco Martin-starrer has featured several actors and actresses playing vital characters.
Thirteen of them made their exit because another project or endeavor was already waiting for them after their stint in the series.
Here they are.
YASSI PRESSMAN
The January 22, 2021 episode of FPJ's Ang Probinsyano ended with a cliffhanger, where the characters of Cardo (Coco Martin) and his wife, Alyana (Yassi Pressman), were both severely wounded at a crossfire that aimed to gun down Cardo and his group.
The following Monday, on January 25, Alyana died while Cardo was saved.
Days before the episode was aired, a photo of Alyana's death scene was leaked online. This confirmed the report of PEP.ph (Philippine Entertainment Portal) about Yassi's departure from the series. Her reason for leaving: she will pursue other projects with her home studio, VIVA Artists Agency.
Yassi entered FPJ's Ang Probinsyano as leading lady of Coco in 2016.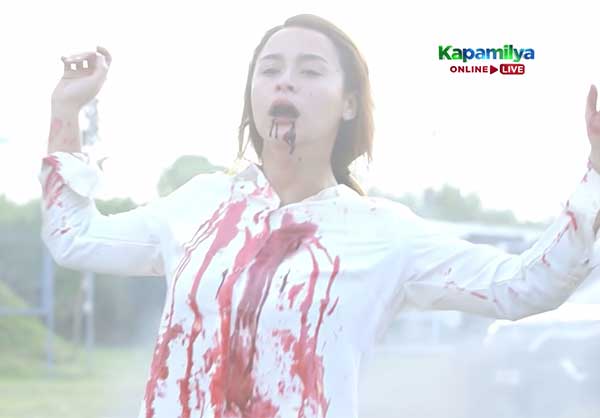 SETH FEDELIN
In September 2020, Macoy (Seth Fedelin) entered the series as a probinsyano who dreams of becoming a policeman.
However, Macoy's life needed a bit of direction as he would secretly steal money from Lito (Richard Gutierrez) and his other staff.
The time Macoy was caught stealing by Lito led to the former's gruesome ending.
Lito's right-hand man Turo (Val Iglesias) tortured Macoy, hammered his hands, and eventually shot him.
His body was burned in a drum.
Right after Seth's exit, he began taping for another prime-time series, Huwag Kang Mangamba, with The Gold Squad members Andrea Brillantes, Francine Diaz, and Kyle Echarri.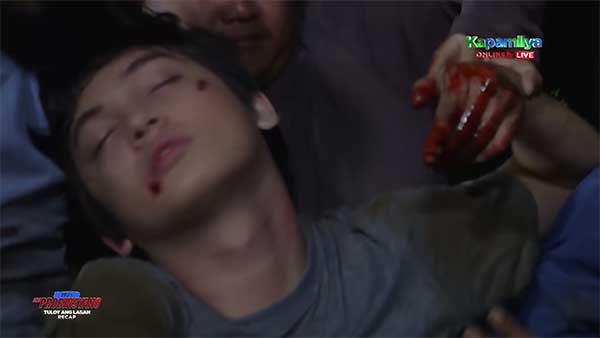 BELA PADILLA
Carmen (Bela Padilla) was the widow of Ador, who later married Joaquin (Arjo Atayde), not knowing that he murdered her husband.
Later, Carmen found out about Joaquin's criminal activities.
To protect the family's interest, she was kidnapped then killed by her father-in-law Tomas (Albert Martinez).
Bela was part of FPJ's Ang Probinsyano since the pilot episode. Her character was vital to Ador's storyline. It was later revealed that Bela was supposed to stay in the series for eight weeks, but her participation was extended until mid-2016.
Her next project was the prime-time series My Dear Heart.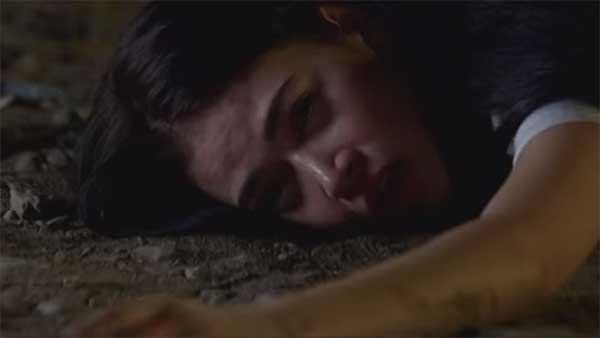 ARJO ATAYDE
Joaquin Tuazon (Arjo Atayde) was the main villain in the first chapter of FPJ's Ang Probinsyano.
After killing Ador (Coco Martin), he became rivals with Ador's twin brother, Cardo (also played by Coco).
In May 2017, Joaquin met his death at the wedding of Cardo and Alyana.
In the scene, he tried to rape Alyana and kill Cardo, who, in the end, managed to stab Joaquin in the neck.
Arjo's exit in the series marked the new season in FPJ's Ang Probinsyano, which had been running for one year and eight months at the time.
Arjo was then offered to do the afternoon series Hanggang Saan, where he worked with his mom, Sylvia Sanchez.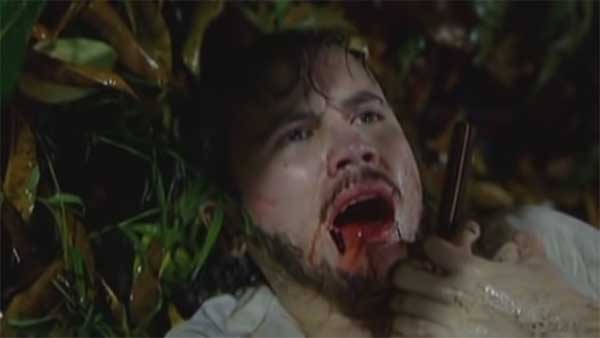 JHONG HILARIO
Jhong played the role of Homer "Alakdan" Adlawan, one of the most-hated kontrabidas in Probinsyano.
He was a corrupt member of Pulang Araw, and became the worst enemy of Cardo and his Vendetta group.
He was shot in the head by Cardo, who avenged the death of Makmak (Awra Briguela).
Jhong had to leave the series in March 2019 for his electoral bid as councilor in the first district of Makati City.
Aside from Jhong, the other cast members who were killed off because of their electoral bid during this time were Edu Manzano, Lito Lapid, and Mark Lapid.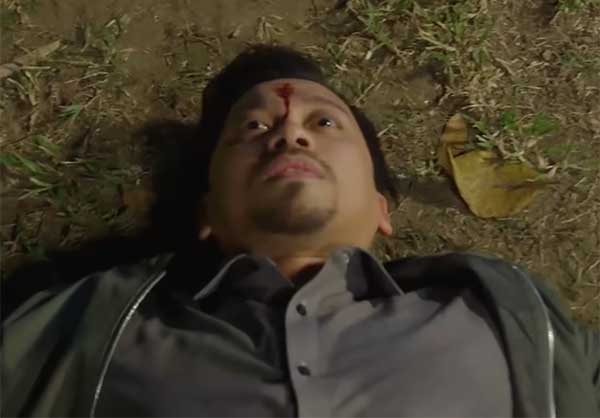 EDU MANZANO
Edu played the role of Vice President Lucas Cabrera, whose goal was to avenge the death of his son, Marco Cabrera (JC Santos). He had to leave the series for his electoral bid as representative in San Juan.
In a shoot-out, Lucas was killed by Cardo.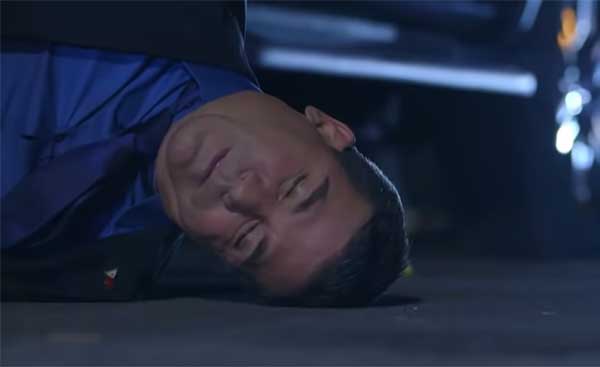 MARK LAPID
Mark played the role of Anton, a member of Cardo's Vendetta group.
Unfortunately, in the same shoot-out where Lucas was killed, Mark died saving Diana (Angel Aquino) from getting shot by Hipolito (John Arcilla).
Mark had to leave the series for the 2019 elections, where he vied for the mayoral seat of Porac, Pampanga.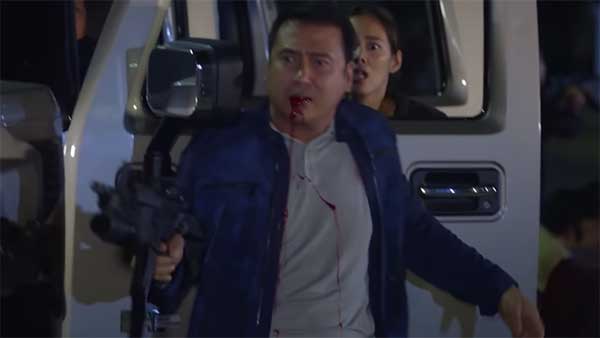 LITO LAPID
Lito portrayed Romulo Dumaguit, the leader of the rebel group Pulang Araw. He joined forces with Cardo and founded the group Vendetta, which was formed to fight corrupt officials in the Philippines.
Romulo met his death after he saved his wife Diana (Angel Aquino) from the gunshots fired by Alakdan (Jhong Hilario).
Lito had to leave the show in February 2019, before the start of the campaign period for national-level bets. He ran for senator in the May 2019 elections.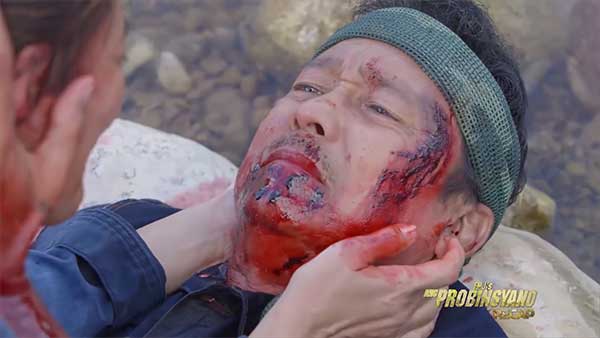 RYZA CENON
Ryza's first project upon transferring to ABS-CBN in March 2018 was FPJ's Ang Probinsyano. She played the role of Aubrey, the daughter of President Oscar Hidalgo (Rowell Santiago).
In January 2019, during a gunfight between Cardo's group, Vendetta, and the group of Tanggol (Rommel Padilla), she was killed by a gunshot to the head.
She jumped to her next project, The General's Daughter, right after leaving Probinsyano.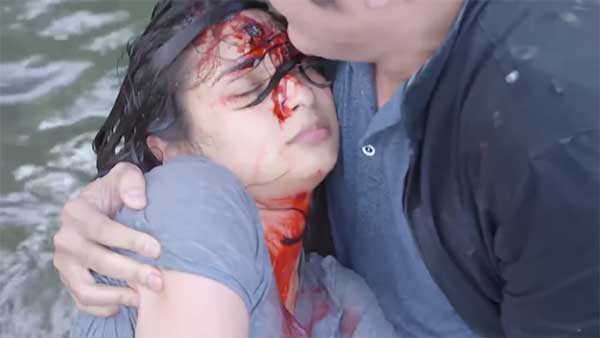 SID LUCERO
Sid played General Major Manolo Catindig, the ambitious right-hand man of Director-General Renato Hipolito (John Arcilla).
His goal was to kill Cardo and eradicate the group, Pulang Araw.
On the night Manolo planned to kill Pulang Araw's leader, Romulo Dumaguit (Lito Lapid), he took nurse Andy (Jessy Mendiola) as hostage, causing Cardo to shoot and kill him.
Sid left Probinsyano as he was about to start taping for another series, A Soldier's Heart.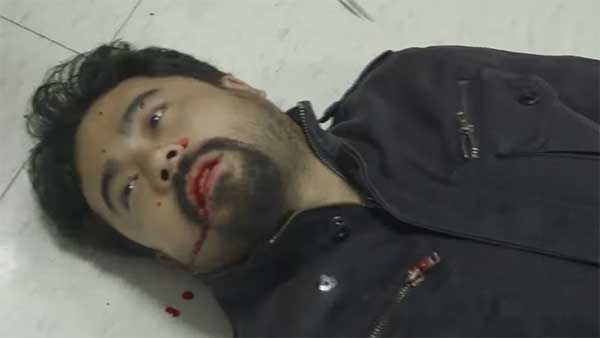 PEPE HERRERA
Pepe played the role of Benny, the well-loved best friend of Cardo.
In January 2017, however, viewers were surprised when Benny was killed after taking the bullets intended for Cardo.
In a press conference, Coco revealed the reason behind the death of Pepe's character.
"Honestly, si Pepe kasi aalis siya papuntang New Zealand kasama iyong mommy niya. And then iyon, nagpaalam nga siya sa amin na kung pu-puwede sana eh i-exit na siya from the show."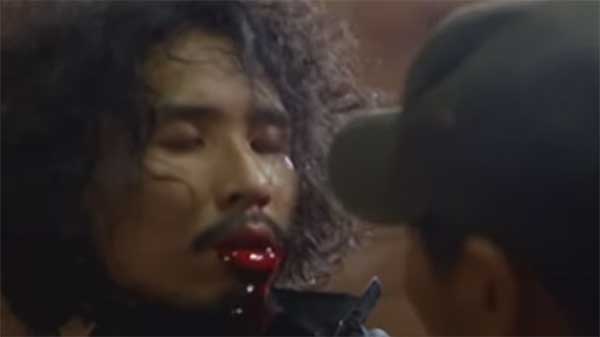 PAULO AVELINO
In September 2016, Paulo was welcomed as a recurring guest star in FPJ's Ang Probinsyano.
He was tapped to play the role of Eric, a kind man with a dark secret. He made Cardo and Alyana's lives miserable.
Apparently, Paulo's stint in the story only lasted for a month since he had to start shooting for the drama series The Promise of Forever.
His character was killed after suffering a deep stab wound during a fight with Cardo.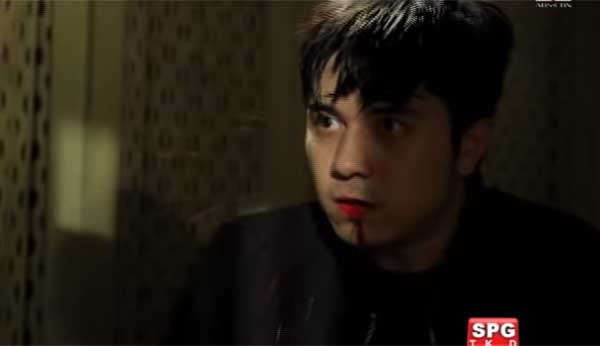 ELMO MAGALONA
In April 2016, Janella Salvador and Elmo became guest stars in FPJ's Ang Probinsyano.
This served as their first appearance in a teleserye together as a love team, before the premiere of their solo series Born For You.
In FPJ's Ang Probinsyano, Elmo played a distributor of party drugs, while Janella was the younger sister of a drug dealer, played by Jake Cuenca.
Janella eventually fell in love with Elmo's character.
The story arc for ElNella ended with Elmo being killed by Jake, after the former refused to continue distributing drugs for the latter.
Janella's character then decided to settle down in the United States, after her brother was caught and killed by Cardo.
Their exit from the show allowed Elmo and Janella to start their promo and taping for Born For You.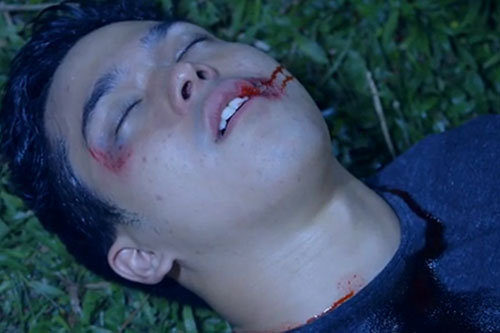 We are now on Quento!
Download the app
to enjoy more articles and videos from PEP.ph and other Summit Media websites.