Arjo Atayde recently brought honor to the country when he bagged the Best Actor trophy in the 3rd Asian Academy Creative Awards in Singapore.
He wass the only one from the Philippines who won a major award among the nominees from 16 countries all over Asia.
He was recognized for his outstanding performance in the digital web series Bagman.
The awarding event, a component of the Singapore Media Festival, was held virtually on December 4, 2020.
After years of frustration trying to make it in showbiz, and being rejected too many times, Arjo is now getting awards and the nod of critics for his acting mettle.
Prior to the award, Arjo was contemplating to take a one-year leave from acting in light of the pandemic and the ABS-CBN shutdown.
He had a change of heart after receiving the international acting trophy.
Arjo took it as a sign that a new path has been cleared for him to stay the course in showbiz.
FAMILY BACKGROUND
Christened Juan Carlos Campo Atayde, Arjo, now 30, was born on November 16, 2020.
His parents are the veteran actress Sylvia Sanchez and the Spanish-Filipino businessman Art Atayde.
Arjo has three siblings: actress Ria Atayde, Gela, and Xavi, the youngest.
He revealed that his actress mom, fully knowing the ups and downs of being in the limelight, was most hesitant to allow him to join showbiz.
But when Arjo reached his twenties, he said not even his mom could put a damper on his resolve to give showbiz a shot.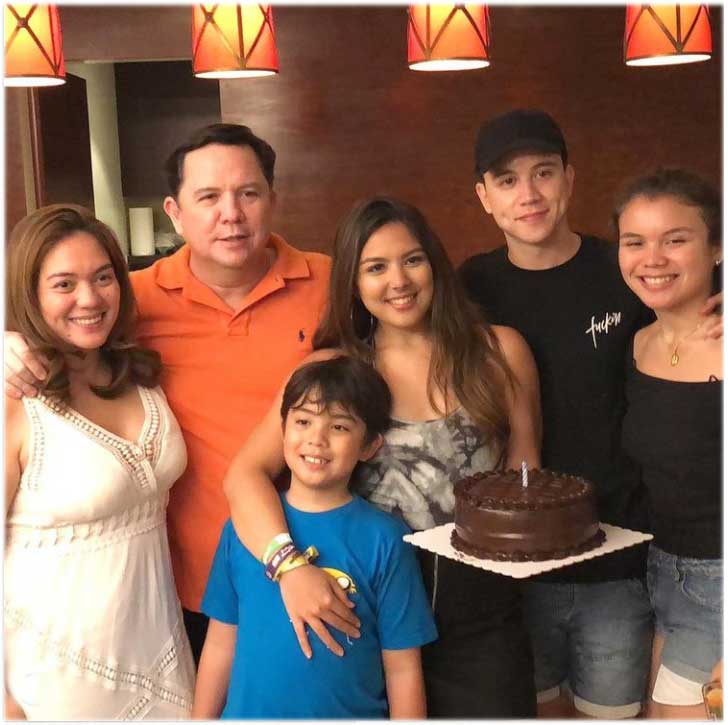 Arjo attended La Salle Greenhills and the Reedley International School for his primary and secondary education.
In college, he enrolled in the Psychology department of the De La Salle University.
However, going to his third year in 2011, Arjo decided to change course and school to enable him to focus on a TV series.
He then transferred to the One School in Makati, a business and fashion institute, and took up Entrepreneurship.
But he again quit because his showbiz commitments were piling up.
Arjo, with all the opportunities that were opening to him, decided he'd better strike while the iron was hot.
Unable to finish college, he rationalized in an interview with Rappler last December 12, 2020, "Because college you can come back naman... I guess that's the reason why."
Besides, he could look into universities that have been offering online courses, an alternative he found to be "flexible for professionals who haven't finished."
SHOWBIZ VENTURE
Unknown to many, Arjo had ventured into showbiz at an early age.
Seeing his mom on television inspired Arjo, seven years old at the time, to get into showbiz.
He said, "I've always wanted to be an actor ever since way back 'cause my mom has always been in the industry for the longest. So obviously, influence starts from her.
"I actually joined Ang TV 2. I was ten years old [or] eleven."
Ang TV, a youth-oriented comedy show on ABS-CBN that aired from 1992 until 1997, was the starting line for many Kapamilya stars who zoomed to fame. A latter version of Ang TV aired from 2001 to 2002.
It was not until a decade after his stint in Ang TV that Arjo would re-enter showbiz successfully.
He recalled in an interview in February 2019, "When I was a kid, of course, hindi ako natatanggap. Sabi ko ayoko na."
Young as he was, Arjo had known the pain of rejection.
He said, "Gusto ko lang umarte. Bata pa ako and then I applied. I tried doing commercials and shows, whatever, auditions… everyone rejected me."
And so, he lost interest and would say "no" each time he was asked if he wanted to act.
"Kasi lagi naman akong dine-decline, nare-reject. Sabi ko, 'Hindi na.'"
ARJO GIVES SHOWBIZ A SECOND TRY
Arjo recounted a deal he and his mom agreed on.
She would allow him to get into showbiz, but first he had to finish high school.
After Arjo completed high school, Sylvia upped the ante. She would give Arjo her blessing once he finished college.
This time, Arjo balked at his mom's proposal. He was in college when he signed up for an acting workshop.
Little did he know that his hard-headedness would lead to his second wind in showbiz.
He recalled with a grin, "I was discovered through a workshop. And then, I entered workshop for fun, 'cause obviously in workshops you meet people, you meet women."
Halfway into the workshop, Arjo began to feel in his bones that he wanted to act more than anything else. He was around 20 or 21 years old at that time.
Arjo recounted his delight in giving life to characters assigned to him, "I like creating this character. This is pretty fun.
"When I started, I already knew what I wanted, and ever since I started, I always wanted to be a character actor. So, I stuck to it."
His first-ever project at ABS-CBN was the Kapamilya fantasy series E-Boy (2012).
From then on, Arjo was on a roll, doing one project after the other.
ARJO'S ACTING AWARDS
From 2012 onwards, Arjo would get acting awards every year for his performances, mainly on television series on ABS-CBN.
He won as Best Supporting Actor in the 2016 The PEP List, the one and only audited award-giving body in showbiz, for his convincing portrayal as the main antagonist in the ABS-CBN prime-time series, FPJ's Ang Probinsyano.
His character died in the show in 2017.
What mattered to Arjo was how well he delivered as an actor and the awards were mere icing on the cake.
If anything, they served as his motivation to keep on improving his craft.
He said in an interview with PEP in 2016, "For me an award is a bonus, and it just keeps me striving for more, being more hungry, to prove myself worthy of the award.
"It helps me a lot. Parang when I win it, I just wanna prove na I'm worthy of what you gave me.
"And at the same time, even with no award, I just wanna learn and learn my craft and improve and improve every day."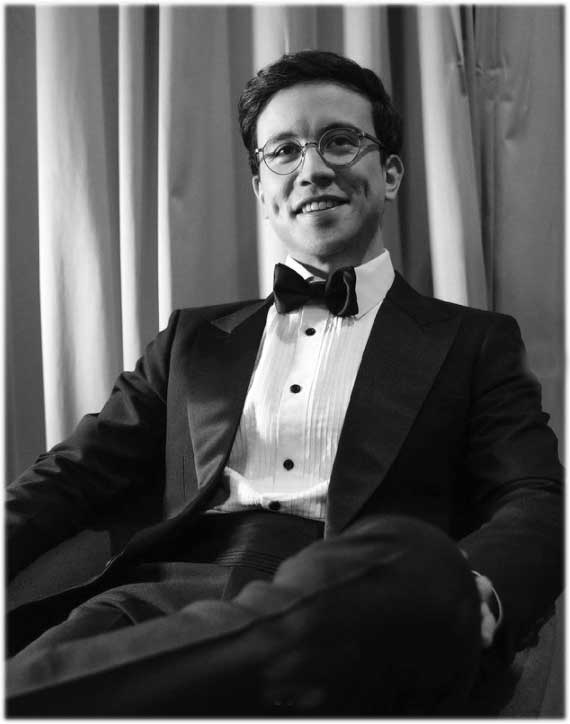 Reflecting on his acting projects, Arjo admitted, "Almost all of them left me so drained. It's really, really draining."
But, each time, he would spring back quickly with renewed energy, affirming, "Again, I enjoy it. I get to tell a good story with actors and that's a blessing to me."
And, for Arjo, there are no such things as small or big roles.
He said in the Rappler interview,"If ever you give us a scene as an actor, making people reminisce, it's a big thing to me... might be small to others.
"Even such a simple scene, it's such a big thing to me already. People appreciating what we do, what I do, is such a big thing."
ACTING AWARDS, NOMINATIONS, AND RECOGNITIONS
Arjo regards his craft seriously. Tackling minor or major roles, as lead or kontrabida or as support, he brings life to his characters with equal intensity.
His awards and recognitions over these past few years are testimonials to his credibility as a reliable actor.
Here are his recognitions:
Best New Male TV Personality (Maalaala Mo Kaya: Bangka, 2012), winner, 26th PMPC Star Awards for TV
Best Single Performance by an Actor (Maalaala Mo Kaya: Bangka, 2012), nominee, 26th PMPC Star Awards for TV
Best Drama Supporting Actor (Dugong Buhay, 2013), winner, 27th PMPC Star Awards for TV
Best Single Performance by an Actor (Maalaala Mo Kaya: Dos Por Dos, 2014), winner, 28th PMPC Star Awards for TV
Best Single Performance by an Actor (Maalaala Mo Kaya: Liham, 2015), nominee, 29th PMPC Star Awards for TV
Best Supporting Actor (FPJ's Ang Probinsyano, 2016), winner, The PEP List Year 3
Best Drama Supporting Actor (FPJ's Ang Probinsyano, 2016), winner, 30th PMPC Star Awards for TV
Best Drama Actor (Hanggang Saan, 2018), nominee, 32nd PMPC Star Awards for TV
Best Drama Supporting Actor (The General's Daughter, 2019), winner, 33rd PMPC Star Awards for TV
Best Actor in a Leading Role (Bagman, 2020), winner, 3rd Asian Academy Creative Awards
ARJO'S SHOWBIZ ROMANCE
Just like his showbiz life, Arjo's love life is just as colorful, if a bit controversial.
Currently, Arjo is in a relationship with GMA-7 big star Maine Mendoza.
Their relationship is now (for lack of a better term) "accepted" by avid fans of AlDub, the moniker of the once phenomenal love team of Maine and Alden Richards.
It was the main reason their romance hit a snag in the beginning of their relationship.
It started when they were first spotted together inside a restaurant in October 2018.
The incident stirred up a storm among AlDub's horde of fans that lasted for almost two years.
Arjo and Maine were hard-pressed to keep their brewing romance private, but it was useless under the watchful eye of netizens.
They were pursued relentlessly, with paparazzi shots of them turning up on social media—Arjo and Maine going to bars, events, and out-of-the-country trips.
Through it all, Arjo and Maine maintained their cool, seemingly indifferent to bashers.
Gradually, the brouhaha eased up, allowing the lovebirds a breather from all the noise.
The two also have become more open in interviews about their relationship, especially Arjo.
Looking back, he said he was able to surmount all that because of his love for Maine.
He said in a interview in March 2019, "She's worth fighting for. So dedma nalang siguro.
"I'm happy po e, so dedma na lang ako. I see her happy, and that's all that matters to me."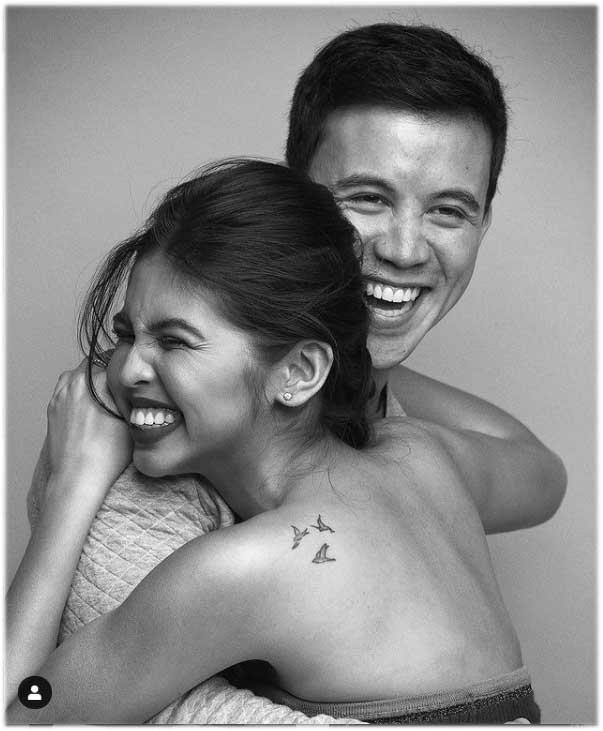 Maine, on the other hand, recently announced to the world that she is Arjo's "biggest fan."
Before her, Arjo had a relationship with GirlTrends member Sammie Rimando.
He was also reported to have courted Jane Oineza in 2016.
SOCIAL MEDIA REACH
Arjo has more than 840,000 followers and almost 300,000 likes on his verified Facebook account.
He has one million followers on his Instagram account and almost 86,000 followers on Twitter
MOVIES
Ang Panday (2017), as a young Evil Spirit
Buybust (2018) as Biggie Chen
Jack Em Popoy: The Puliscredibles (2018), as Andrew Montenegro
Stranded (2019) as Spencer
Love Lockdown (2020) as Fred
TELEVISION, WEB SERIES
Ang TV 2 (ABS-CBN, 2001-2002) as himself
E-Boy (ABS-CBN, 2012) as Jepoy
Maalaala Mo Kaya (ABS-CBN, 2012) as Richard Abaño
Maynila (GMA-7, 2012) as Danny
Carlo J. Caparas' Dugong Buhay (ABS-CBN, 2013) as Rafael de Lara
Toda Max (ABS-CBN, 2013) as RJ Catacutan
Maalaala Mo Kaya: Puntod (ABS-CBN, 2013) as Jay
Maalaala Mo Kaya: Tsubibo (ABS-CBN, 2013) as Emi
Pure Love (ABS-CBN, 2014) Raymond Dela Cruz
Maalaala Mo Kaya: Dos Por Dos (ABS-CBN, 2014) as Jess
Maalaala Mo Kaya: Liham (ABS-CBN, 2014) as Fr. Francis
Maalaala Mo Kaya: Pictures (ABS-CBN, 2014) as Jason Villanueva
Wansapanataym: Remote ni Eric (ABS-CBN, 2014) as younger grandfather of Eric
FPJ's Ang Probinsyano (ABS-CBN, 2015-2017) as Police C/Insp. Joaquin S. Tuazon
Ipaglaban Mo! (ABS-CBN, 2016-2020) Various Roles
Maalaala Mo Kaya: Itlog (ABS-CBN, 2016) as Simon
Maalaala Mo Kaya: Sketch Pad (ABS-CBN, 2017) as Rockey Gathercole
Hanggang Saan (ABS-CBN, 2017-2018) as Atty. Francisco "Paco" Alipio
The General's Daughter (ABS-CBN, 2019) as Elijah "Elai" Sarmiento
Bagman (iWant, 2019) as Banjo
24/7 (ABS-CBN, 2020) as Cedric Jacinto
Isa ka bang showbiz fan na laging updated at naghahanap ng latest chika? Share what you know. Join here! https://bit.ly/PEPChika