Jennylyn Mercado recently confirmed that she has a new leading man for GMA-7's remake of My Love From The Star.
In the Korean drama series, Kim Soo Hyun played Matteo Do, an alien who visited Earth but got stuck here for over 400 years. He eventually fell in love with an actress named Steffi Cheon (played by Jun Ji Hyun) but this relationship had several consequences.


Read: 6 actresses we'd love to see in My Love From The Star

Jennylyn Mercado is already preparing for the role of Steffi in the Kapuso remake.

Meanwhile, Alden Richards was originally cast as Matteo but was pulled out in order to focus on the upcoming AlDub project with Maine Mendoza.
Led by director Bb. Joyce Bernal, GMA-7 conducted a series of auditions to look for the new male lead.

Jennylyn hinted that the Kapuso network will introduce a model as her leading man in this upcoming primetime series.
Here's a list of guys we think could replace Alden Richards as Matteo Do in GMA-7's My Love From The Star remake:


1. Richard Juan.

Based on their physical looks, Richard Juan and Kim Soo Hyun could definitely pass off as twins!

Richard and Soo Hyun have striking similarities, especially with their facial features. Early last year, fans of the show clamored for him to play the part along with Kapuso Primetime Queen Marian Rivera. His followers have been campaigning for him to lead MLFTS. We're pretty sure he can pull of this character especially now that he has improved in speaking Tagalog.


Read: 9 Pinoy actors and their Korean lookalikes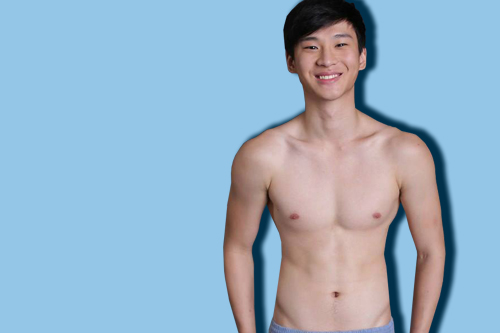 2. Ken Chan.

If there's one actor we think GMA-7 could groom as their next primetime mainstay, it could be Ken Chan. The 23-year-old Kapuso actor has already proven his acting skills via the hit afternoon drama Destiny Rose where he played a transwoman. Ken has been identified with the character for some time now and we think that this project could be a good vehicle to for him reclaim being a romantic lead.
Upon checking his Instagram account, Ken has been very regular in hitting the gym lately. Maybe he's preparing for something? Could it be the role of Matteo Do?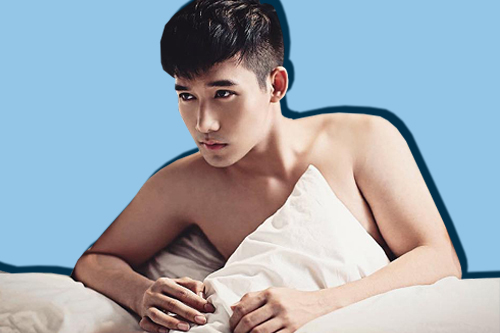 3. Ken Alfonso.

Remember that guy na sinayang ni Pirena in Encantadia? His name is Ken Alfonso. His short appearance on the telefantasya brought him back to the consciousness of the public and some fans have been aking producers to bring him back to the show.

Ken is definitely as charming as Soo Hyun and fans will easily fall for his good looks. He has also appeared in several Kapuso shows including Destiny Rose and Pari 'Koy, and those might have given him enough experience to easily portray the role of Matteo.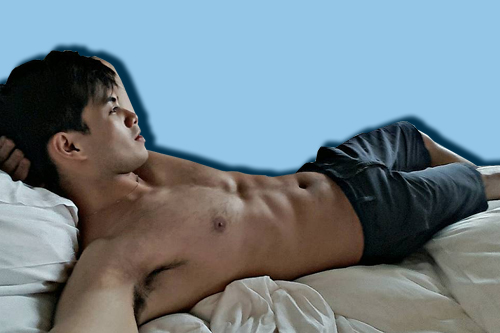 4. Jake Ejercito.

We've seen Jake Ejercito act for a few times on Eat Bulaga for it's Kalyeserye segment with Alden Richards and Maine Mendoza.

Jake's appearance on the noontime show garnered so much interest and some fans even suggested for him to play the role.
However, Jake already denied on Twitter that he'll be doing a TV series soon. He wrote, "Just to put an end to some speculations and outrageous comments, I am not doing a TV show anytime soon."

Too bad for his fans! Hopefully, he would reconsider if the role was offered to him!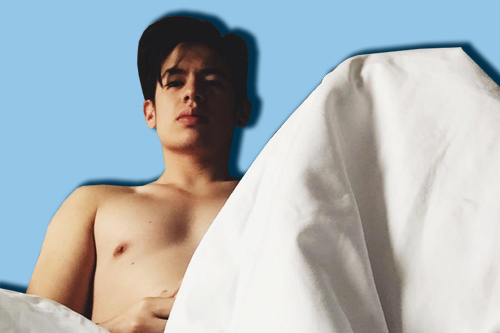 5. Lharby Policarpio.

Chinito? Check! Hunk? Check! Actor? Check! Last month, rumors spread on social media that Lharby Policarpio is being considered as the lead of MLFTS. The 22-year-old actor has been in showbiz for at least two years now and has proven that he's got acting skills.
Lharby has done several theater productions and was part of the indie film Esprit de Corps directed by Kanakan-Balintagos for the 2014 Cinema One Originals Film Fest. In this movie set in military school, he had a kissing scene with fellow thespian and Till I Met You star JC Santos.

Lharby also proved that he's a triple threat when he made it as a finalist to the Kapuso network's boy band search To The Top.
Currently, he's signed up with GMA Artist Center. With this skill set, he's definitely paving his own way to the top!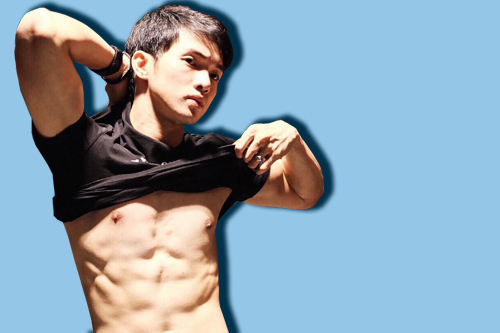 6. Gil Cuerva.

A few days ago, another name came up among the models and actors being considered for the role. This time, 21-year-old commercial and print model Gil Cuerva was rumored to have bagged the lead role in My Love From the Star.

According to a report by entertainment columnist Reggee Bonoan for Hataw, Gil auditioned for Bb. Joyce Bernal, the director of the series, and is one of the strong contenders for the role.
Currently, he's been very busy with his modelling career and underwent acting workshops under Cornerstone Talent Management with fellow models Kirst Viray and Ben Isaac.

Could Gil Cuerva be our dream alien hottie?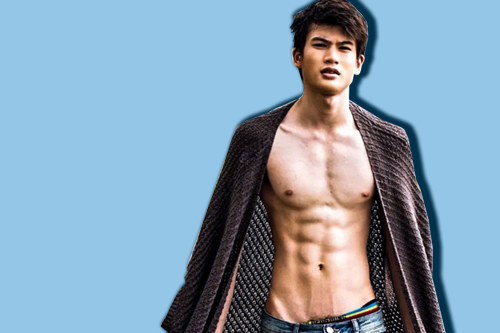 In a few week's time, the Kapuso network will officially announce the actor who will topbill the Philippine adaptation of My Love From The Star.

We've learned from Jennylyn that they will begin taping this October.
One thing's for sure, fans will be looking forward to Matteo Do's shower scene early on in the series! Who do you think could pull this off?
Share your answers in the comments section below!