Dark siko and tuhod are common beauty problems.
They can either be caused by genes or too much exposure to the sun or the buildup of thick and dead skin formed by the friction or pressure in elbows or knees.
They are the reasons some women refrain from wearing sleeveless blouses and shorts or skirts.
But good news, to those who have been asking, "Papaano paputiin ang maitim na siko at tuhod?" here are the answers to your question.
PEP.ph (Philippine Entertainment Portal) asked 76 ladies, thru Viber and Facebook Messenger, about the products and items they use to solve this beauty problem, and these came out as the top six answers.
Good thing is, they are all under 300 pesos.
#6 Kojie San Skin Lightening soap, PHP50, The SM Store
Its powerful kojic acid and moisturizing coconut oil and glycerine can do wonders to the dark areas in a month or so.
The two ladies who use this soap advised, "Ibabad for about 10 minutes."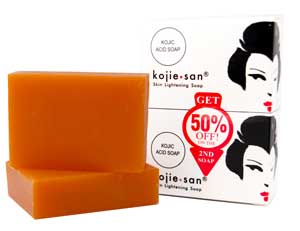 #5 Finale Whitening Cream, PHP299, Watsons
Each tube is packed with tamarind extracts, which help whiten the areas; aloe vera extracts, which sooth them; alpha hydroxy acids, which can smoothen skin and reduce the dryness; plus vitamins A, C, and E.
Two people claimed the visible changes happened after a month; another two said they saw the desired result after a year.
Bonus: they can also lighten inner thighs.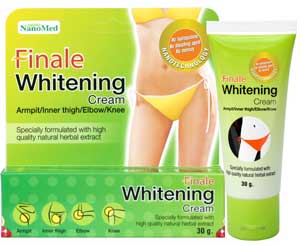 #4 Gluta-C Whitening Gel, PHP199, The SM Store
Its packaging primarily targets those with dark underarms and bikini area. But eight people claimed it works on elbows and knees, too.
Preventing melanin formation, whitening dark spots, and reducing skin pigmentation are these ingredients: Glutathione, encapsulated Vitamin C and Bellis Perennis (Daisy) Flower extracts.
Its gel form is said to be absorbed faster by the skin.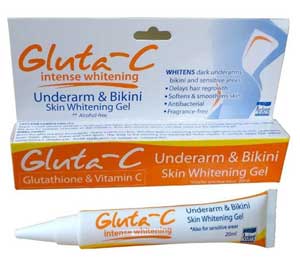 #3 Baking soda (Arm & Hammer brand, PHP30.50, Bigbag.com.ph)
The bleaching property of this baking powder is the reason it has become the go-to siko solution of 11 people—eight mix a teaspoon with milk, three use it with yogurt.
But majority applies it twice a week because it can make the skin dry.
#2 Human Nature sunflower oil PHP175, Beauty Bar
The brand's website described it a "well-known and well-loved miracle worker" because of the "23 miracles from head to toe" that it can do.
Fifteen people said it doesn't just lighten any dark spot, it softens, too.
"Any" refers to siko, tuhod, underarms, undereye, dark spots, pimple marks, and scars.

#1 Lemon (around PHP 30 pesos apiece, supermarkets)
The most used remedy, with 20 people hailing its effectiveness, can be found in any supermarket's fruits section.
Squeeze lemon juice on the area, soak it for about three hours, then rinse.
Four use calamansi as alternative.
Six use it with sugar as exfoliator.