Bianca Gonzalez-Intal was quick to admit that back when she was a single woman, she was more conscious about her beauty insecurities.
"Definitely, for sure," the expecting celebrity mom told PEP.ph (Philippine Entertainment Portal) after the Johnson's Naturally Beautiful MOMents event early this month. "Lalo na in the industry that I'm in na, parang, you have to be made up, kapag na-piktyuran kang pangit, iba-bash ka...
"Definitely more conscious ako before."
Bianca, now a mom to Lucia and is pregnant with her second child, knows firsthand how parenthood drastically changes one's beauty routine in the morning.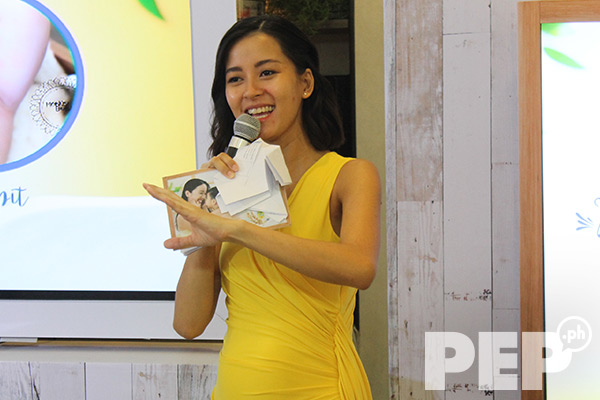 Speaking to the millennial moms present at the event, Bianca related that it has become harder to fix herself up every day.
She said, "The struggle is real every morning when you're trying to get ready to go to work… You send your kids to school—siyempre, you make sure they have breakfast.
"Of course, you have your partners to take care of. We have to think about so many things, it's so difficult…
"Lipstick is a mommy's best friend, I know. Konting suklay, puwede na ito!"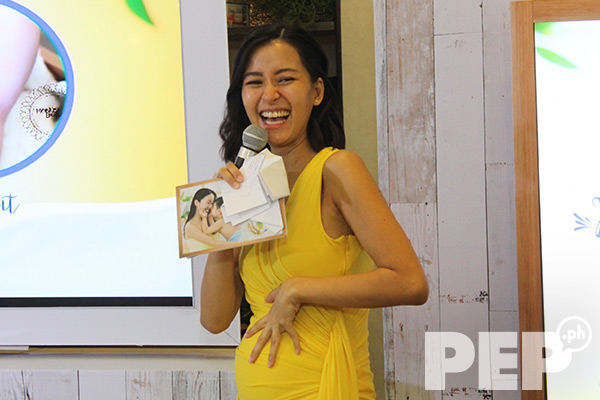 Over time, Bianca has become more accepting of her beauty insecurities.
Talking to PEP.ph, the celebrity host said, "I don't know if it's a function of age din and parang maturity…
"When you grow old kasi, it really will take age and time to be more comfortable in your own skin.
"Like before, I'd still be more conscious about peklat, pimple.
"Ngayon, I'm more like, 'It's life! Nagkaka-pimple ang tao, nagkakapeklat ang tao! Deal with it.' Alam mo iyon?
"It really took a long time for me to reach this point.
"And even now, I'm bashed for being maitim, pangit… Siyempre you still get affected, but you accept it na, e.
"'Ah, maitim ako, e. I'm proud of it,' parang gano'n."
Motherhood also taught her to focus on the bigger miracle that her body does rather than the little imperfections it bears.
Bianca continued, "After being a mom, you're just amazed.
"I'm definitely not as fit as I was when I was not yet a mom, but my god, for my body to grow a human being and nourish it for two years with breast milk and grow another one?
"Iyong parang, 'Okay, I have cellulite, but it's a product of because I carried a child!'
"You learn to accept these things na gano'n, e.
"Although meron iba na super fit moms na #blessed na parang are more fit now than they were before! Parang wow, I wish I could do that. Maybe someday."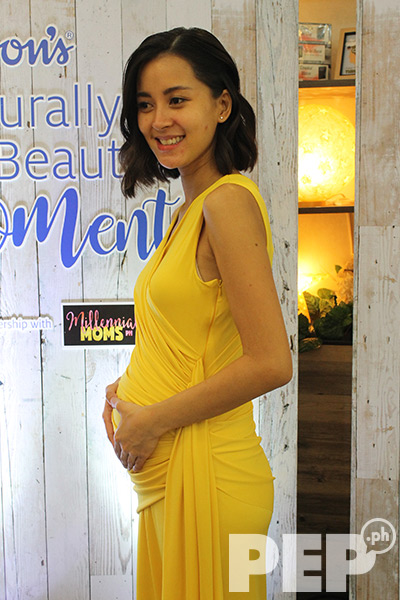 READ: Bianca Gonzalez not looking forward to sleepless nights after giving birth
FACING THE UGLY DAYS
During the event, Bianca challenged the moms present to remove their makeup and to be barefaced.
After all, our babies knew us best that way—barefaced.
Bianca herself gamely removed hers, sparing only the kilay.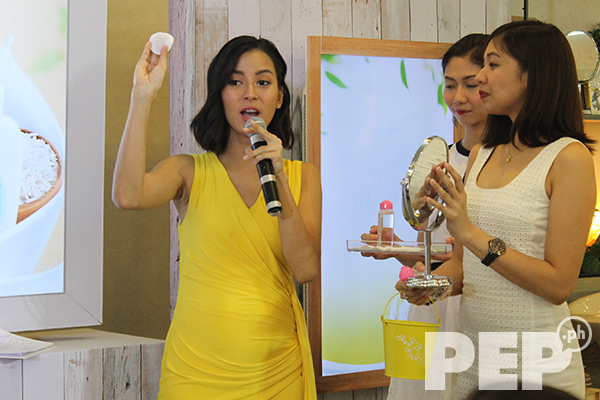 Bianca also spoke about the dreaded "ugly days" that moms tend to feel once in a while.
One of the best ways to face those ugly days is to have a strong support system.
She remarked, "A support system is really important whether it's in a husband, a partner, a mom, a sister, di ba?
"Something I always like to remind myself as well, those times na when I feel—there are days, di ba, that you just really feel 'Ang pangit-pangit ko!' Di ba?
"There are really those days na kahit anong ayos ng hair mo o lipstick mo, it's not happening today.
"It's an ugly day, di ba? We all have that feeling.
"And sometimes kapag nako-conscious ako, like for example, my husband looks at me and I feel like, 'Less attracted kaya ito?' kasi nga parang I'm not able to fix myself up.
"Unlike when we were just dating every day, di ba? Ang ganda-ganda mo!
"But I also realized that it's the days na kunwari, you have the father of your child, hindi rin siya masyadong kagwapuhan that day, pero because of the loving moment between father and child, gumaguwapo.
"Siguro it's the same din for us! Like if they see us so loving, if they see us successfully calm a crying child and put the child to sleep, or kapag nag-gigil child natin, those are moments that make us beautiful even if we don't feel beautiful on that day."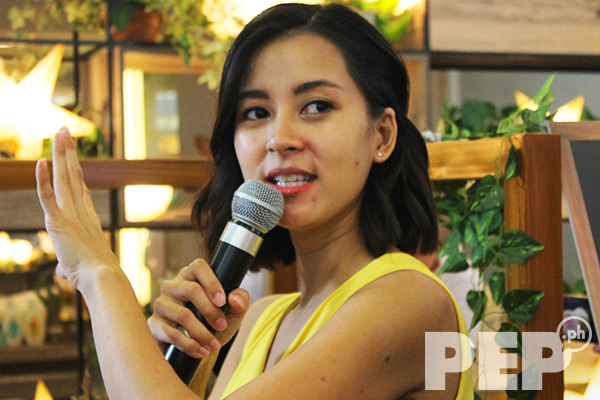 The celebrity mom is expected to give birth sometime late October or early November.
Bianca and husband JC Intal welcomed their eldest child Lucia on October 23, 2015.
READ: Celebrity moms embrace motherhood for the second time this 2018