It's a girl for Andie Eigenmann and boyfriend Philmar Alipayo!
The actress posted a series of videos in her Instagram Story this Saturday, March 9, which showed snippets from the gender reveal party that she organized.
Present during the event were her non-showbiz friends, daughter Ellie, and her mom Jaclyn Jose.
Andi announced the gender of their baby through an improvised tic tac toe game that they played
Mounted on a board were nine black balloons arranged in three rows.
Andi wrote the game's mechanics: the first three same colors to be completed first will determine the gender of her second baby—with blue for boy and pink for girl.
And of course, the first color to be completed was pink, with mom Jaclyn shown popping the last balloon.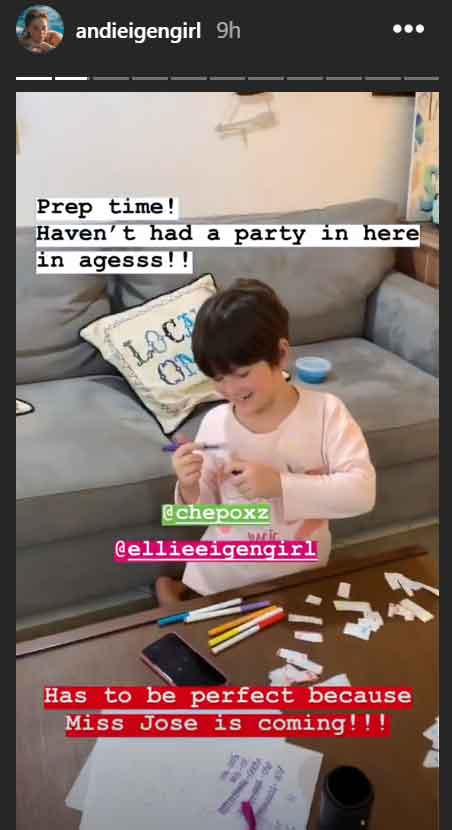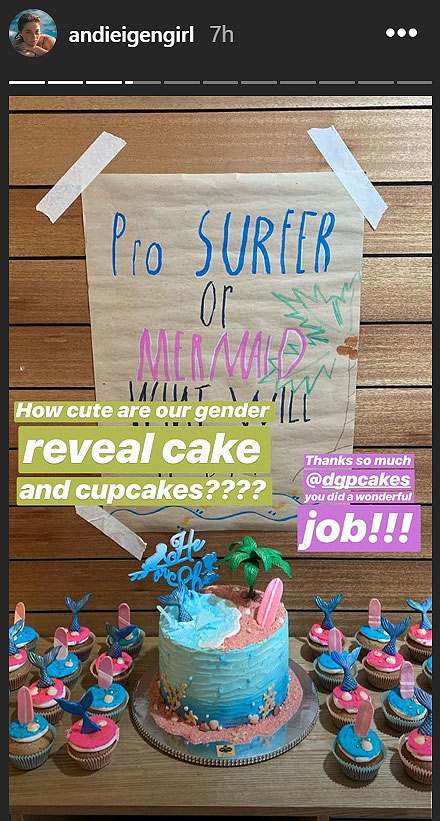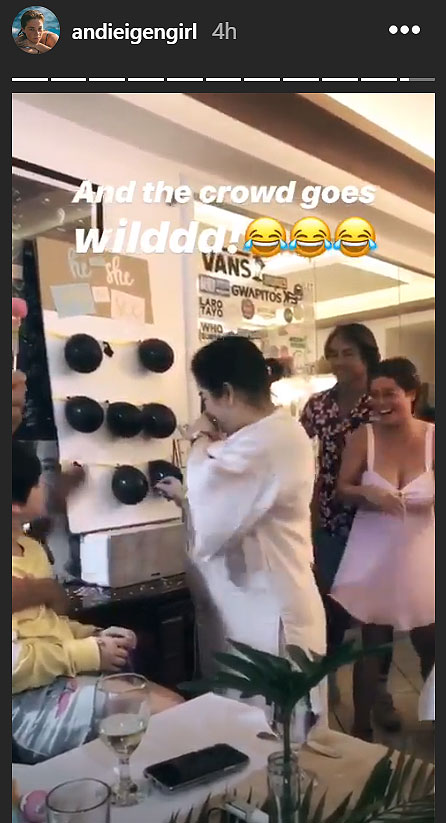 However, prior to the game, Andi and Philmar already gave a very telling clue about their baby's gender, as both of them wore pink.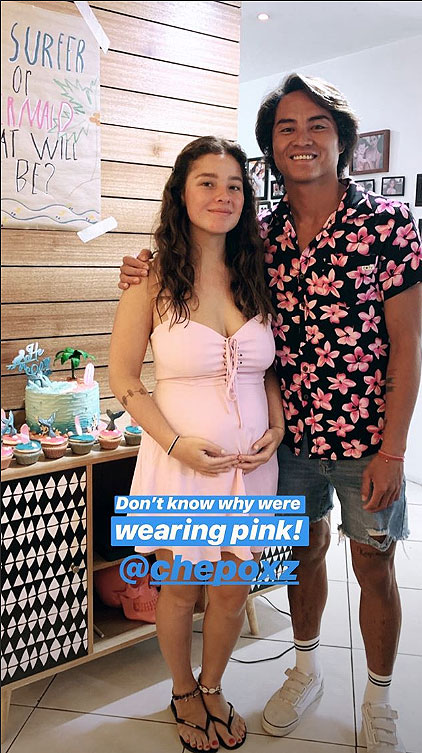 Andi, who is currently on a showbiz hiatus, announced that she and Philmar, a professional surfer, became a couple during the second half of 2018.
Andi's eldest daughter Ellie, now seven, is the daughter of Andi's former boyfriend, Jake Ejercito, son of Manila Mayor Joseph Estrada.