Derek Ramsay and Ellen Adarna's 11.11 wedding was a uniquely chic affair.
The couple exchanged "I Dos" in an emotional garden ceremony set against the rustic charm of Racho Bernardo Luxury Villas and Resort in Bagac, Bataan.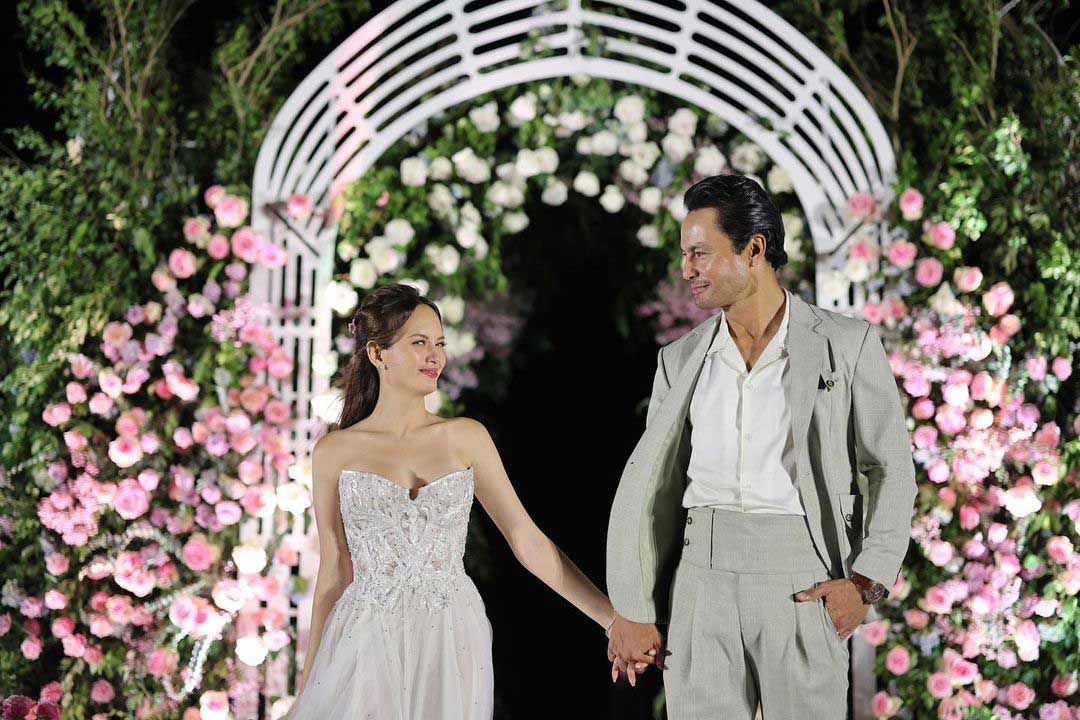 Here are some of the memorable highlights during Ellen and Derek's wedding day.
ELLEN'S BRIDAL LOOK
Ellen walked down the aisle lookling stunning and sultry in high-slit, body-hugging wedding gown by Marc Rancy.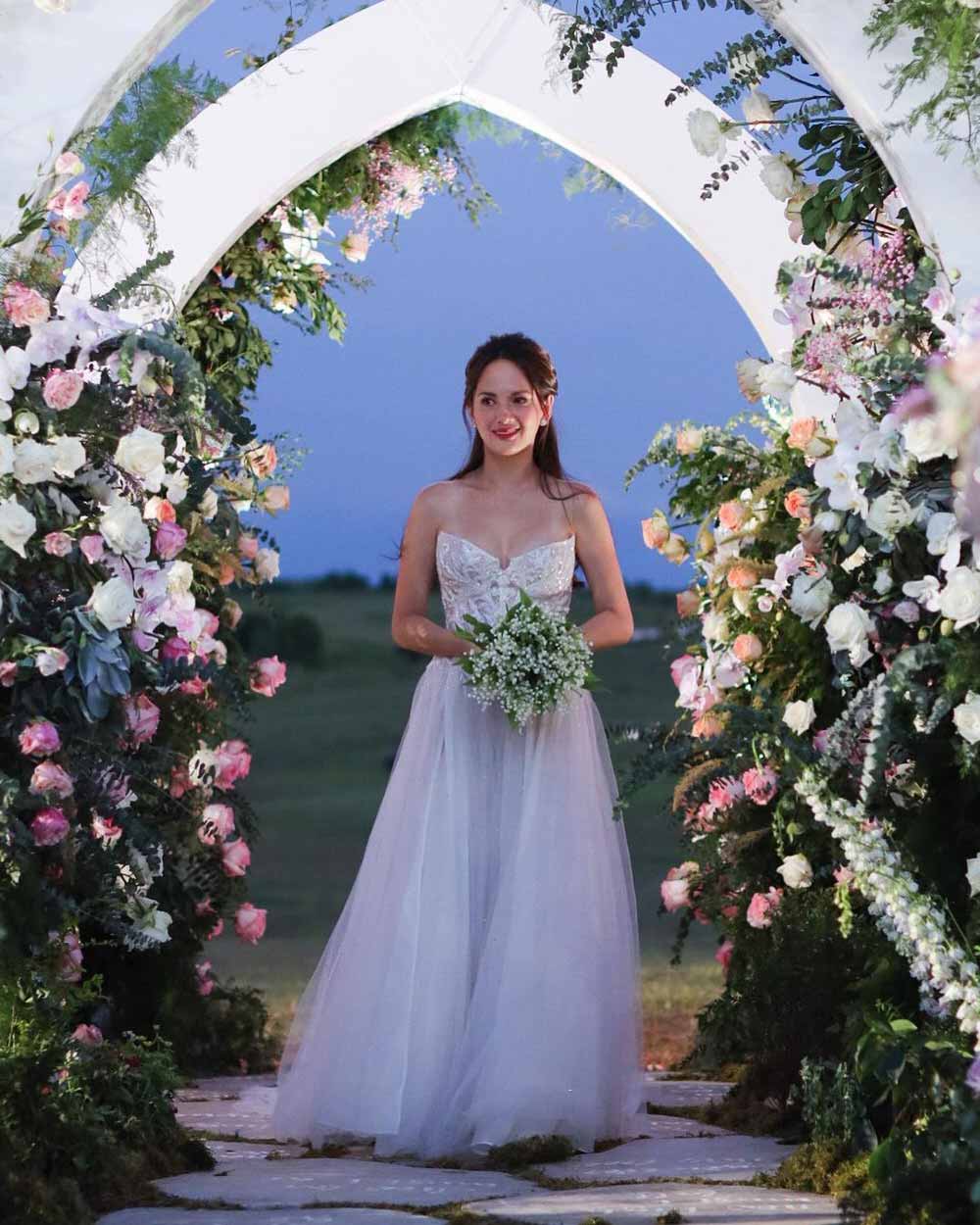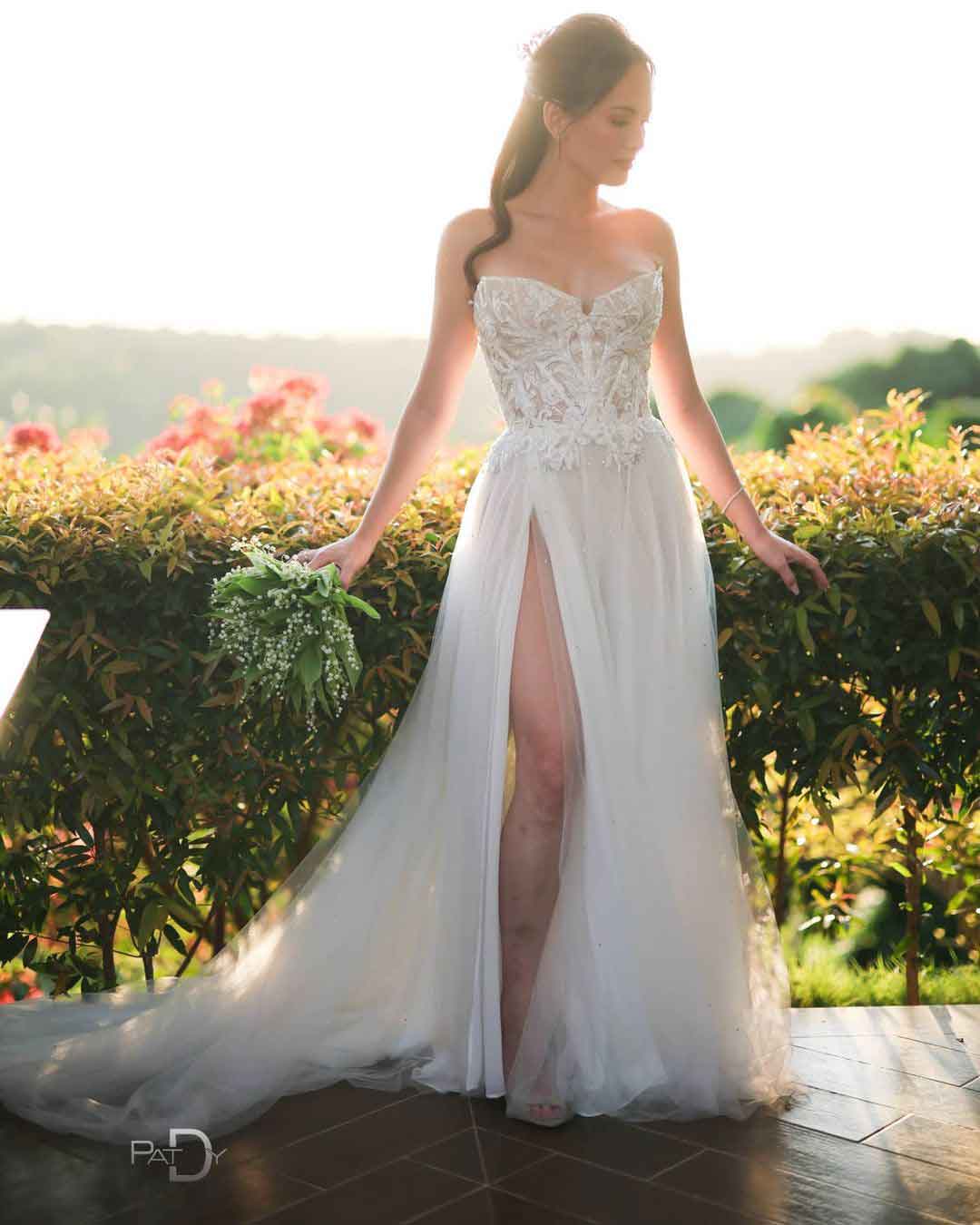 Marc wrote a short message for the bride in his Instagram Story, "It was my pleasure to be your designer for the most important dress in your life.
"Thank you for making me part of your big day.
"[white heart] is filled and all that sweet ceourl energy. As a hoe."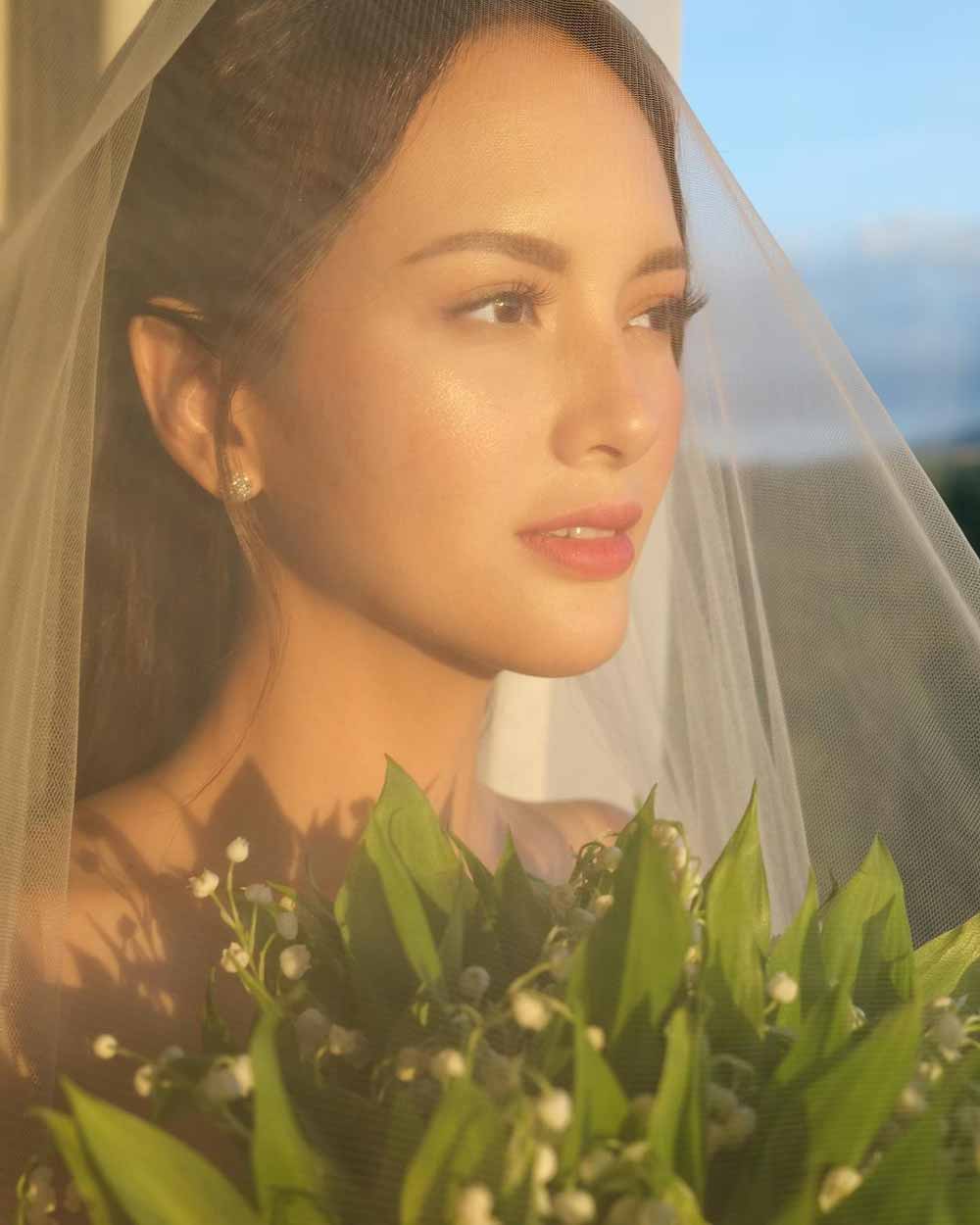 Ellen's bridal look was put together by her go-to glam team composed of Mickey See, who did her glowing make-up, and Raymond Santiago for her hair.
Her best friend Mimi Qui Reyes did her nails.
To complete her bridal attire, she wore accessories by Sep Vergara and heels by Nicholas Kirkwood.
Mak Tumang worked his magic on Ellen's reception dress, an equally classy and sexy piece meant to highlight the bride's toned body.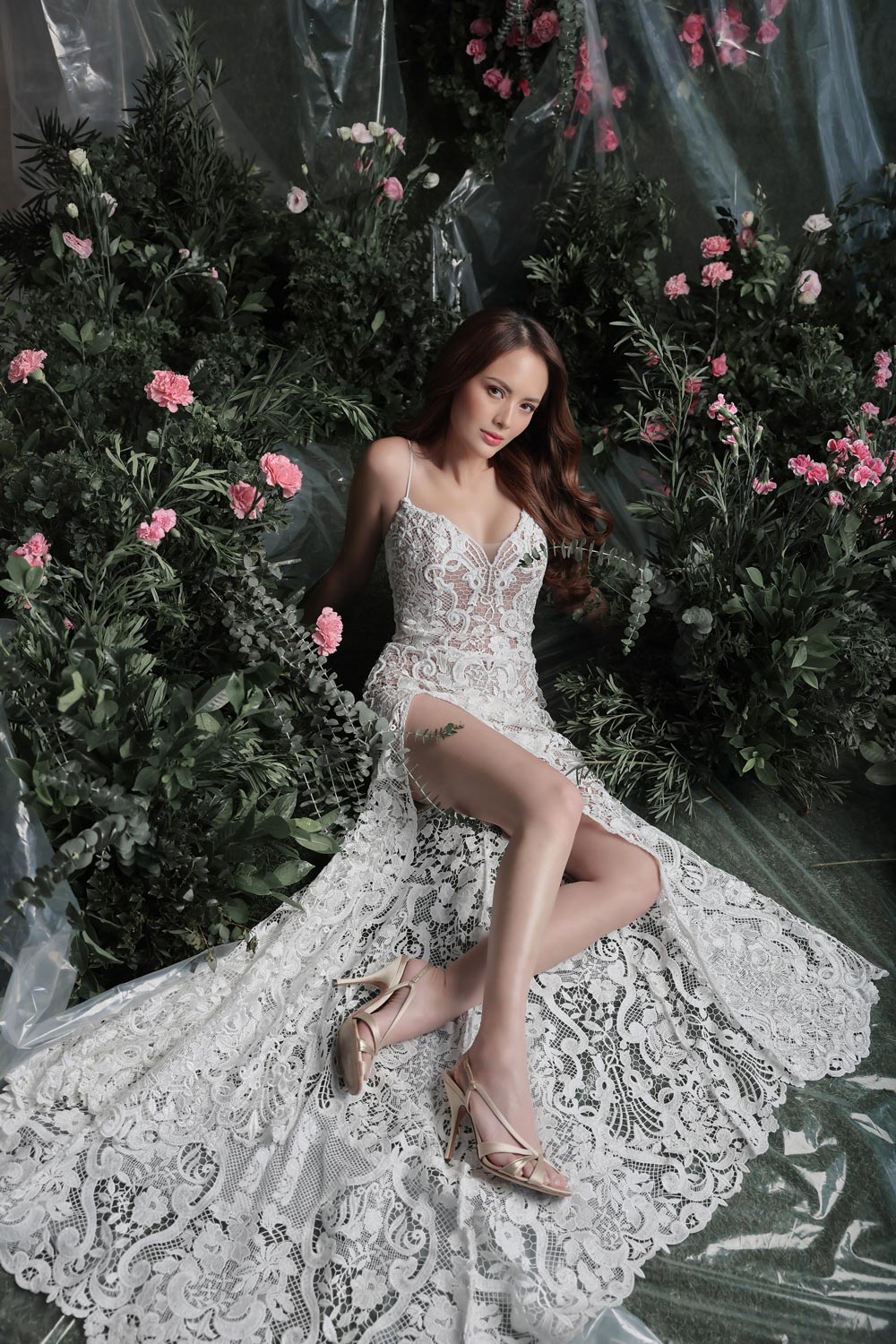 DEREK, THE EFFORTLESS DASHING GROOM
The bride's flawless look was well complemented by her groom's dapper attire,
Derek wore a light gray coat and trousers by Bianca Cordero. His grooming was done by Mong Amado.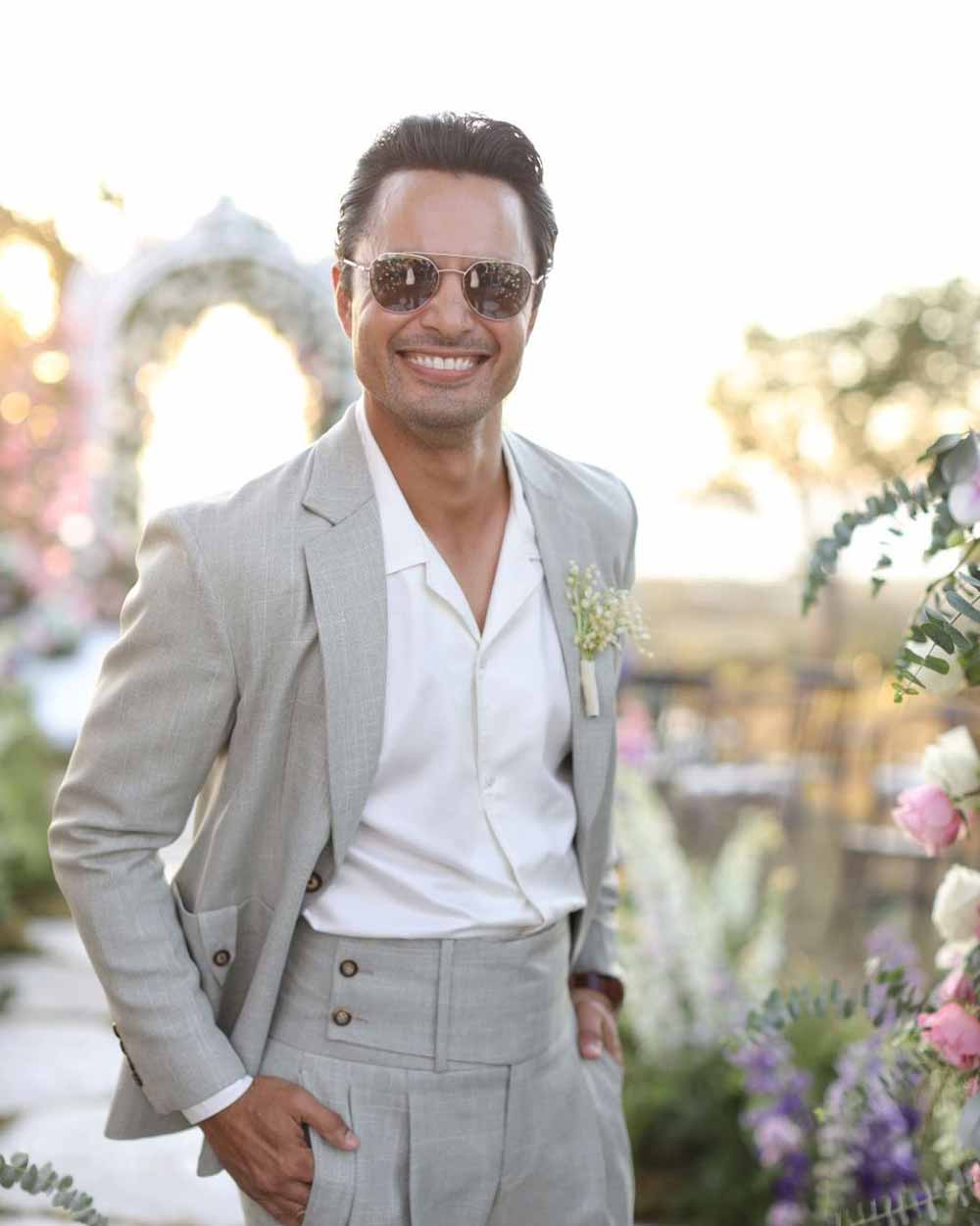 Derek wore a pair of leather shoes from Godfather Shoes, and had it customized by adding their wedding date "11.11" stitched on the leather.
The couple's names were also engraved on the soles.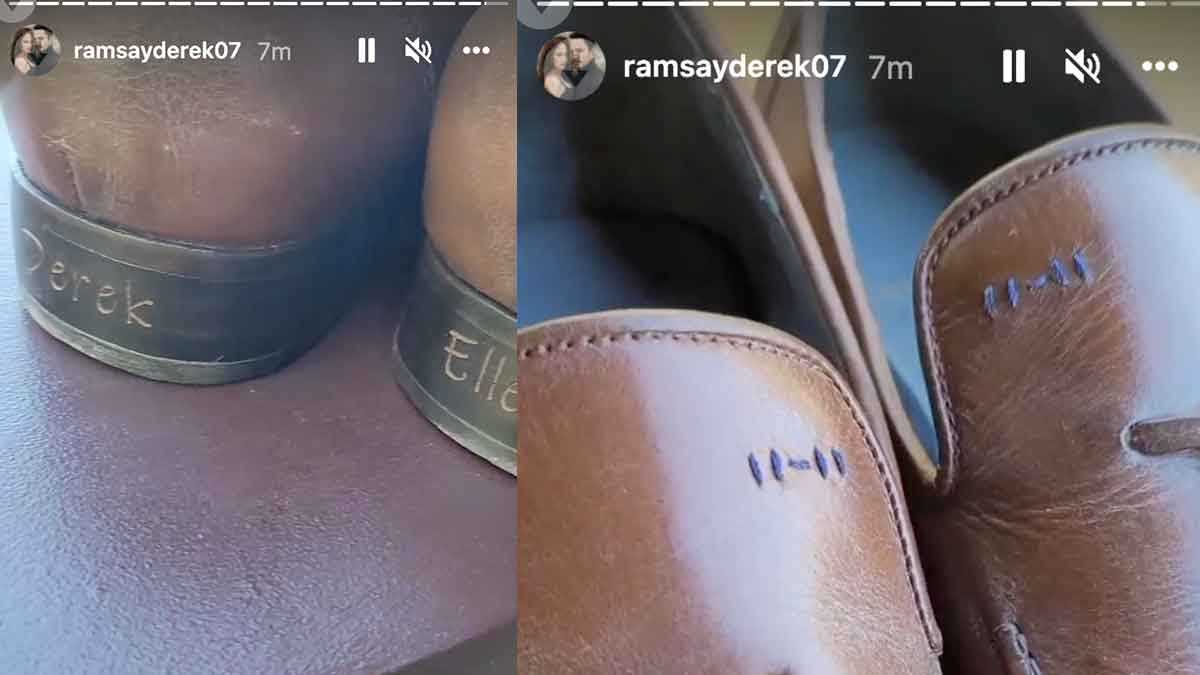 THE WEDDING SET-UP
Event stylists Randy Lazaro and Gary Dacanay waved their magic wands and turned the peak of Rancho Bernardo into a fairy wonderland filled with white arches wrapped in greens and roses in white, peach, and pink.
Randy was in charge of the ceremony's venue.
According to an Instagram post by the wedding coordinator, La Belle Fete, the highlight of the wedding ceremony was the unique concept of the aisle.
The post read, "Instead of the usual ramp or path, we put fragments of slates with the couple's favorite song, Freefall by @katetorralba.
"As the sunset on the horizon, with the surprise song number by Kate, the eternal love story of Ellen and Derek started."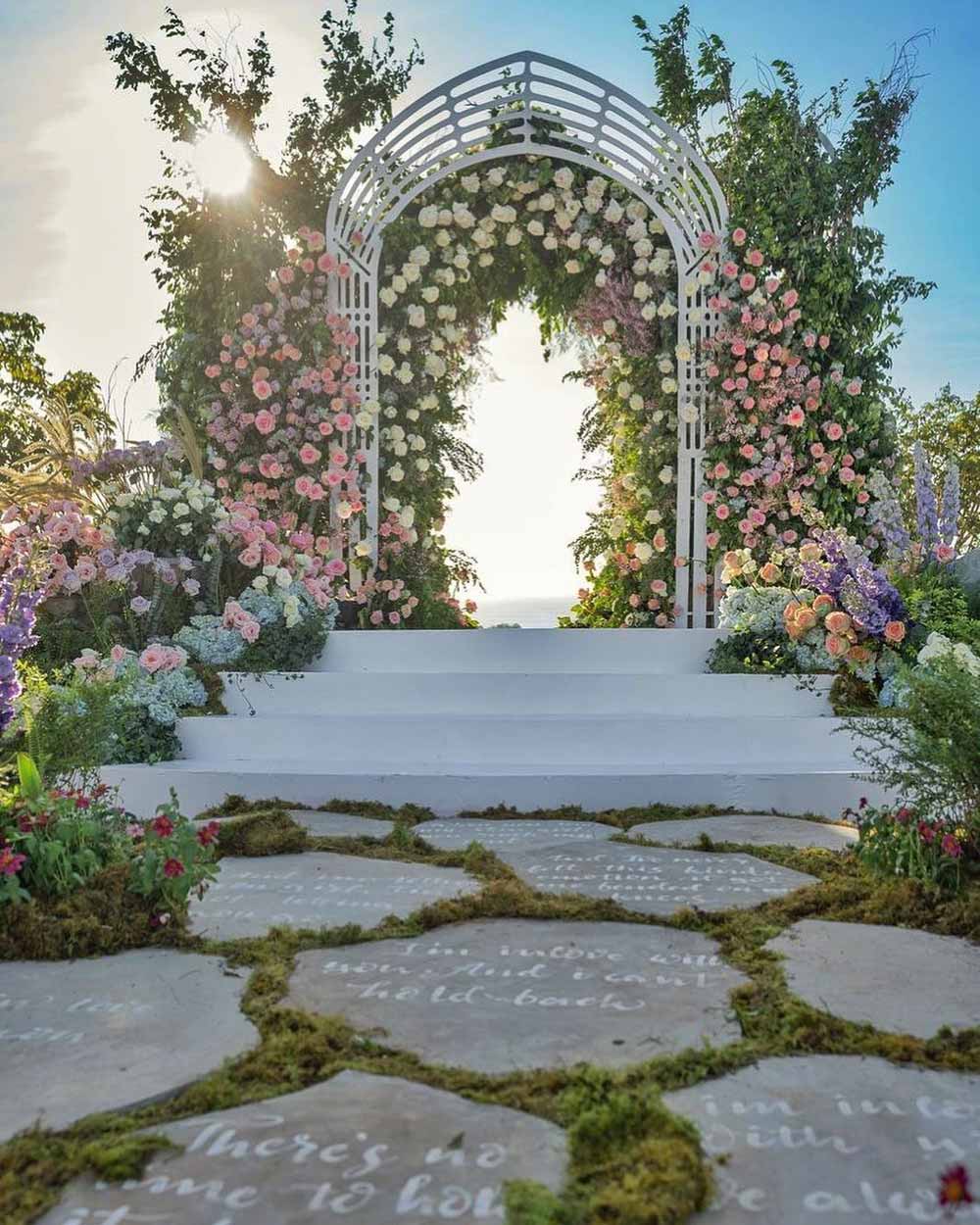 In an Instagram post, Randy expressed his gratitude to Derek and Ellen.
He wrote, "2021 is a year of opportunities for me. I use the stumbling blocks as my stepping stones as I hone my craft.
"This mountain wedding is an allusion to my journey. Despite the tiring climb, I look up at the sun as I whisper a prayer of thanks.
"Thank you, Derek and @maria.elena.adarna, for trusting my team and me to create this one-of-a-kind ceremony design conceptualized by @labellefete."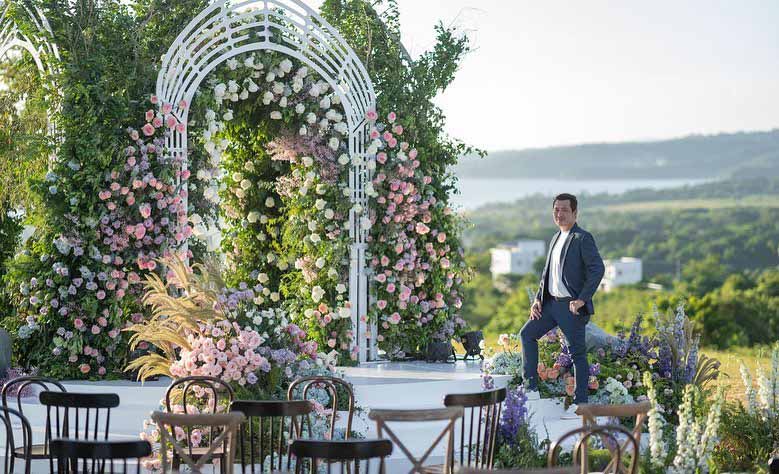 Here's a bird's eye-view of the Ellen and Derek's ceremony venue.
THE BRIDAL CAR
Ellen's arrival at the wedding venue was anything but typical. She alighted in style from a golf cart.
Ellen's best friend Vito Selma recorded the bride's arrival and shared it in his Instagram Stories.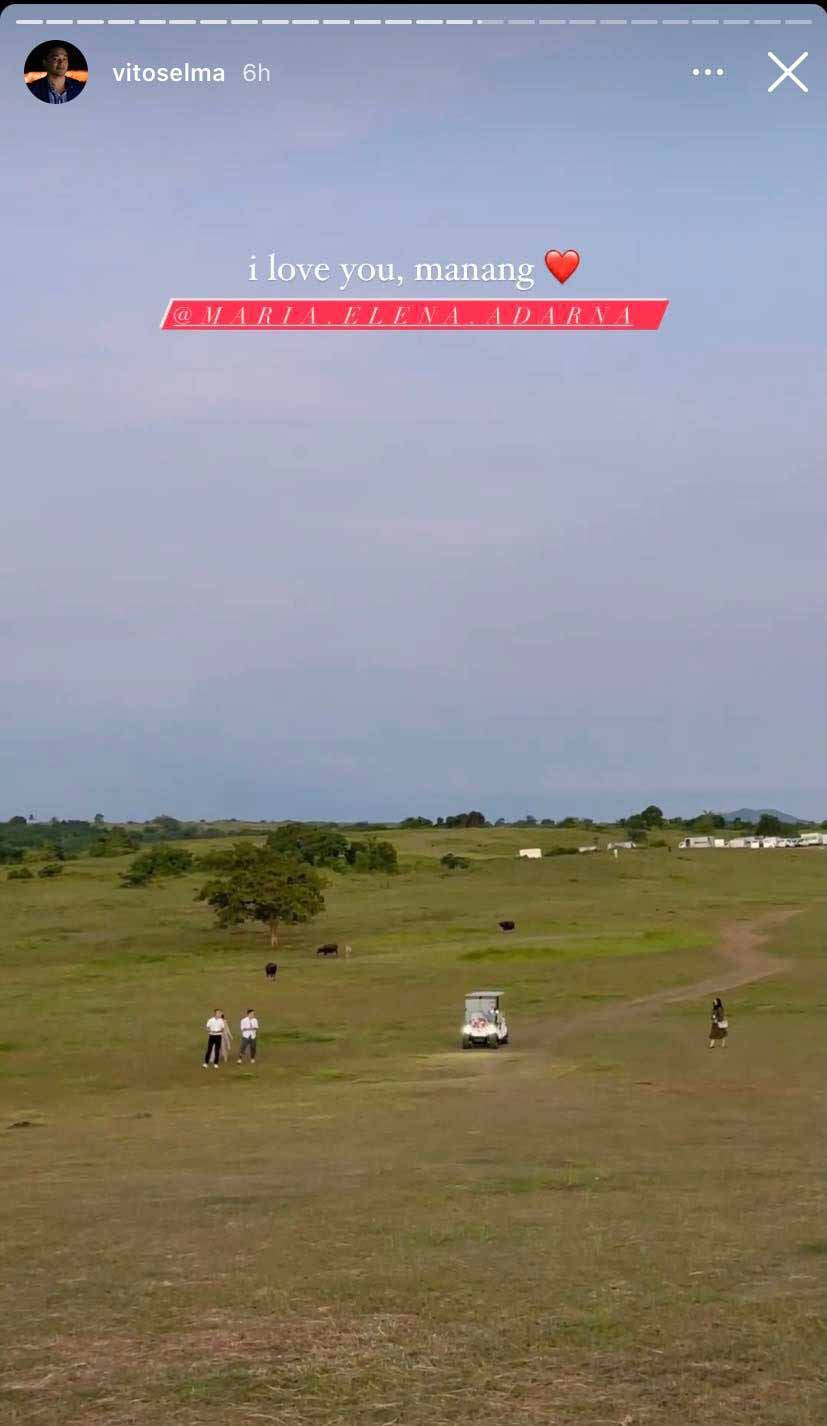 THE WEDDING INVITATION
Derek and Ellen chose an "organic" wedding invitation from Print and Company. The other printables used for the couple's wedding were designed by Ava Bea Bernabe.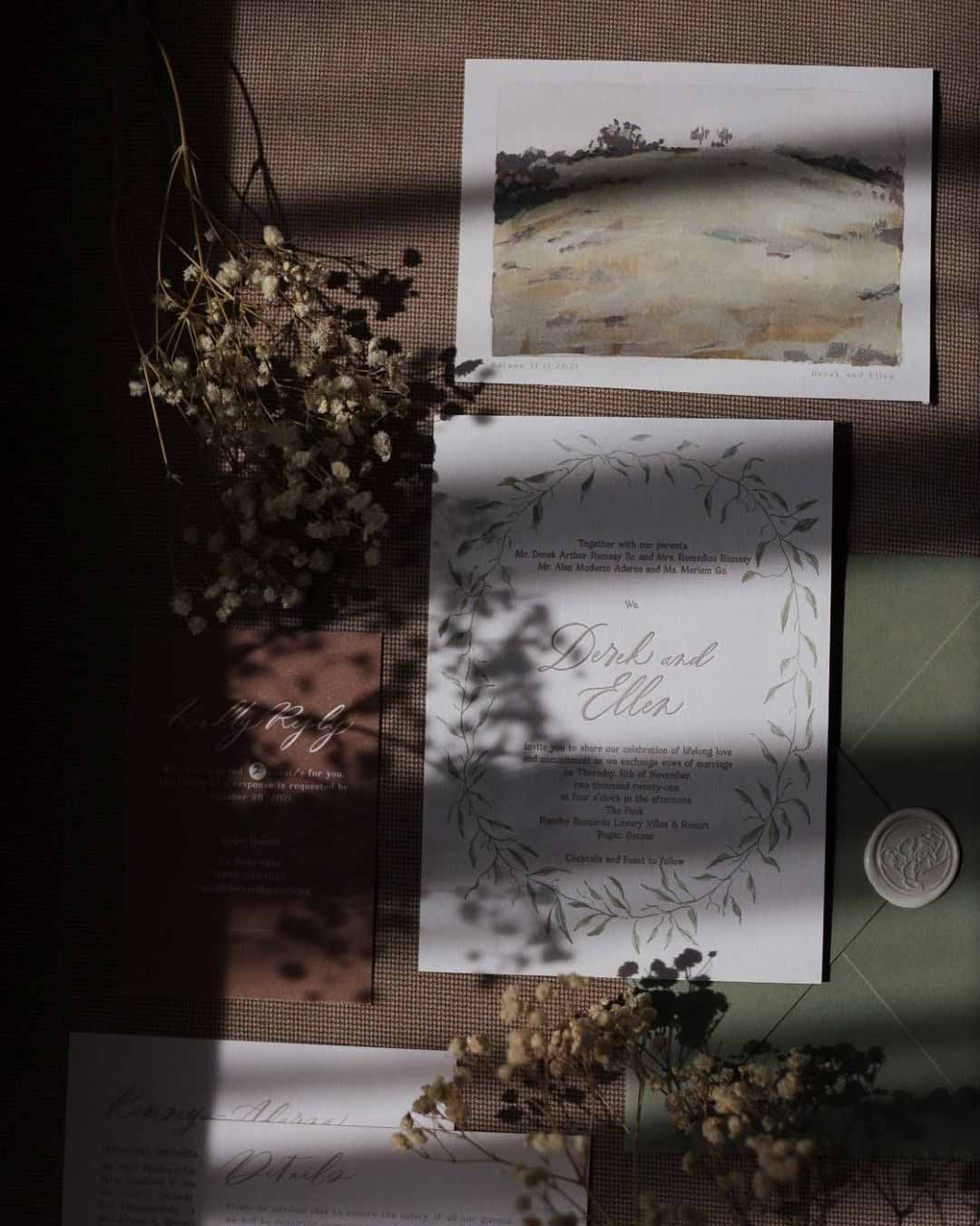 THE WEDDING GUEST LIST
Derek and Ellen's wedding was a strictly "family-and-close-friends" affair.
Ellen's mother Meriam Go walked her down the aisle.
Derek's parents, Remedios Paggao-Ramsay and Derek Arthur Ramsay Sr., were just as aglow as their son on his wedding day.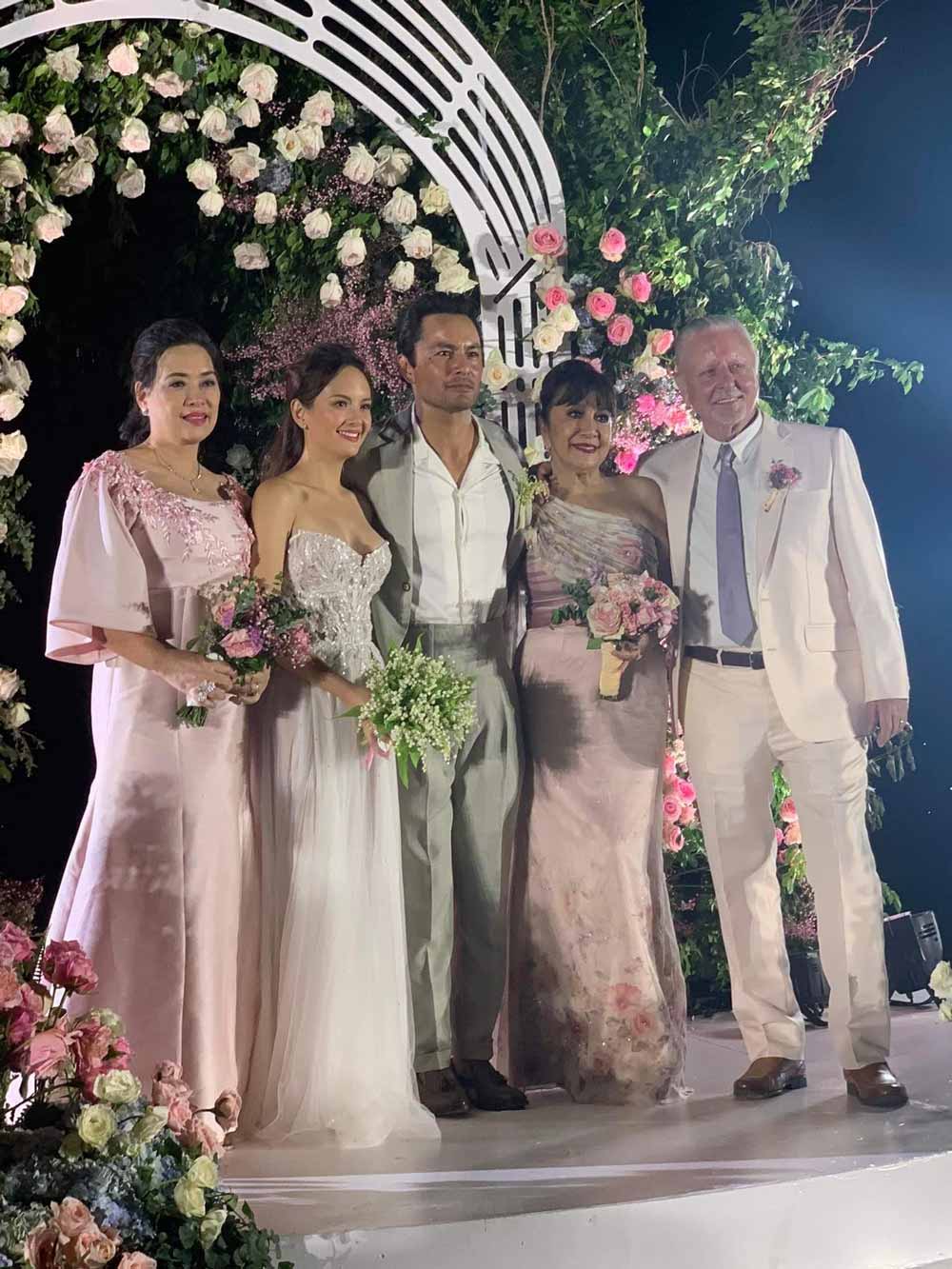 Ellen's tot, Elias Modesto Cruz, and Derek's teenage son, Austin Ramsay, were scene stealers in their natty getups.
Austin is Derek's 18-year-old son with former model Mary Christine Jolly, while Elias is Ellen's three-year-old son with actor John Lloyd Cruz.
The other kiddie attraction: pretty little girls Olivia Ines Crisologo, daughter of Beauty Gonzalez and Norman Crisologo, and Scarlet Snow Belo, daughter of Vicki Belo and Hayden Kho, as flower girls.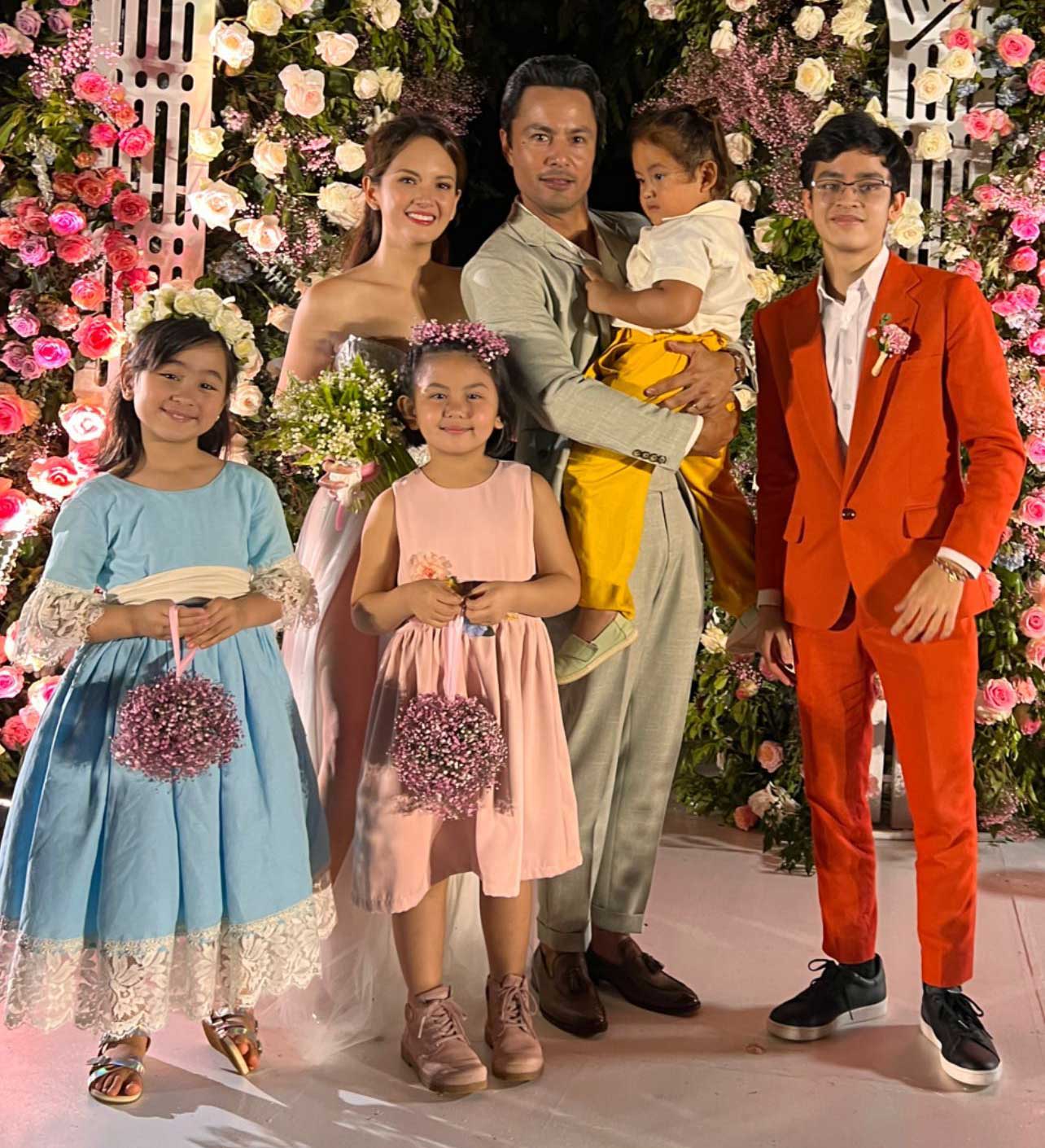 The Maids and Man of Honor, aka #TeamBride, included (L-R) Farah Jane Piscos Aton, Kate Torralba, Madel Dga, Din Gamallo, and Vito Selma.
Meanwhile, part of #TeamGroom were Derek's brother Derek Andrew Ramsay and his friends Gerry Santos, Angelo Galileo Gonzaga, Donn Ang, and Anthony AJ Violago.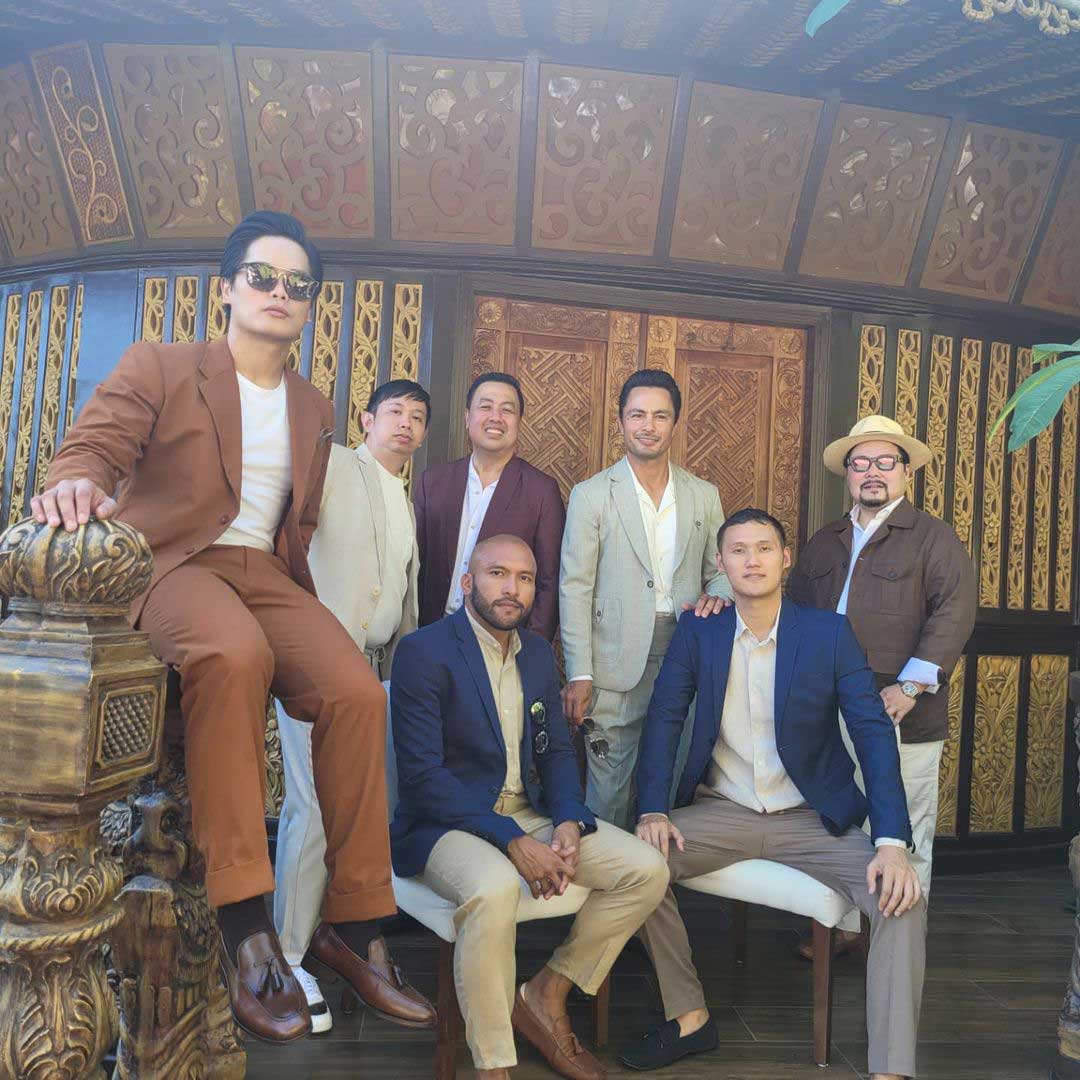 Singer Pops Fernandez and talent manager Jojie Dingcong were also present at the wedding.
BEAUTIFUL MOMENTS
Celebrity photographer Nelwin Uy captured Derek's reaction as his bride was about to walk down the aisle.
The photographer wrote in the caption, "That's what you get when you fall in love [heart emoji] Derek and @maria.elena.adarna"
In photo below, Derek with Ellen's son Elias, tagged as the "cutest ring bearer" during the ceremony.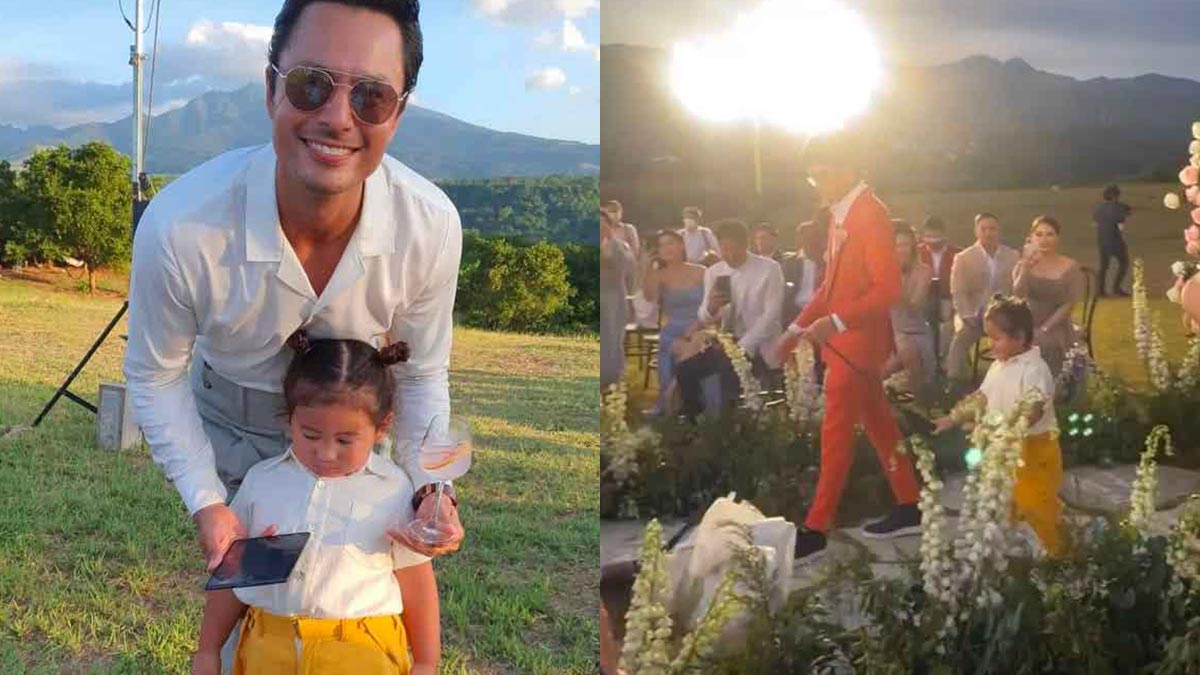 Meanwhile, the celebrity couple's speeches moved the wedding guests. Even the event photographer, their good friend Pat Dy, cried.
Pat shared a photo of the couple delivering their heart-tugging messages and wedding vows. His caption: "Their speeches! [three crying emojis]"
THE RECEPTION
Ellen and Derek walked toward the reception tent guided by their own "Galaxy of Stars," courtesy of reception stylist Gary Dacanay.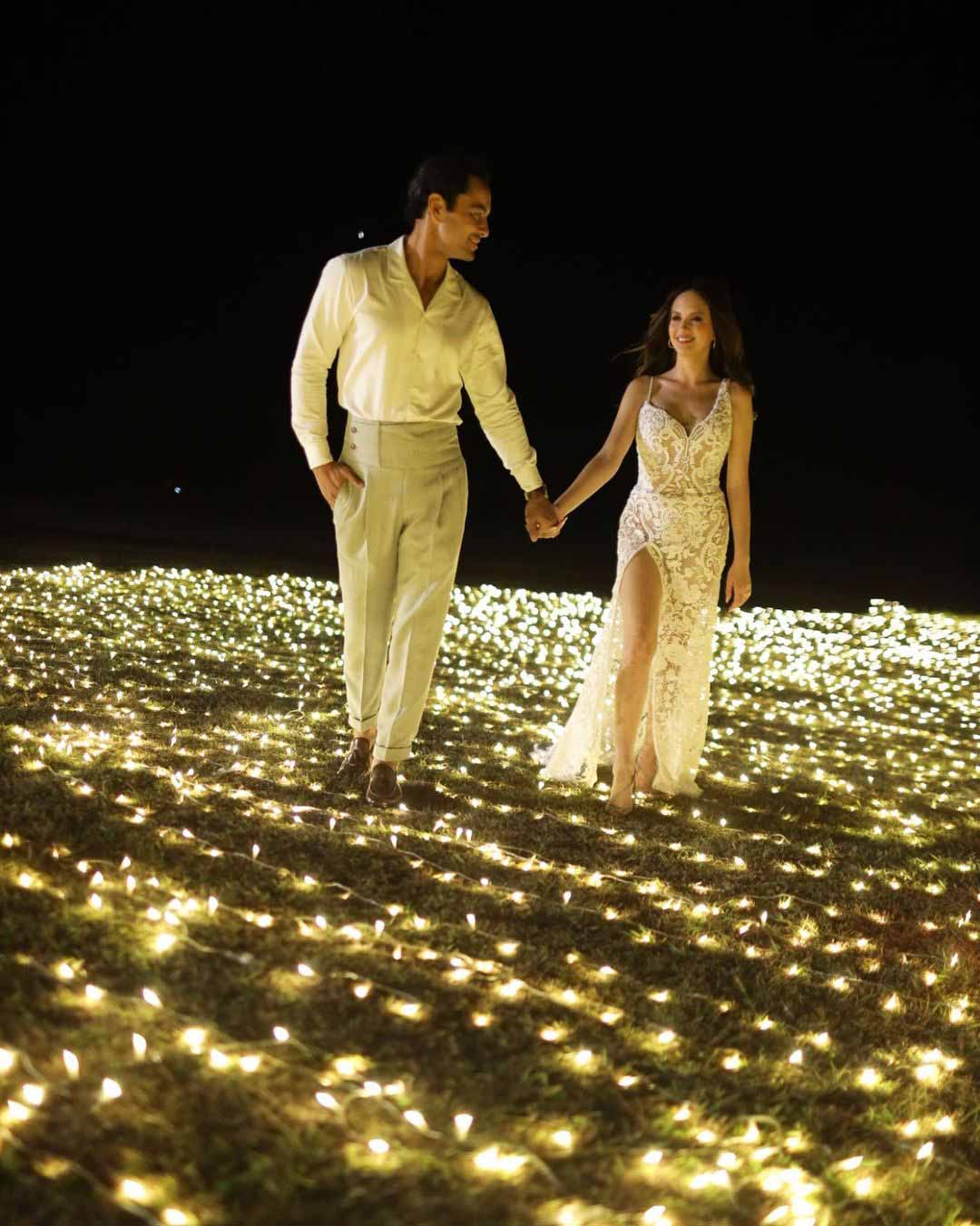 Gary also used the same color palette to style the wedding's reception venue.
The even stylist filled the tent with lush greens and pink, white, and peach-colored flowers.
The woven chairs and wooden tables enhanced the rustic vibe of the reception venue.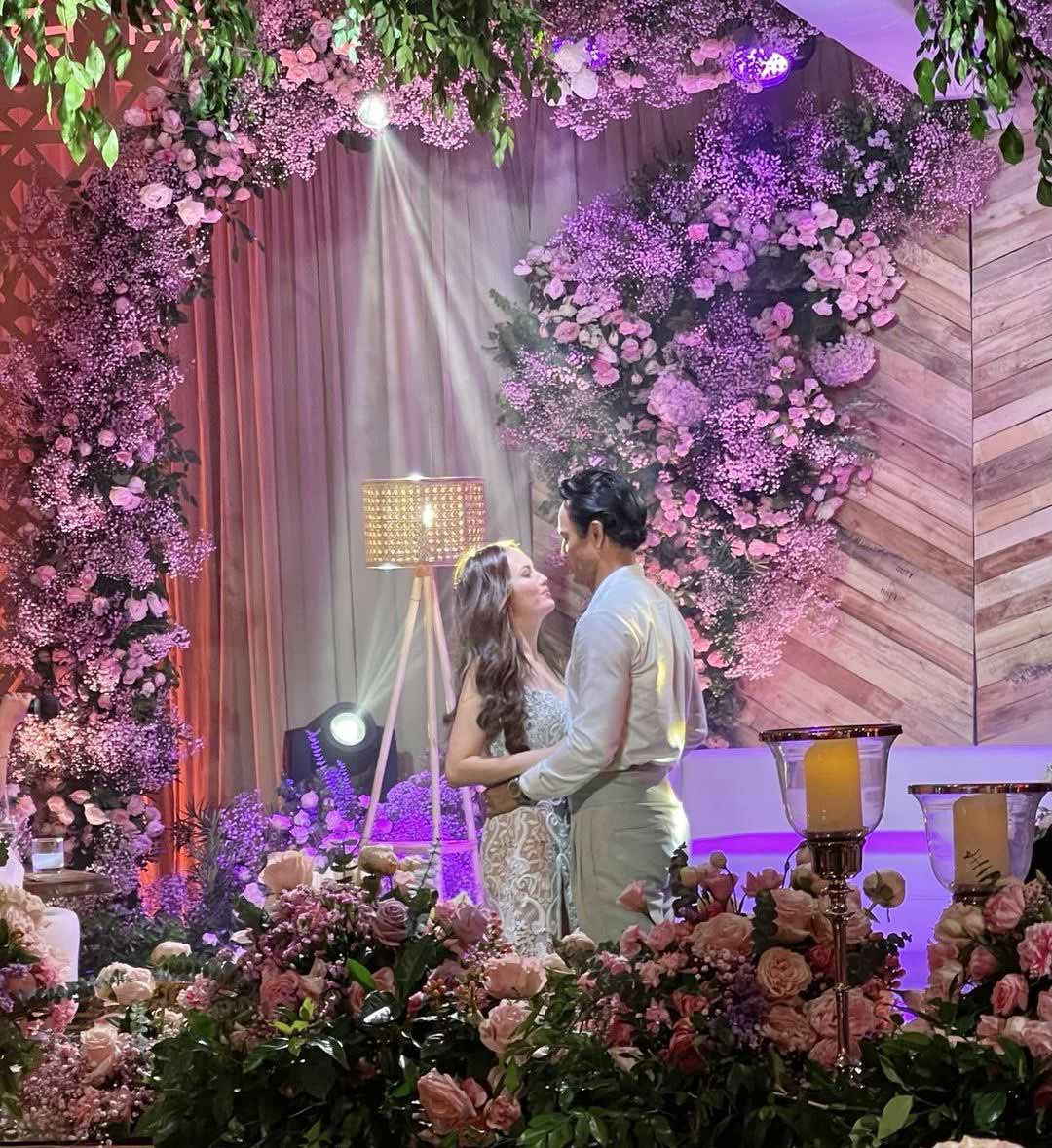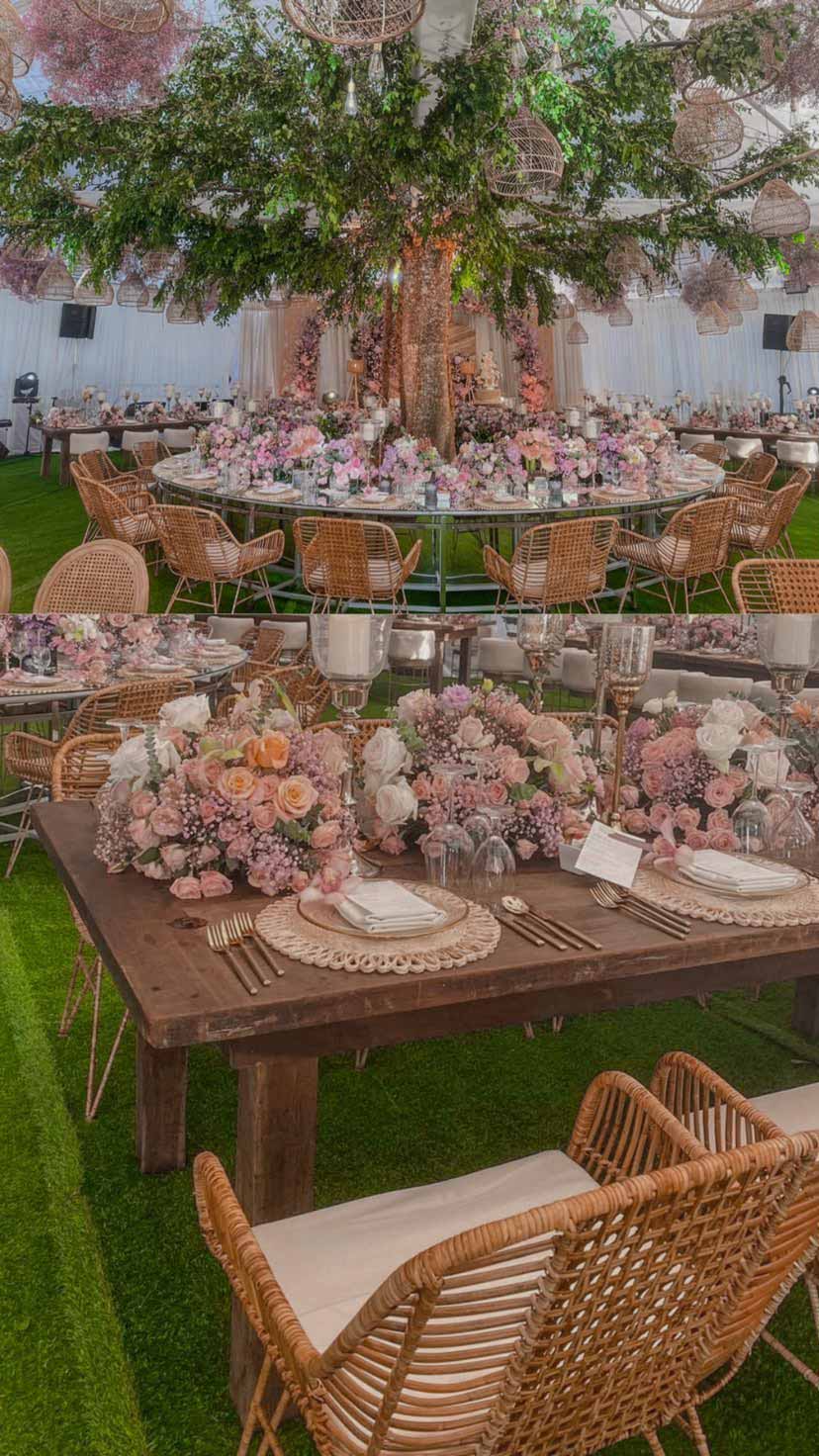 Bizu and Bondi & Burke teamed to up prepare a delicious five-course meal for their guests. It included Terrine of Foie for appetizer; Truffle potato, bacon, and padano soup; jumbo tiger prawn salad; MB5 Aussie Prime Ribeye; and an ube creme brulee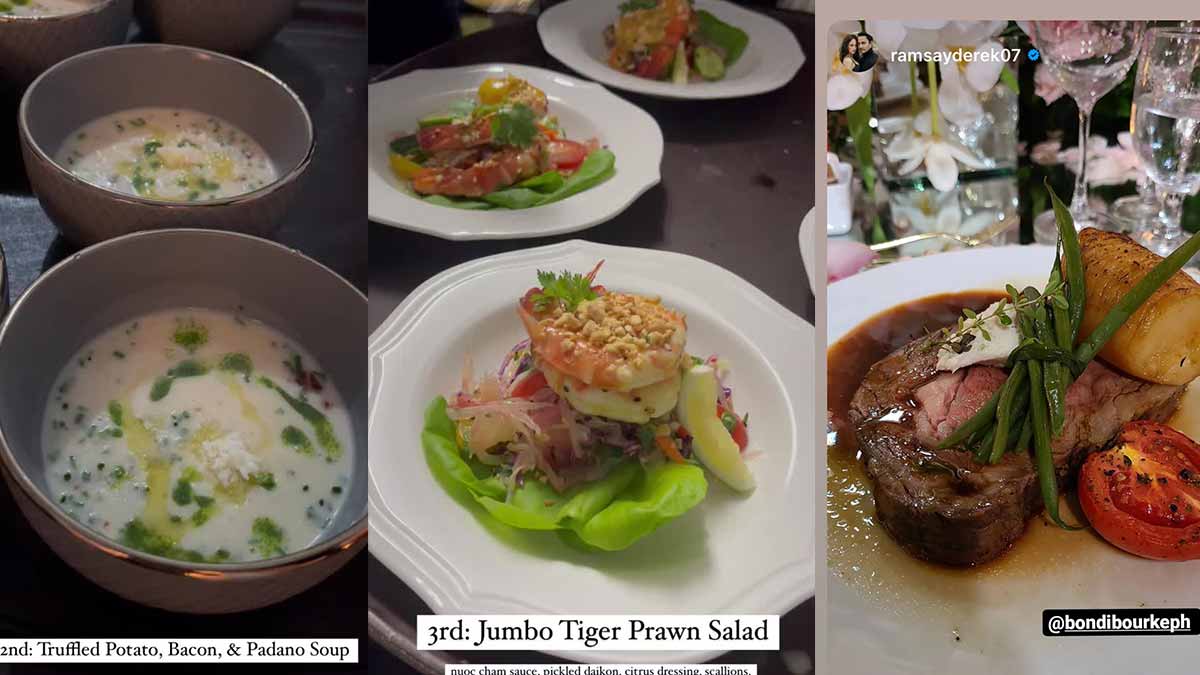 Who wouldn't say "yes" to this extra lovely cake by Caking Giants Cakes and Pastries?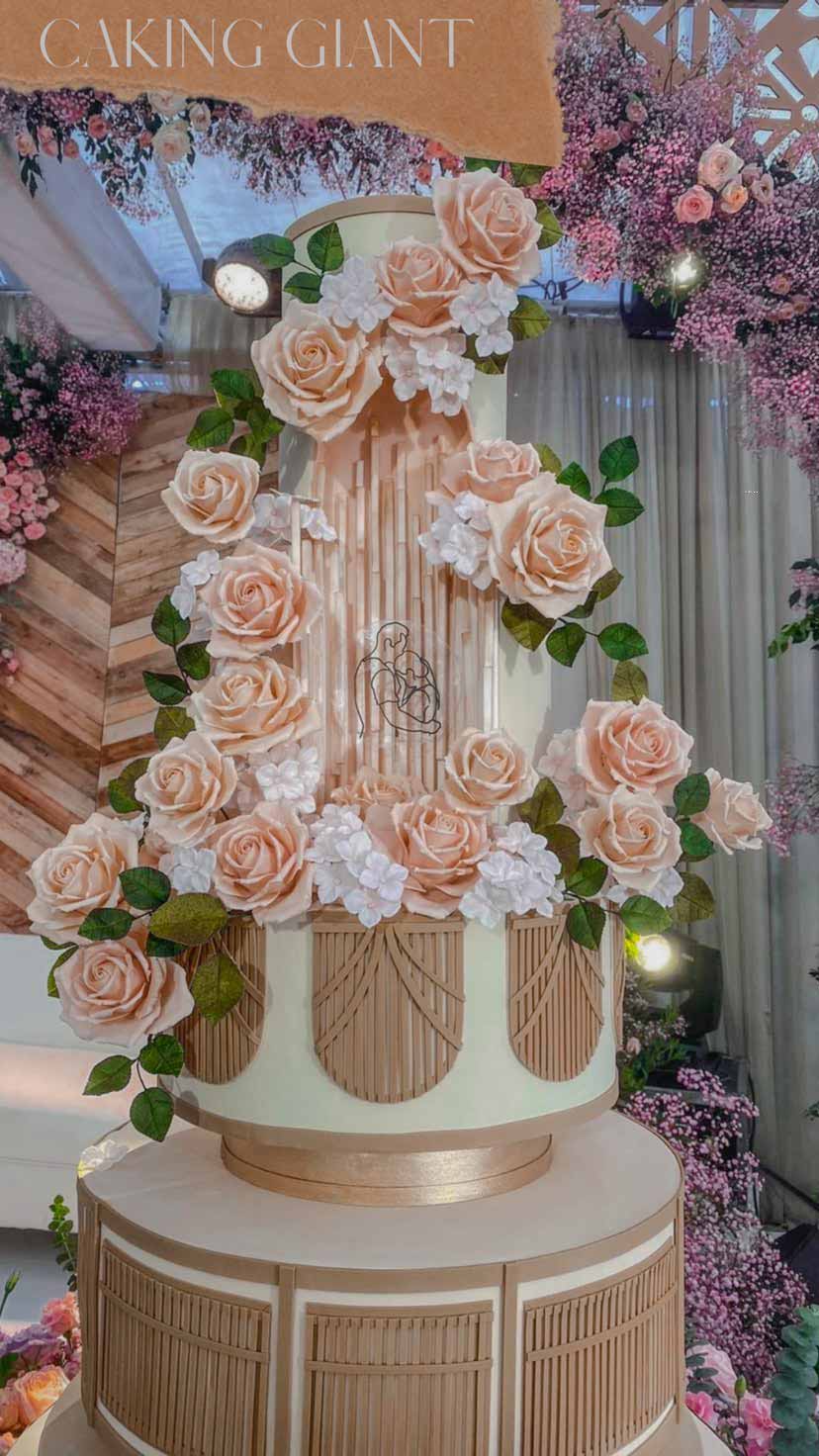 There was an activity and ball-pit area at the reception prepared for the kids by Color Play Happy and White Kraft Events.
Congratulations to the new Mr. and Mrs.!