Estranged couple Maggie Wilson and Victor Consunji were both present at the celebration of their son Connor's 10th birthday.
Connor received an underwater-themed party, which was held on Saturday, February 26, 2022, at M Residences Clubhouse in Acacia Estates, Taguig City.
After the party, Maggie reposted on Instagram Stories a friend's post where she could be seen posing with the birthday boy and Victor.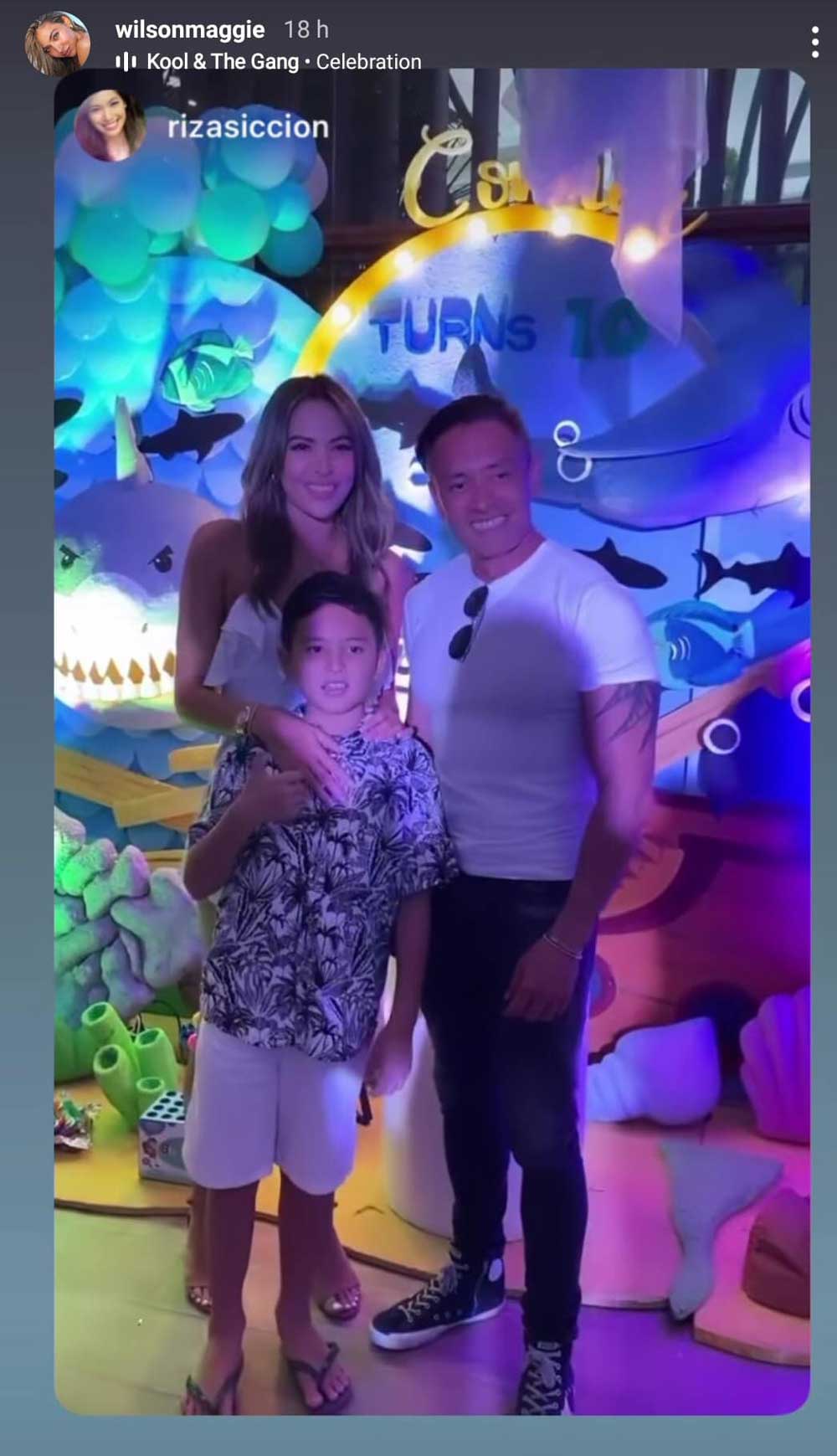 Wedding and kiddie party photographer Rio Jones also released separate photos of Maggie and Victor with Connor on Instagram.
For both posts, the photographer wrote in the caption, "Happy 10th Birthday Connor [emoji] It was awesome seeing you again!"
Event organizer PinknPeach Party revealed in an Instagram post on Monday, February 28, 2022, that Victor organized the party for his son.
The post read: "We're just happy doing venue transformation again after more than 2 years [emoji] Salute to the hands on dad for being there from preps til on the day.
"One of the best parties we had! Thanks boss @victorconsunji [emoji] Happy birthday Connor! [emoji]"
On September 27, 2021, Maggie and Victor released a joint statement to announce their separation after over 11 years of being together.
Despite the split, the couple said, "We have remained really good friends and partners and will continue to do so. Both of us want nothing more than for each other to be happy."
READ MORE: