Pokwang, or Marietta Subong in real life, is expecting her first child with American partner Lee O'Brian.
Ogie Diaz, the actress' manager and close friend, shared the good news via a Facebook post earlier today, June 15, 2017.
His status read: "Congrats, Marietta Subong aka POKWANG! Buntis ka na! Yan na yon!
"Ibibigay na yan ni Lord sa inyo ni Lee O'Brian.
"Claim it!"
Pokwang has yet to confirm her pregnancy.
The I Can Do That contestant is a mother to a young lady named Ria Mae.
In September 1998, she lost her five-year-old son Shin to brain cancer at the time she was working abroad.
In August 2015, she and Lee almost had a baby.
Lee confirmed that the comedienne had a miscarriage. In an interview, he said, "It wasn't timed and it's something that you definitely have to cope with, deal with. But at the same time, it's not something to stop your life over."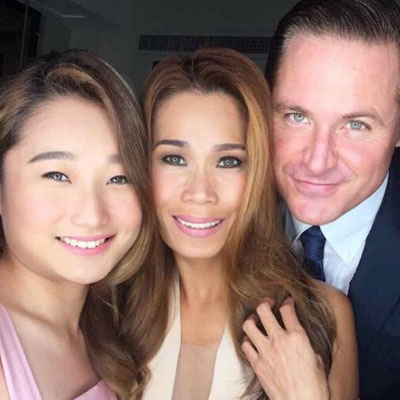 She and partner Lee confirmed their relationship on January 20, 2015, few days after their movie Edsa Woolworth was shown.
READ: Pokwang hints at live-in-partner Lee O'Brien's financial status