Robin Padilla and Mariel Rodriguez's daughter Maria Isabella turned 2 on November 14.
For the past few days, Mariel became busy preparing a Disneyland-themed party for her adorable tot.
Robin, for his part, transformed their home into "Isabella's personal Disneyland," which, the birthday girl will "enjoy every single day."
In a series of photos Mariel posted on Instagram, the family is seen at their home filled with balloon arrangements of Minnie Mouse, Isabella's favorite Disney character.
Mom, Dad, and daughter also enjoyed a mini-boat ride around their swimming pool.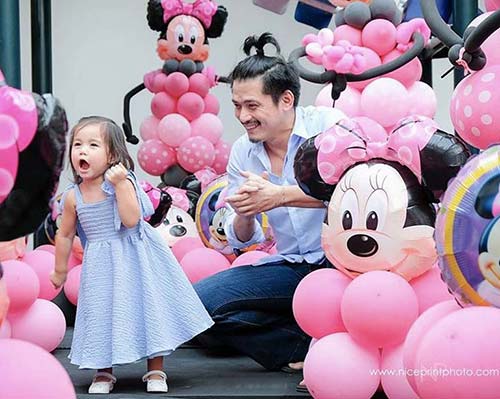 In Mariel's Instagram caption, the It's Showtime! host posted her husband's reason for picking that bongga gift for Isabella.
It read: "Hindi ko siya madala sa america o sa australia o sa malaysia man lang para mabuhay nang normal, yung may park sa tabi ng bahay, yung may labas, yung may hangin, kaya ginagawa ko sa kanya dito sa bahay."
He added, "...kailangan maranasan din ni Isabella ang naranasan ng mga kapatid niya..."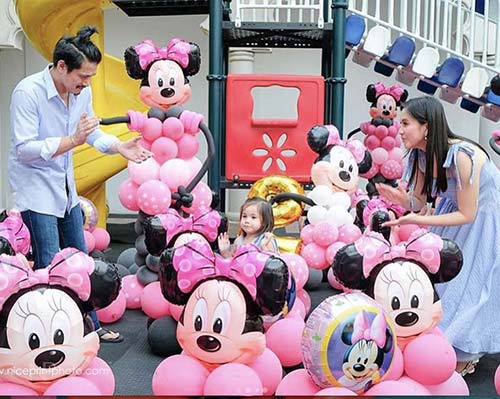 Robin's children—Queenie, Kylie, Zhen-Zhen, and Ali—with Liezl Sicangco all grew up in Australia.
Back to his youngest child, Mariel said, "@mariaisabelladepadilla is loooooved by her Daddy @robinhoodpadilla, ako I am busy with her party, a 1 day event, but Robin... he thinks long term, what Isabella will enjoy every single day."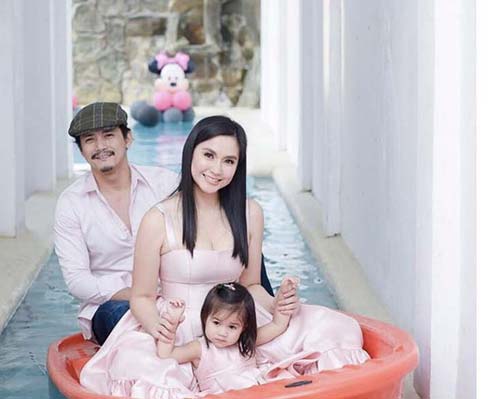 It can be recalled that in April 2018, their mansion's lawn was transformed into a playground.
READ: Robin Padilla transforms big lawn into playground for Baby Isabella
Happy birthday, Maria Isabella!