Christian Bautista and Kat Ramnani's wedding is all set tomorrow, November 17, 2018, at 5 p.m., in Bali, Indonesia.
Earlier, the couple welcomed their guests with a special dinner at the Tirtha Bridal, which is famous for its majestic setting—the southern cliff top of Bali—and its panoramic view of the Indian Ocean.
The wedding ceremony will be held at the Tirtha Chapel.
(Not the actual set-up)
Reception will be at the Glass House.
(Not the actual set-up)
Here's the future Mr. and Mrs. Christian Bautista at their pre-wedding, welcome dinner.
The bride-to-be was clad in a Gagra choli or ghagra choli, a traditional clothing of Indian women.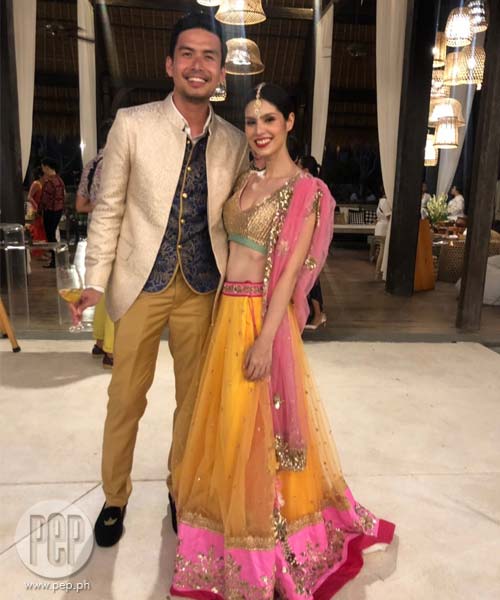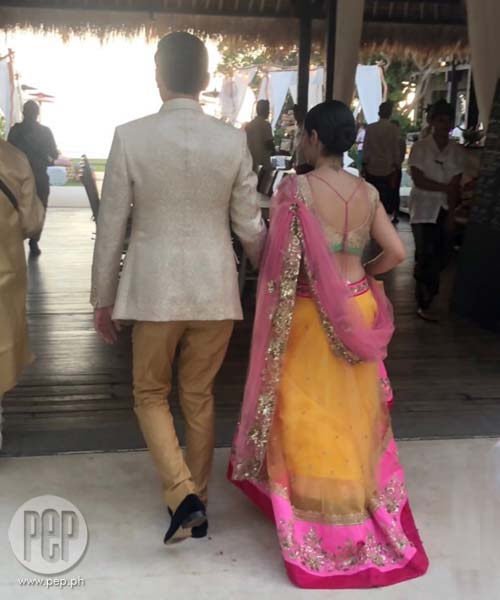 Traditional Balinese dance entertained the guests.
During the short program, Christian's dad, Ebert Bautista, recalled one of the conversations he had with host Boy Abunda.
"I used to have a name, and I used to be known as Ebert Bautista. Now, I'm just introduced as [the] father of Christian Bautista, and I said, 'It's okay.'"
And with his son getting married, he added, "I am proud to say, I am now the father-in-law of Kat Ramnani."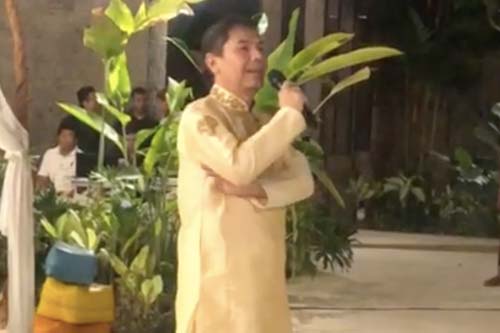 Meanwhile, Kat's sister Ariana said that the gathering was also to celebrate "two of our families becoming one."
She continued, "Coming from a very small family, it means a lot to me that we're gonna have some new people to join [us], so Christian, Tito Ebert, Tita Jo, Joshua, Izzay [Joshua's wife], and Jordan, I'm so excited for you to join our family."
The couple's mood throughout the evening was generally light.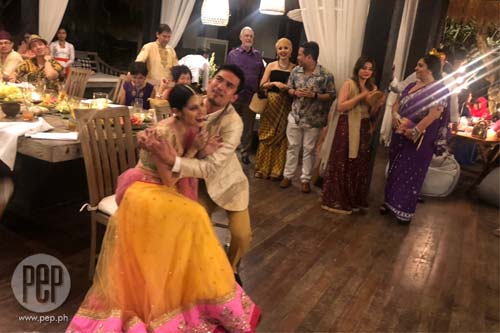 Christian's brother Joshua and his wife Izzay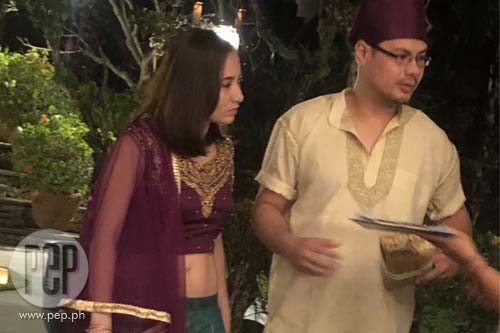 Christian with good friend Erik Santos...
The two stars were batchmates at ABS-CBN's Search for the Star in a Million, where the latter won the grand prize.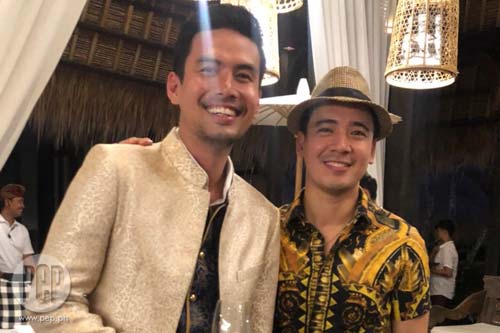 Sam Concepcion was also present.
The groom and Sam are both talents of Carlo Orosa's Stages.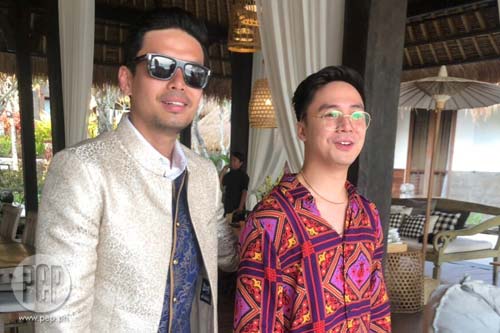 Around 80 guests are expected to arrive from Manila. Some Indonesian friends are attending the wedding, too. Christian has a huge following in Indonesia.
READ Christian Bautista, Kat Ramnani are allowed access to each other's phones
READ Christian Bautista and Kat Ramnani: The Best of Both Worlds