Time to bring out those summer dresses, rampa days at the beach are here!
To look fabulous while basking in the sun, take a leaf from sisters-in-law Kristine Hermosa and Danica Sotto who went twinning clad in KK&Co or Kweenkandcho dresses during a family trip to Palawan.
The clothing brand is the online business of Kristine's sister Kath Hermosa.
Kath regularly holds live selling on Facebook, and these dresses worn by Kristine and Danica priced from PHP800 to PHP1,500 are among her bestsellers.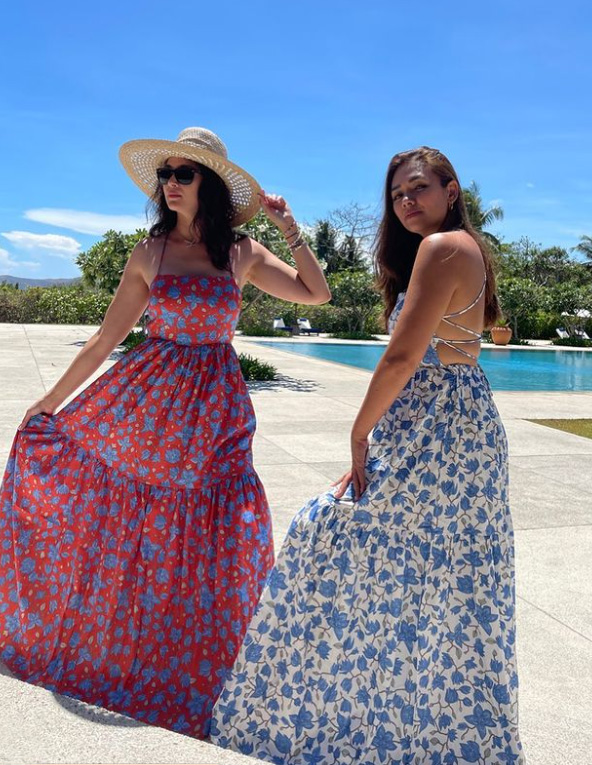 Meanwhile, the clothing brand Get Spotted has been doing collaborations with celebrities.
Its website has many eye-catching pieces at affordable prices, such as these Luna dresses at only PHP895 each by twin sisters Joj and Jai Agapagan.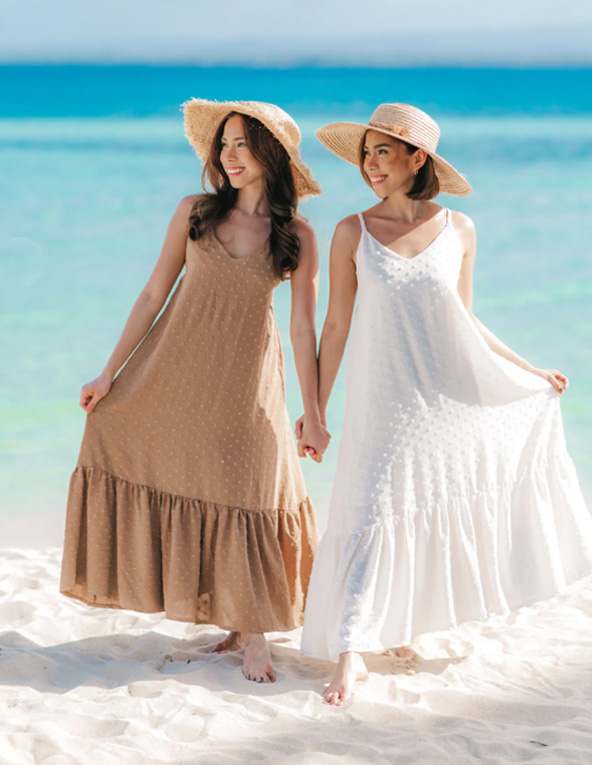 Got a sexy back, flaunt it in Barbie Imperial's midi dress by Get Spotted.
Called Chienna (after her BFF Chienna Filomeno), it has side pockets, and costs PHP995.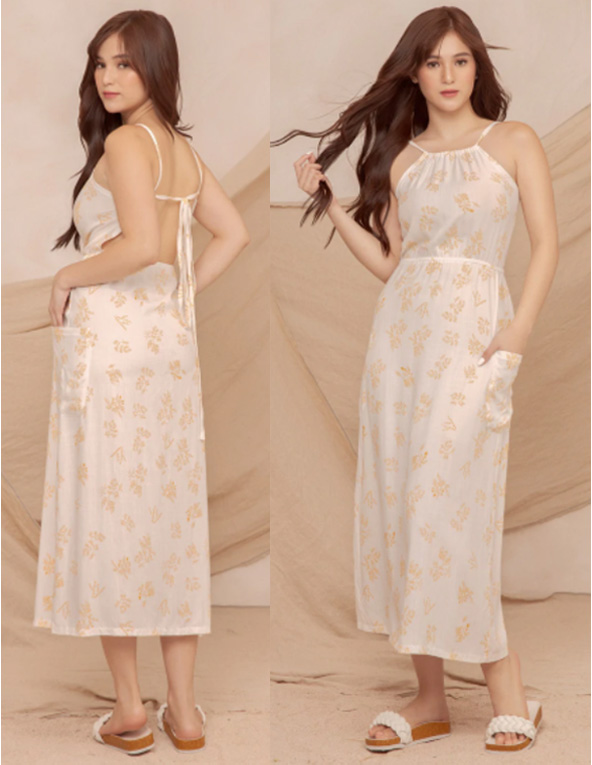 Rica Peralajo's deep V neck, backless dress is perfect even for summer evenings.
And don't worry about feeling uncomfortable about walking because it has side slits.
Look for the brand's Ahira dress priced at PHP795.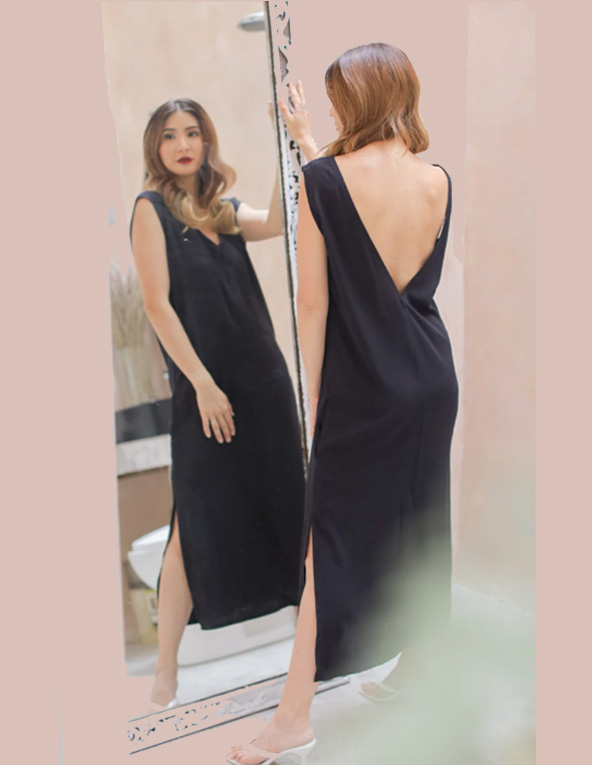 Isabel Oli looks so fresh in her tiered loose dress.
It is called Via, and it costs PHP850 on ShopBaqi.
Go check the cothing brand's mini dresses, too.
One of its bestsellers is this tie-dye printed ruffle outfit worn by Alexa Ilacad when she was a housemate inside Pinoy Big Brother house. It's on sale for PHP650.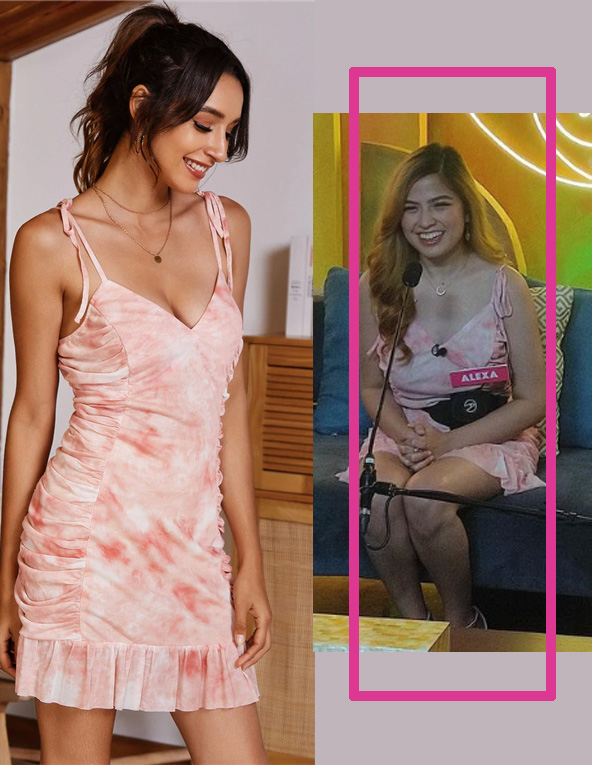 This backless outfit with ruffles and eyelet squares is called Ursula. Guess how much it costs? Also PHP650.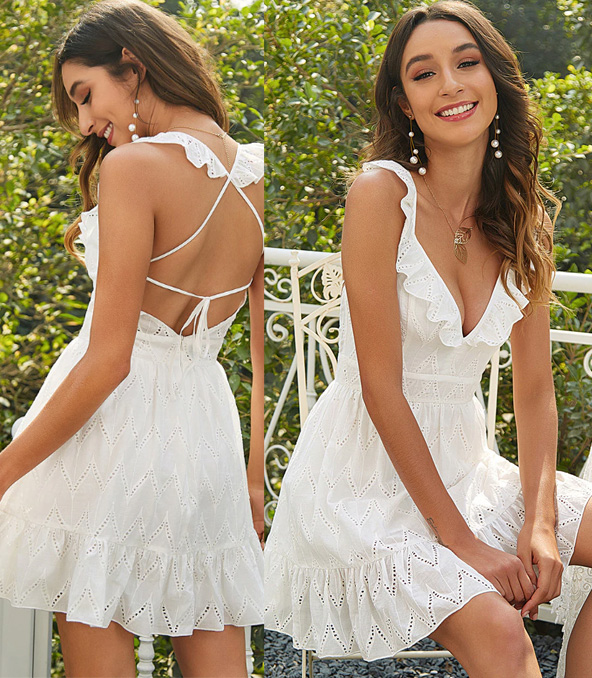 Brands like Plains and Prints, Bench, and Penshoppe have dresses in their summer collections, too. Go check them out.