After capturing the attention of Portuguese couturier Joao Rolo, Marian Rivera continues to receive exclusive gifts from international designers.
READ: Portuguese designer Joao Rolo expresses desire to create dresses for Marian Rivera
One of the latest luxury brands to approach the Kapuso Primetime Queen is American designer Lana Marks.
Her name and brand have been attributed as one of the "most luxurious fashion forward handbags in the world."
Her handbags are crafted from "exotic leather" such as alligator, crocodile, ostrich, and lizard.
The luxury brand's clientele includes A-list Hollywood personalities such as Helen Mirren, Oprah Winfrey, Madonna, Kate Winslet, Drew Barrymore, Jennifer Aniston, and Reese Witherspoon.
It has also been among the top favorites of prominent royal figures, particularly, the late Diana, Princess of Wales.
In honor of the late princess, Lana Marks designed a bag and named it "The Princess Diana Tophandle."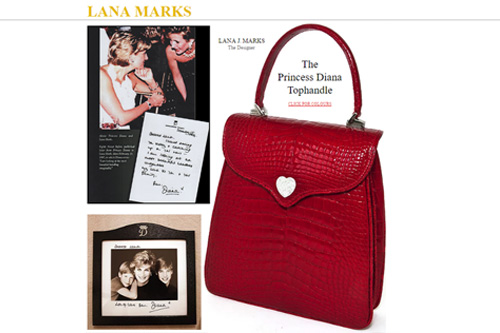 And Marian is the first Filipina to own one from the collection.
On Instagram, the Kapuso actress posts the American designer's hand-written note.
It reads, "Dear Marian, here's an addition to your wonderful collection.
"Congratulations on being the first Filipina to own this handbag, The Princess Diana.
"With my warmest personal wishes, your new friend and designer. Lana Marks."
According to online store Polyvore.com, pre-owned Lana Mark handbags and purses are sold from PHP 16,235 to PHP 159,870.
Aside from the Princess Diana bag, Marian already has a Lana Marks Frozen Chain Tophandle handbag.