Which role does Grace Lee like more? Being a host or a restaurateur?
She told PEP.ph (Philippine Entertainment Portal) in an interview held at her newly-opened restaurant Nikuya Grill, "I really grew up eating wonderful food prepared by my mom, and being in the kitchen helping my mom was such a big part of my childhood.
"I guess if you grow up with such great food prepared by your mom, your palate does develop well."
At present, she manages four restaurants—Buta-Wagyu, Atelier Vivanda, Kko Kko, and Nikuya Grill.
The latter, located at Estancia Mall in Capitol Commons, Pasig, is Grace's first full Japanese and Korean concept restaurant.
The shabu-shabu and yakiniku restaurant started its operations in December 2016.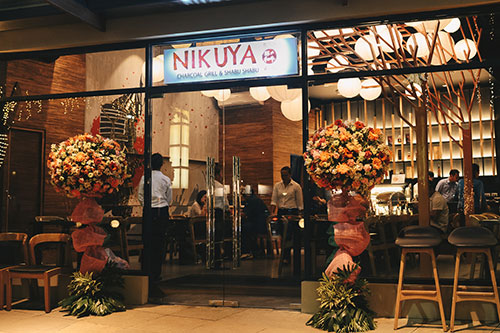 Here are four reasons why Nikuya Grill is worth a visit.
Upscale dining at a reasonable price.
"My whole principle kasi when I put up restaurants is, of course, good quality food, good quality ingredients, great service.
"But also, at the same time, I want to people to come to my restaurants and think, 'Wow, that was worth every single cent I spent there.'
"When you spend one thousand pesos of your hard-earned money, I want to spend it and think, 'Wow, that's one of the best meals I've had.'"
The maximum price that a person can spend in Nikuya Grill is PHP 750.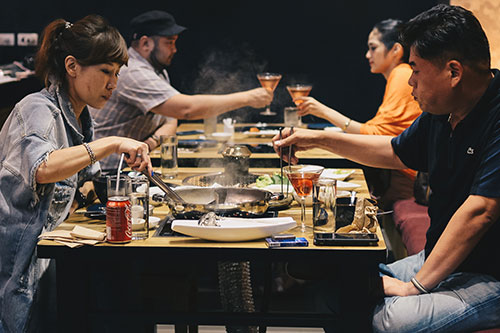 Authentic Japanese wagyu beef
"Nikuya" is the Japanese word for "butcher."
One of the unique aspects of the restaurant is that it doubles as a meat shop.
You can buy the highest quality of wagyu beef, the A5 Ohmi, for a price that ranges from "PHP 800 to PHP 1,500" depending on the cut.
The "A5" grade means that the wagyu beef is the finest of its kind.
"Ohmi" is said to be served only to the Emperor.
Grace takes pride in her restaurant's specialty, "We have all the certifications from the Japan. The proof that we are truly 100 percent authentic A5 Ohmi wagyu."
She has also made sure that Nikuya Grill has "the most reasonably priced Ohmi wagyu in the Philippines."
Fresh ingredients from Japan and Korea
"Both cuisines, if you notice, heavily rely on fresh produce.
"The raw ingredient has to be the star and everything else is just an add-on to make your dining experience a lot more desirable.
"Other cuisines kasi have a lot of heavy cooking, a lot of heavy boiling, heavy baking, which masks the quality ingredient.
"But Japanese and Korean, I think, more than half of our food is raw, so produce is very, very important."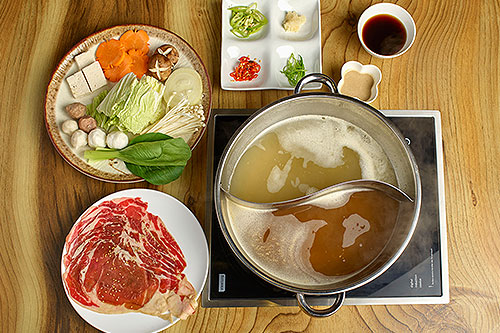 Aside from the usual servings of sashimi and sushi, Nikuya Grill offers Yukhoe bibimbap which is made with raw beef.
Grace shared a tip: Make sure to always mix your bibimbaps with chopsticks and never with a spoon. Use chopsticks to evenly mix the ingredient together and to keep the rice from getting crushed.
A taste of Grace Lee's own recipes
Grace gave the menu her personal touch by including "most" of her mom's recipes and "a lot" of her own recipes, one of which
was the cheesy egg roll.
Nikuya is open from 11 am to 11 pm
READ: Grace Lee's Kko Kko is not your typical Korean restaurant