Gretchen Barretto gave a rare tour inside her walk-in closet via her series of Instagram Stories last April 9.
"This is what happens doing our spring cleaning for my travel outfits," she said while showing at least two rooms filled with her clothes, shoes, and bags.
The ever stylish La Greta has a collection of Louis Vuitton and Goyard luggages stacked together in what she calls her salon area.
According to Louis Vuitton's official website, the price range for one suitcase from their Alzer line costs $9,700 to $10,300 or PHP50,510.30 to PHP531,469.70 (based on $1-PHP51.599 exchange rate).
Gretchen's bespoke blue Goyard suitcase was previously featured on PEP.ph (Philippine Entertainment Portal) and it was reportedly priced at $7,250 or roughly PHP333,000 at the time.
There were also several mannequins in her walk-in closet where you'd see her signature pearl necklaces on display.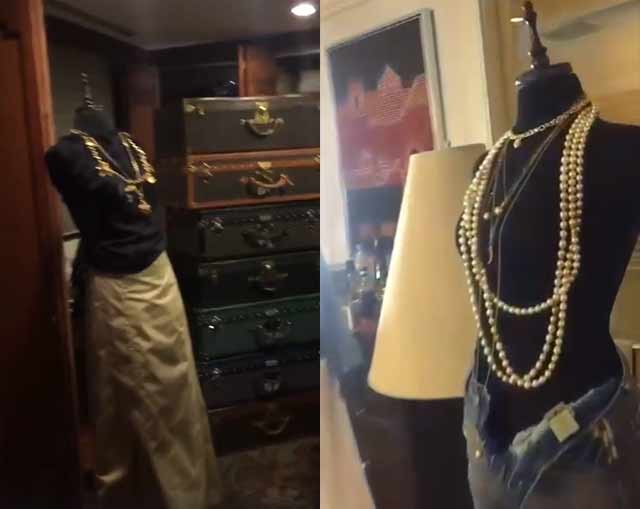 At the center of a room was a chest cabinet showcasing a number of designer caps, wallets, and lacy bras.
Gretchen also panned her camera to her collection of purses, which were stored in several cabinet shelves.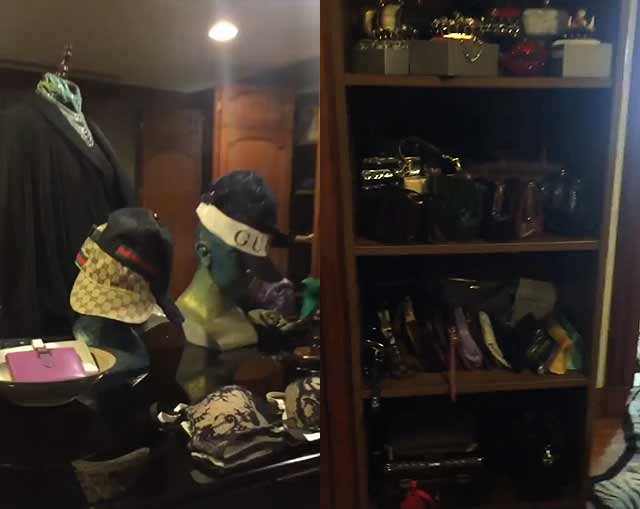 One can just imagine how Gretchen can easily match her handbags with whatever outfit she feels like wearing for any occasion.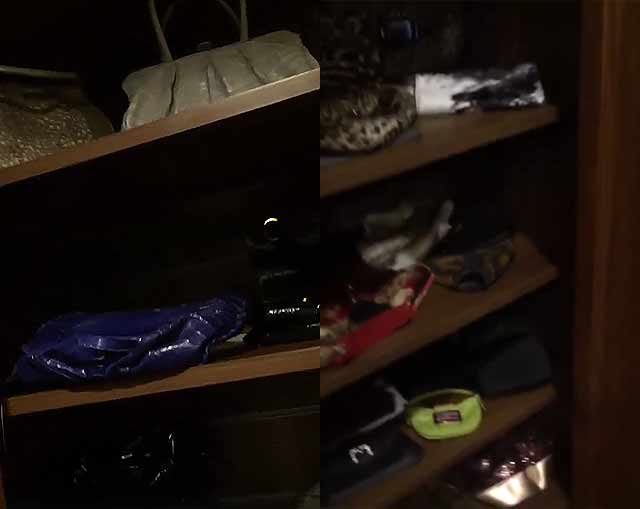 But there was actually more storage space for Getchen's shoe collection!
From boots and slip-ons to peep-toe heels and sexy sandals, she surely has it all.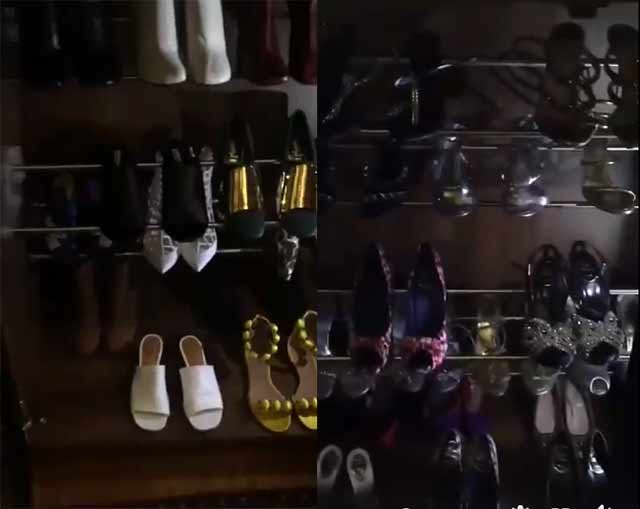 Too bad that some of Gretchen's video shots were a tad too fast that we didn't get better screenshots of her designer heels.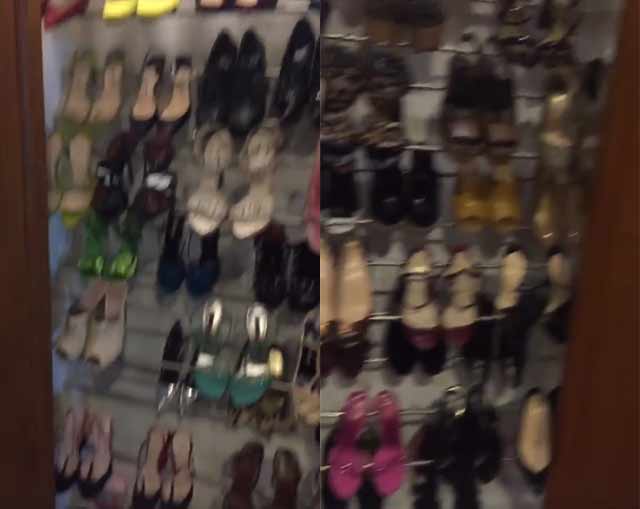 Gretchen also gave a glimpse of her winter clothes that occupied one area of her walk-in closet.
At a nearby cabinet, you'd see a shelf just for her white long-sleeved tops.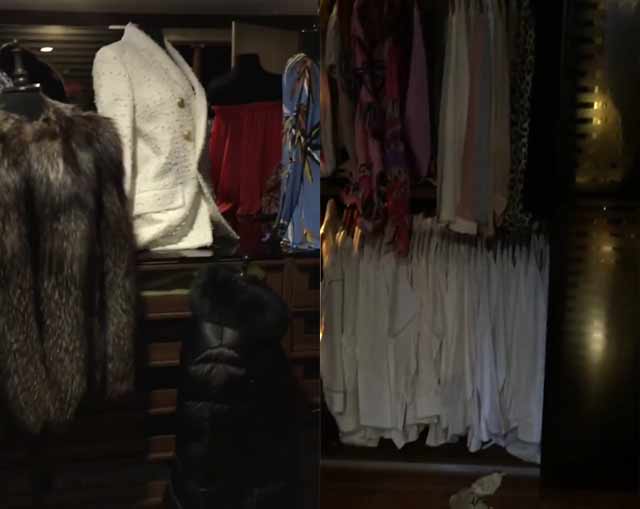 For her makeup travel kit, she has a Louis Vuitton toiletry case where she can store all the makeup she needs for her long trips abroad.
According to Louis Vuitton's website, this piece alone costs $5,750 or PHP296,694.25 (based on $1-PHP51.599 exchange rate).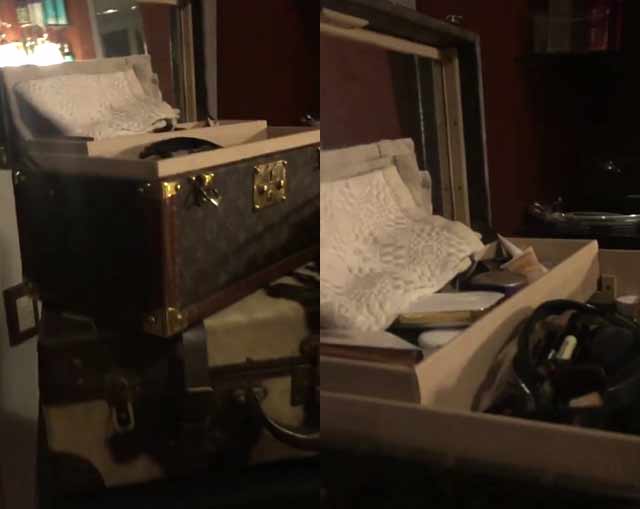 Of course, Gretchen's walk-in closet tour wouldn't be complete without a glimpse of her dressing table where her go-to makeup, skin care, and hair care products were also shown.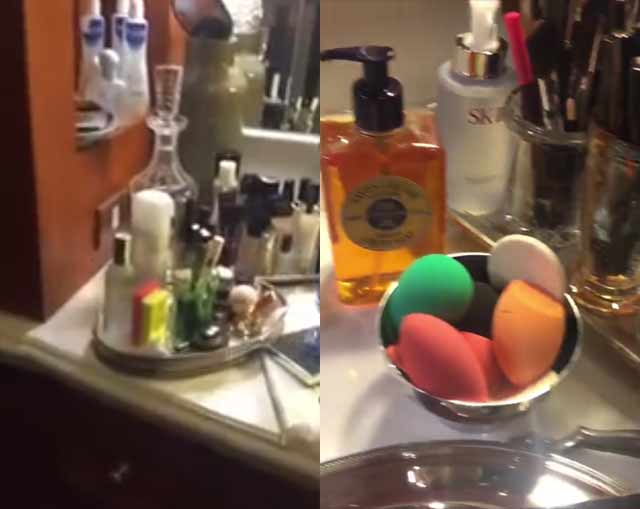 Then there's an area for her cabinets where she piles her designer shirts.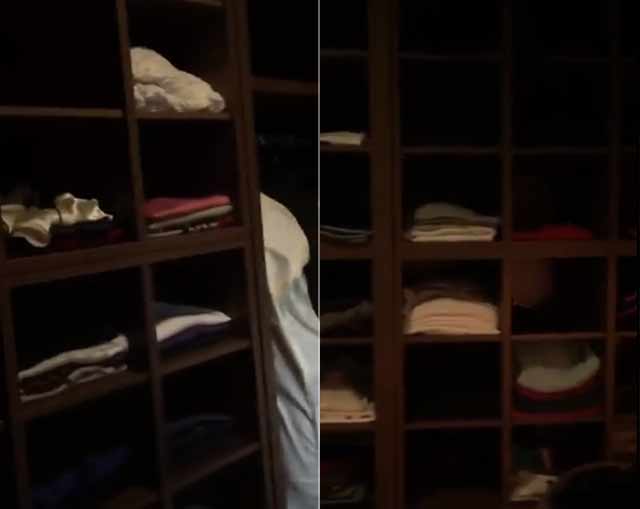 So PEPsters, did Gretchen just inspire you to fix your closet this Holy Week break?