Celebrity couples who got married this year look forward to their first Christmas.
And part of their things-to-do list for the holidays is put up their first Christmas tree.
Slater Young and Kryz Uy, who got married on February 16, 2019, have an "up-cycled" tree for their new mansion in Cebu.
The pretty and preggy vlogger posts on Instagram, "Sooo happy i finally finished decorating my Christmas Tree. It's my first time doing it by myself so don't judge! Lol This tree is really special because it was @thatguyslater's [slater's IG handle] family's old tree from 20 years ago, and all the decor is from my mom and mother in law's old collection- so we up-cycled everything! Yay!"
Dani Barretto and Xavi Panlilio, who became husband and wife on April 23, 2019, are also celebrating their first Christmas with their bundle of joy, Millie.
Here's to give you a glimpse of their tree.
Mark Zambrano and Aicelle Santos, who tied the knot on November 16, 2019, pick a traditional theme for their decor.
In his December-14 Instagram, the sportscaster writes, "Dear Santa, My wife is amazing! Please give her a ton of gifts under our tree this Christmas, our first as husband and wife! Love, Mark"
Rodjun Cruz and Dianne Medina, who exchanged "I dos" on December 21, 2019, make sure they can move into their mansion on their wedding day.
Look, it's also ready for Christmas!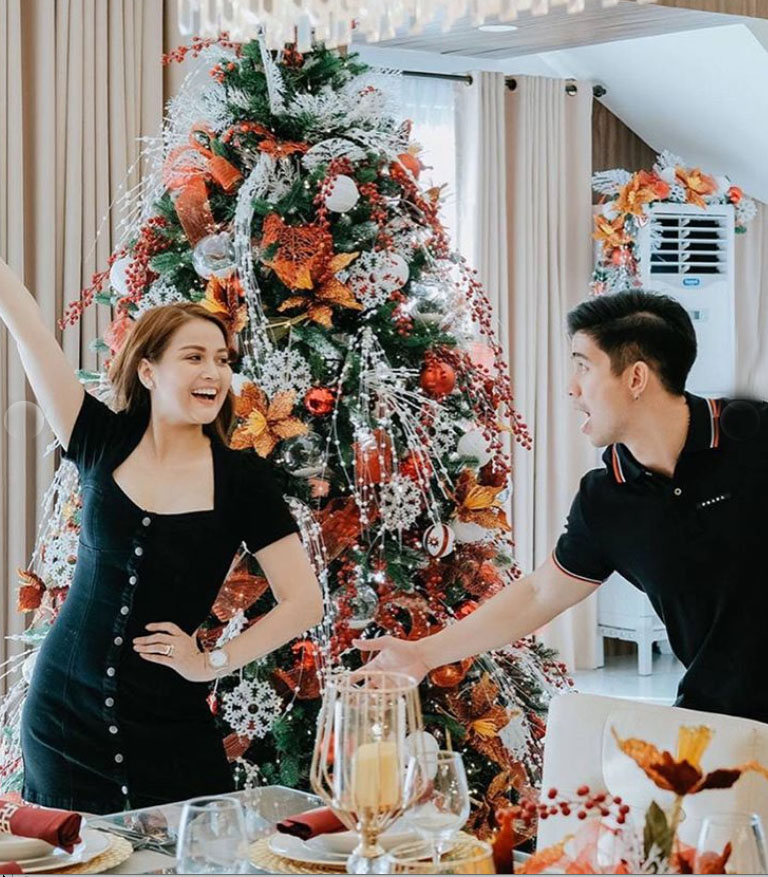 Happy Holidays!