Filipinas are famous for their nurturing nature.
They are also loyal, willing to make the sacrifice of being away from their own family.
A number of local and international celebrities have been lucky to find Filipinas who have become an influence in their life and an important part of their household.
They're the nannies, househelp, and personal assistants.
And given the stature of their employers, they were also given a shot at fame.
Yaya Luring
Loyal fans of the Megastar Sharon Cuneta would know who Yaya Luring+ or Loretta Benitez is.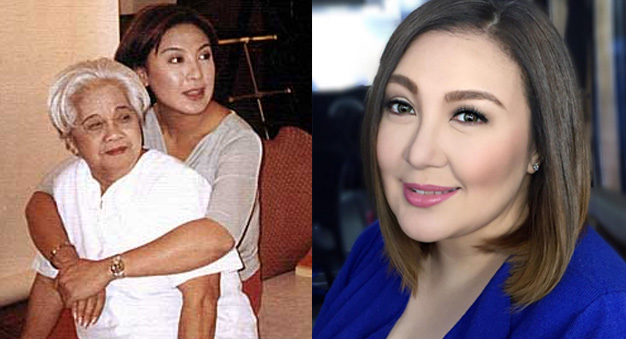 The "MegaYaya" was possibly the first famous yaya in the local entertainment scene. She died in 2009.
Since Sharon was five years old until she was 40, Yaya Luring had been by her side, even joining her in TV commercials such as FujiFilm and Lucky Me.
Watch their commercial below:
Yaya Gerbel
Avid viewers of the now-defunct morning show Kris TV would know her best as Bimby Yap's yaya since birth.
Four days before Kris Aquino gave birth to her second son, Gerbel Luntayao was already part of the Aquino household.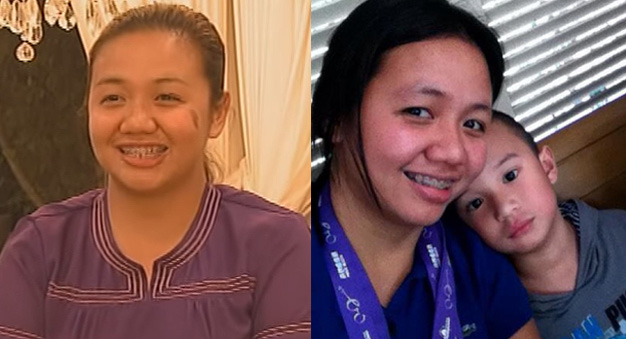 A nurse graduate from Negros Oriental, she became a fundamental part of Bimby's formative years.
She was also a reliable ate to Kuya Josh.
When Gerbel got married in 2015, Bimby cried.
Moi Bien
Before her scene-stealing moment in the film Kimmy Dora back in 2009, Moi Bien or Moimoi Marcampo started out as Piolo Pascual's personal assistant.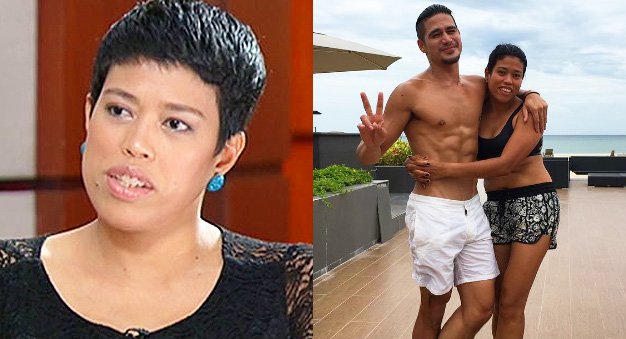 After her stint on Survivor Philippines in 2008, she resumed her duties as Piolo's PA, and, at the same time, a part-time actress.
Marcha Garces
The late Robin Williams' second wife Marsha was Filipino-Finnish.
They met when she became the nanny to Robin's son Zachary.
Being the great thespian that he was, Robin could pronounce Tagalog words in authentic Filipino accent. They had two children—Zelda, 27, and Cody, 24.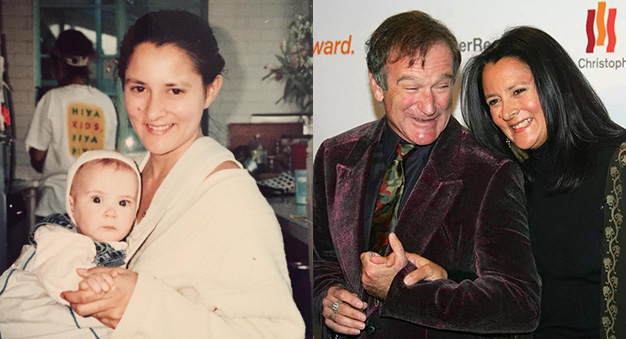 Robin and Marcha formed Wolf Productions which produced films such as Mrs. Doubtfire and Patch Adams—two iconic films of the late actor. They were married from 1989 to 2008.
Auntie Yolly
Singapore won its first Olympic gold medal at the Rio Olympics 2016 through 21-year-old Joseph Schooling, who considers his Auntie Yolly, a Filipina, a part of his journey.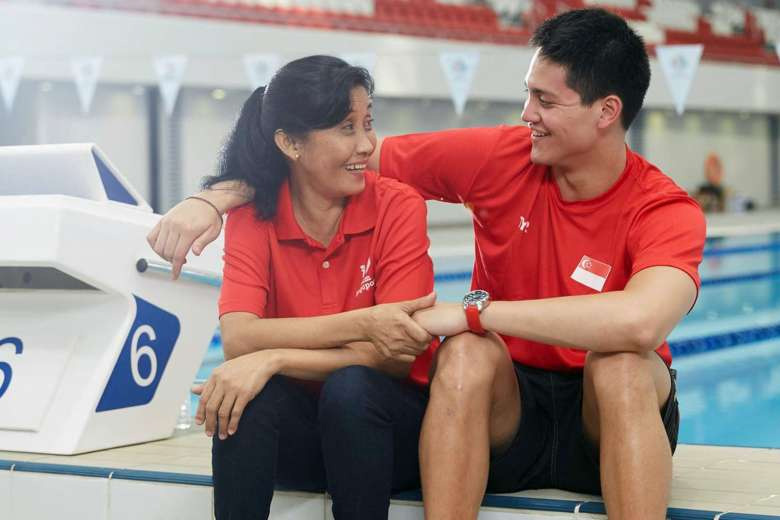 For 19 years, Auntie Yolly had been Joseph's nanny before flying out to train for the Olympics.
He expressed his utmost gratitude to the person who became his "second mom" through an ad for Singaporean telecommunications provider SingTel.
Auntie Terry
Another Singaporean who expressed his utmost gratitude to his Filipina nanny was director Anthony Chen.
Through the 2013 Singaporean family film Ilo Ilo, Anthony (leftmost photo) retold the story of his brothers and their close bond with their Auntie Terry.
Teresita Sajonia or Auntie Terry spent eight years with the Chen family before flying back to the Philippines.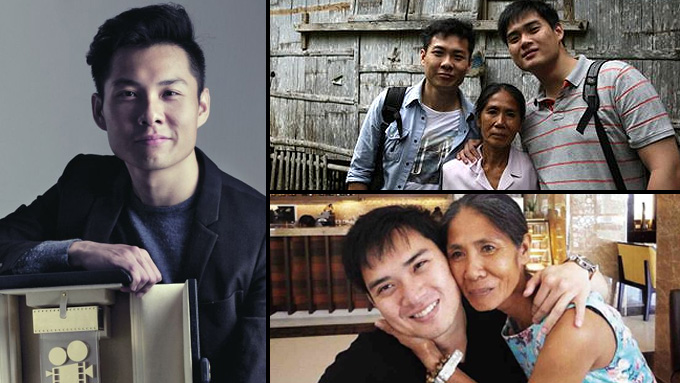 With the success of the film in the Cannes Festival, Anthony and his youngest brother Christopher (lower right photo) searched for their Auntie Terry's whereabouts and got reunited with her the year after the film was released.
Watch the trailer of Ilo Ilo below:
Araceli "Lillie" Piccio
A Filipina had been given the privilege to witness the royal wedding of Prince William and Kate Middleton back in 2011.
Her name is Lillie Piccio, and she was William's nanny as a little boy.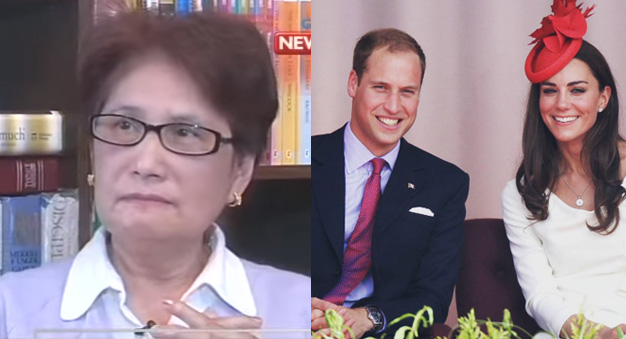 At the wedding reception in the Clarence House, Prince William personally introduced Kate to his former nanny.
Prince Charles and Prince Harry also greeted her.
Mindy, Ellen DeGeneres's housekeeper
Always appreciative of people with the natural charm to entertain, Emmy award-winning host Ellen DeGeneres gave her Filipina housekeeper a short segment in her daytime show Ellen.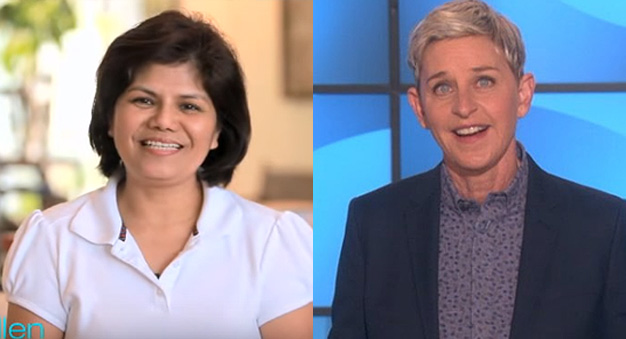 Tarlac-based Filipina Luzviminda Casimiro or Mindy started out giving a quick candid review of movies such as The Black Swan, Inception, and The Social Network.
She also got invited to American reality TV shows American Idol, Survivor, and Jersey Shore.
The beloved housekeeper was also able to interview Hollywood A-listers at the 63rd Primetime Emmy Awards.
She and her husband, Joel "Boyet" Casimiro, a driver, has been working for Ellen for four years at the time.