Remember Girlie Sevilla?
She's the daughter of Madame Violet Sevilla, producer of the critically-acclaimed film Magnifico in 2003.
But TV fans will most likely remember her as the original Gurna in the 2005 version of Encantadia.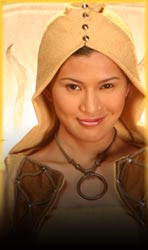 Her last TV series was Babaeng Hinugot sa Aking Tadyang in 2009.
She had to quit showbiz after giving birth to her child with former actor Marky Lopez.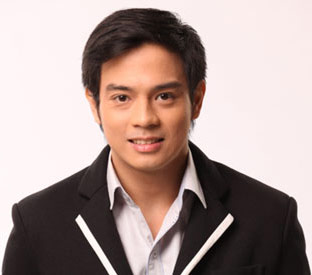 Last month, at the opening of Bluegre Coffee in San Miguel, Manila, this writer had the chance to chat with Girlie, who's now happy with her corporate job.
"First, I am a proud KAPANDESAL.
"I am very blessed to be managing the very first Bluegre Coffee branch here in Manila, Malacañang, under Kapandesal Cooperative headed by Chairman Mel Tadeo & CEO Ms. Mary Ann Gonzales.
"This is very challenging as this would really sharpen my personal and professional character even more."
The coffee shop is famous in Davao for its Durian coffee, a favorite drink of Philippine President Rodrigo "Digong" Duterte.
LIFE LESSONS. Girlie had fully embraced the changes.
"It's adjusting to a new environment in an instant, and maintaining gentleness and diplomacy.
"It also requires toughness, determination, and full focus.
"You will never know which job is the 'best job' until you put your heart into and fall in love with it.
"Hindi ko masasabi na successful na ako, but I can say na I am better today than I was yesterday."
Having worked with various companies had taught Girlie some valuable lessons. Here are some of her quotable quotes:
1. Experience is the best teacher, and embracing and learning everyday makes an individual successful."
2. Be humble and be quiet.
3. Trust no one but God. He heals all wounds.
4. There's self-respect, self-value, and self-love. Embracing the good and bad circumstances as you look forward to growth.
5. Dream and strive for success genuinely without stepping or badmouthing other people.
6. There's also focus and determination.
7. Nothing will ever be easy. But for as long as your focus you will keep a straight path.
8. I also value integrity at work, discipline, and choosing people in your life.
9. Learning the art of gratitude. You fall down once, get back up twenty times.
FAMILY. The single mom is now on good terms with Marky.
"Matagal din kaming hindi nag-usap dahil sa mga nangyari noon."
It may be recalled that in 2012, Girlie reacted to Marky's claims about being a "responsible dad" and also accused him, "mabigat ang kamay."
Girlie resumed, "But all of that is in the past.
"Pareho na kaming nag-move on na.
"We need to look for a great future ahead for us as individuals in order to help one another for the security of our daughter's future.
"Now we understand one another even better and have developed good friendship, unlike a few years ago na magulo lahat.
"I guess we both matured and understand better our connection.
"It's the gift of healing and maturity and realizing that we need to be stronger and civil for our daughter.
"Si Cleo naman, marami pa rin naman siyang mga tanong which need to be answered.
"And as much as we can, we wrap all our answers with love to secure her.
"Sa tingin ko, mas maiintindihan na niya kami as her parents kasi she sees her dad more now unlike before."
Girlie also considers herself lucky for having a strong support system.
"Family is family. I grew up getting every thing I want without me asking.
"Years back, I decided to live an independent life, raising my daughter alone for almost a decade.
"I am thankful and super humbled by all circumstances which my family and my mom is super proud of.
"My mom even said, 'Girlie, I am so proud of you and I will help you if you just ask me to.'
"Niyakap ko si Mommy talaga.
"Sinagot ko kay Mommy na, 'The fact you came to the opening of Blugre Malacanang means a lot to me.'
"So I thank God for everything that is happening in my life right now."