Every chance he gets, Erwan Heussaff calls his wife Anne Curtis an "amazing" mom.
The first four months of their new lives as parents to daughter Dahlia Amelie have been an eye-opener for Erwan.
In an interview with Magic 89.9 radio DJ Boom Gonzalez on the show The Magic Chatroom early this Tuesday, July 28, 2020, Erwan shared his parenting realization.
It was clear from the moment Dahlia was born on March 2, 2020, that Anne's "mother switch" went on instantly.
But for Erwan, the fatherly instincts took a while to kick in.
"This is one thing Nico and I were talking about," Erwan said, referring to his brother-in-law Nico Bolzico, who is also a first-time father.
"We were saying, for dads, it's like a process to understand what's happening.
"For moms, it's immediate. Like, that connection is forged from Day One. Whereas for dads, it takes a couple of days.
"You're kind of looking at your child like, 'Huh? How did this third person just come out all of the sudden?'
"Like I still look at her from time to time and I look at Anne, I'm still like, 'I can't believe that came out of you.'
"Because you know, as Dahlia grows, it's mind-boggling when you think about it.
"And I think that's why people call it 'the miracle of life' because it is. It's insane when you think about it...
"I guess for women, it's just automatic. Just how motherly the instinct is incredible."
Erwan still has moments when he doesn't know how to comfort Dahlia.
But when Anne holds their daughter, everything appears effortless.
He recounted in the interview, "That, for me, has been amazing to see. It's just kind of how she's embraced that role, and I'm so impressed by it.
"I'm catching up by reading books, educating myself. Her, obviously, she's educating herself.
"But most of it is ingrained, and I think that's amazing."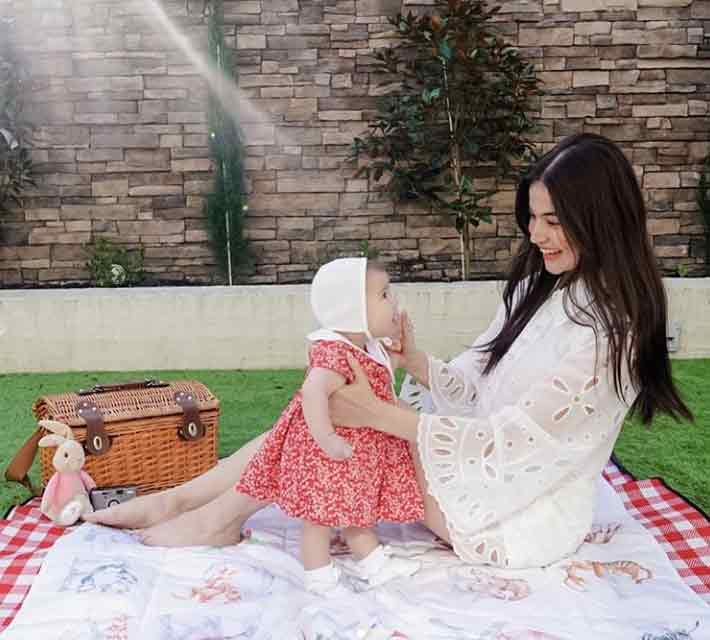 handling fear as a first-time parent
One of the strong emotions that Erwan revealed he felt when he realized he was going to be a father was "fear."
He remarked, "Everyone kind of talks about the beauties of parenting, and it's amazing!
"You access a part of yourself that you never thought it was there; that you never perceived to be there.
"You never really understood how it would present itself in terms of the love that you can feel for someone else.
"You think, 'Okay, I love my parents, I love my siblings, I love my wife, and all these people.'
"But then a kid is so different."
Erwan described this type of love as a "mix of the need to protect someone, the need to take care of someone... So much happiness, so much accomplishment."
But Erwan hardly heard anyone mention the "amount of fear" that's attached to parenthood.
The celebrity dad said the fear was already present even before Dahlia was born.
"You're kind of thinking too, like, during the pregnancy itself, the hundreds of questions that come into your mind in terms of when the baby comes out.
"'What if something's wrong? What if there's a medical problem?' What if all these things?
"It's like your mind is in a continuous motion in terms of problem solving, and it's not used to that."
On top of that, Erwan and Anne welcomed their child during a pandemic.
But the content creator had learned to see this fear as "part of being a parent."
"Every day is a different day, especially when they're this young, I guess?
"Every single day, you see something different and you see some sort of evolution.
"You see that she understands something that she didn't understand yesterday.
"All of that is fascinating... But with all that good of today, you always think about tomorrow.
"I mean, it's kind of like the situation with the pandemic, your energy is better focused on what's happening today and figuring that out and appreciating it.
"[Be] grateful for that and not necessarily thinking about the bad things, but being ready for them potentially."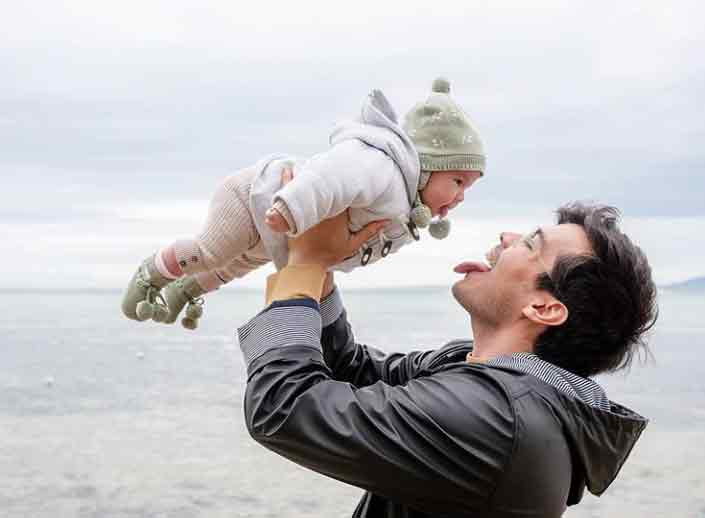 Gusto mo bang lagi kang una sa showbiz news at scoops? Subscribe to our Viber Chatbot here para lagi kang updated, and join our community for more pakulo!
Also, you can use these Adidas PH promo codes or vouchers when you shop or order online. Marami pang ibang coupons dito.