Geoff Eigenmann and partner Angeli Mae Flores, aka Maya, are in the family way.
Maya made the announcement through Instagram on February 14.
She began, "Geoff and I are overjoyed to finally share that our family is growing.. Another lil' babe is on it's way!!!!! :)"
Her post included a video capturing the couple's gender reveal.
Taken at the Hit Arena in Parañaque, it showed their little girl Arabella pricking a black balloon with a stick.
When it rained blue confetti, Maya's reaction was priceless.
She jumped up and down, and cried tears of joy.
Yup, they're having a baby boy.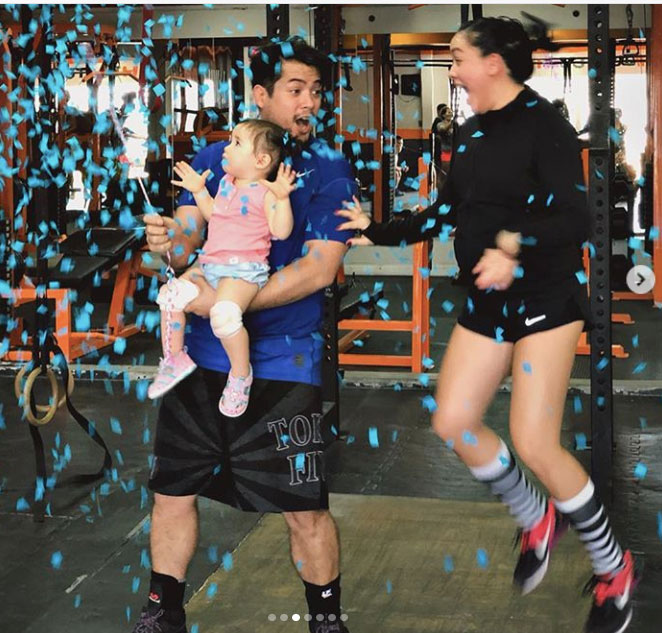 The couple have been together for three years.