Anne Curtis and Erwan Heussaff, without a doubt, are the most-traveled celebrity couple in the country.
Before tying the not on November 12, 2017, with the scenic New Zealand serving as their wedding backdrop, the two have tried and tested their relationship in 34 countries.
Their very first date abroad was in the United States, when they both attended the Coachella Valley Music and Arts Festival in Indio, California.
Erwan had not even told Anne then about his feelings for her.
The highlights of that trip were recounted by Anne in an Instagram post dated April 21. Her long caption read:
"Since it's Coachella weekend, I'm throwing it back to this time 9 years ago - back when we were just dating and before we could even think of getting married.
"Story behind this photo - Coachella. 2010. I was so excited to watch @sheandhim live for the first time. I am a huge fan. Traffic was horrendous and I decided to get out of the car and sprint my way across the grounds to the outdoor theatre just to make it. When I got there, they had JUST finished their performance. I was devasted and this is how he found me - in tears. He gave me a hug, comforted me and it helped and I felt so loved (even without him telling me he loved me yet)...
"And now, after 9 years and now as my husband, I still get those kind of hugs... and IT IS ENOUGH to make all well. No matter what I'm dealing with in life. I guess I'm getting all mushy and wanted to make an appreciation post for my husband who put up with my whiney baby-ness this whole trip.
"Je t'aime mon amour. As you told me this morning, as you hugged me again, I've never been loved this much before and it's true and I will eternally be grateful to the Lord for sending you to me. Here's to more of those kind of hugs and adventures together... we may have missed out on coachella but Yosemite and having the best wine in Napa was worth it and I wouldn't have wanted it any other way. Here's to celebrating love and I hope you, who took the time to read this, find that one person (if you haven't yet) who can give you "those" kind of hugs! Happy Easter everybody! #OLDchella #WineChella"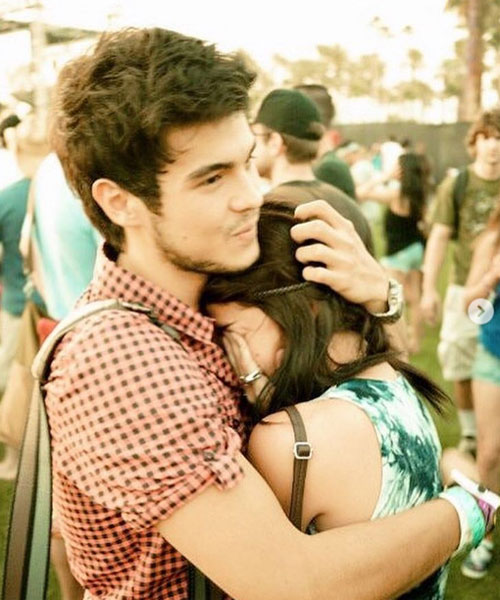 And that became the starting point of their many travels as a couple.
2010: USA
2011: Croatia, Australia
2012: USA, Hong Kong, Portugal, France
2013: Canada, Laos, Cambodia, Sri Lanka
2014: Indonesia, Japan, Myanmar
2015: Chile, Austria, France, Nepal, Turkey
2016: Japan, Slovenia, Germany, France, Argentina, Italy, Australia, United States
2017: Australia, France, Japan, South Korea, New Zealand,
Their married life officially began in Queenstown, New Zealand.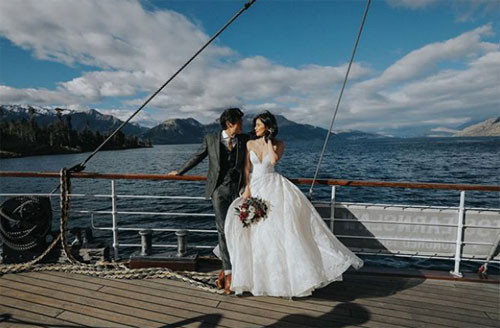 And as a married couple, they have so far used their ErwAnne hashtags in five countries.
ErwAnne in United Kingdom
On April 22, 2018, Anne joined the London Marathon.
The host-blogger was there, too, as the actress' "number one cheerleader, videographer, photographer and support line."
Anne wrote, "To the one that made an effort to meet me at mile 10, 21 and 24, THANK YOU [heart emoji] Your voice saying "it's ok, you're almost there," the tap on my shoulder and kiss on my forehead were all I needed to give me that extra push when I was about lose it.
"I told you I NEED YOU THERE. Always [heart emoji] Thank you for always pushing me to be the best version of myself even when I feel like quitting. Thank you for being the calm to my crazy. Je t'aime. @erwan"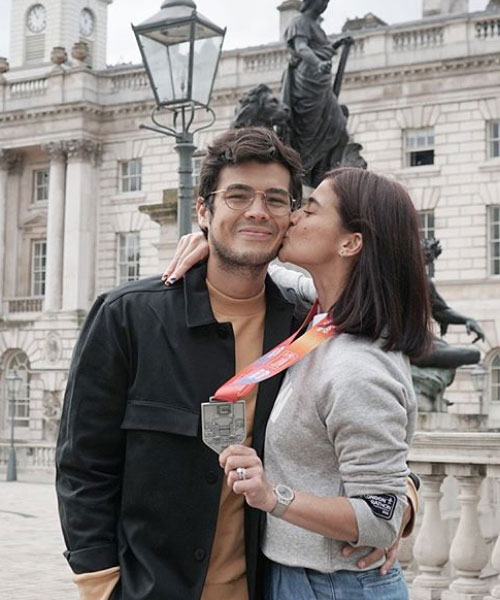 ErwAnne in Portugal
In June 2018, the couple attended a friend's wedding in Portugal.
This photo was taken at the 19thcentury palace Pestana Palace Lisboa in Lisbon.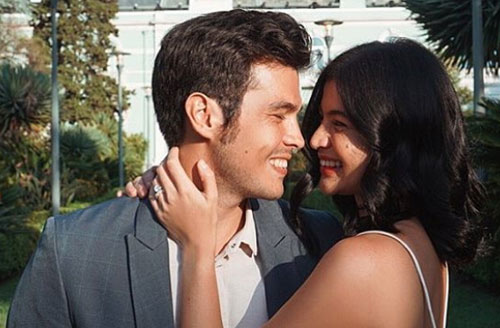 The two traveled with Erwan's sister Solenn Heussaff, who was accompanied by her husband Nico Bolzico.
This groufie was taken in Sintra, a resort town near Lisbon.
ErwAnne in Africa
Since Anne got busy with her concerts and three movies—Sid and Aya, Buy Bust, and Aurora—their next trip took place almost five months later.
It doubled as their honeymoon, lasted for a month, and included seven countries: Zimbabwe, Zambia, Kenya, Rwanda, Tanzania, South Africa, and the Democratic Republic of Congo.
Their followers were treated to National Geographic-material photos.
Thier first stop was Mana Pools National Park in the far north of Zimbabwe.
Erwan described his "close encounter" with the "wild elephant kind."
"I ended up getting slapped by his trunk, all worth the picture. So humbling walking amongst these giants in the bush."
They also rode a canoe on Zambezi River that allowed them to meets some crocodiles and hippopotamus.
Zambezi River is the longest east-flowing river from Africa to the Indian Ocean.
The couple also made their way to Hwange National Park, the largest natural reserve west of Zimbabwe, and stayed at a glamping spot in the beautiful Somalisa Acacia Private Camp.
The park was a habitat to elephants, zebras, giraffe, and even lions!
From Zimbabwe, they went to Zambia to see Victoria Falls' Devil's Pool, which is dubbed as the world's "ultimate infinity pool."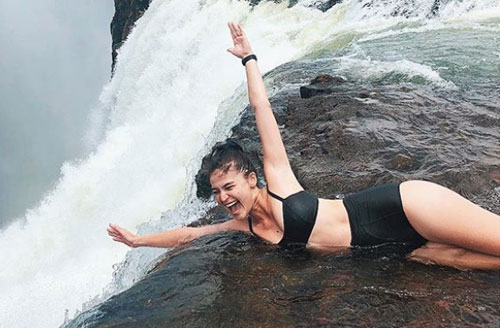 Boulders Penguin Colony in Cape Town, South Africa
Camps Bay, a white-sand beach in Western Cape, South Africa
Greystoke Mahale in Tanzania, an East African country
Volcanoes Nationa Park, which has eight ancient volcanoes that are shared by Rwanda, Uganda, and the Democratic Republic of Congo.
Virunga National Park in the Democratic Republic of Congo
Mount Sabyinyo in Rwanda, where Anne got to be a "bride again" on their first anniversary.
Anne related, "@erwan and I decided to do a guided community walk at the foot of Sabyinyo mountain around Kinigi, Rwanda. We got to meet the local families, learn about their ways, hear and see their traditional dances, songs and ceremonies. They asked us to join in on some of their dances and during one of the traditonal ceremonies they asked if I could be the bride. They showed us what happens during a wedding ceremony. Was a lot of fun but as you see I was a bit ashamed of how heavy I must be. Had the most amazing time with these kind spirits!"
Dian Fossey's Memorial in Rwanda, where they "hiked about 2 hours to pay our respects to the woman who loved, researched, cared and protected the gorillas until her last breath."
Mosi-oa-Tunya National Park, a UNESCO World Heritage in Zambia
David Sheldrick Wildlife, the world's most successful orphan elephant rescue and rehabilitation site in Nairobi, Kenya
Giraffe Center, which is approximately 20 kilometres from the center of Nairobi, Kenya
ErwAnne in the United States
On April 15, 2019, the two lovebirds flew to California, USA.
Anne wrote, "Gone with the wind. Finally, some qt [quality time] with this one."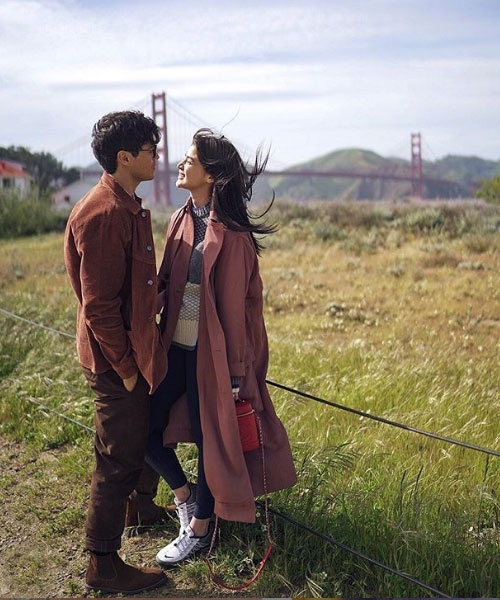 A portion of their trip was spent with Solenn and Nico.
The two pairs dined at Sam's Chowder House in Half Moon Bay, and had a plate of lobster rolls with all the fixings.
Anne and Erwan also hiked the High Sierra Loop Trail in Yosemite National Park...
...where they got to see the breathtaking Mirror Lake, which is said to be the last remnant of a large glacial lake at the end of the last Ice Age.
She also snapped a photo at the Mariposa Grove, located in the southern part of the Yosemite National Park.
"Happy hearts" captured with the Yosemite falls as backdrop/
Anne and Erwan also did a mini-photo shoot in their lodge at AutoCamp.
Before leaving for Manila, Anne and Erwan made a stop at El Capitan, which is popular among rock climbers.
Anne described their experience as "the most beautiful and impressive wall to climb."
In her caption, she wrote: "Me - after telling @erwan 'in your wildest dreams.' El Capitan you may be the most beautiful and impressive wall to climb but we will NEVER be able to Free Solo you. NEVER. After watching the documentary and seeing this up close, I am absolutely dumbfounded how @alexhonnold did this crazy beautiful climb. Now, that is LEGENDARY and magic."
Eleven countries in 17 months? Now that's definitely a number to beat.