The 11 Miss Universe 2016 candidates who are presently here are in for a fun-filled week-long trip in the Philippines.
After enjoying the waves in Siargao on Sunday, December 11, the contestants went back to Manila and explore its tourist destinations.
Read: Miss Universe 2016 candidates enjoy the waves of Siargao
The ladies are stayed at Manila Hotel while waiting for their tour.
After their press conference early this morning, Miss Australia Caris Tiivel, Miss Indonesia Kezia Warouw, Miss Japan Sari Nakazawa, Miss Korea Jenny Kim, Miss Malaysia Kiran Jassal, Miss Myanmar Htet Htet Htun, Miss New Zealand Tania Pauline Dawson, Miss Philippines Maxine Medina, Miss Thailand Chalita Suansane, Miss Vietnam Dang Thi Le Hang, and Miss USA Deshauna Barber were given a glimpse of the Philippine history.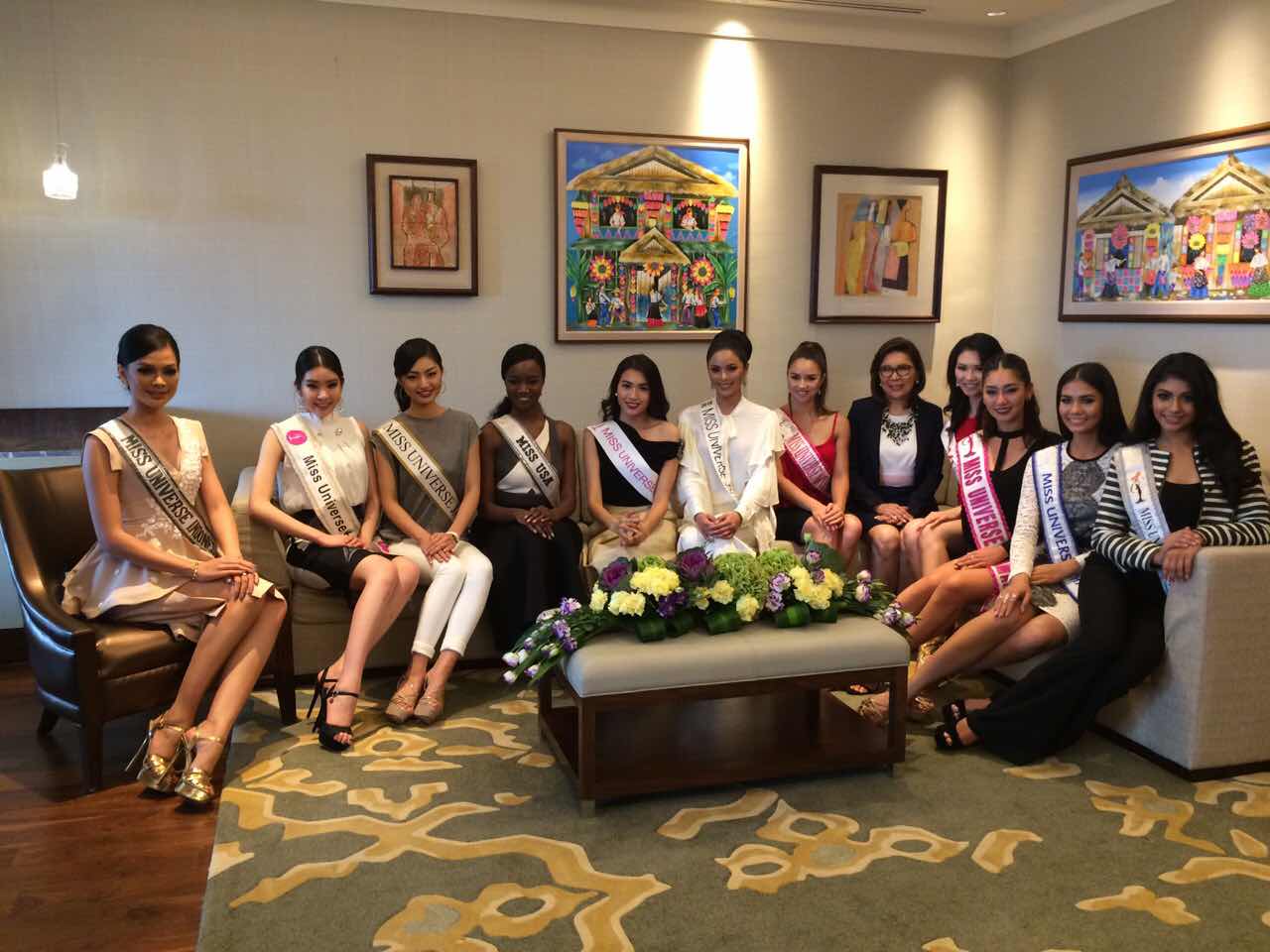 They were accompanied by the Department of Tourism Secretary Wanda Teo.
At around 3 p.m., the went to their first stop: the Bagumbayan Lights and Sound Museum in Intramuros.
Atty. Guiller Asido, Chief Operating Officer of Tourism Infrastructureand Enterprise Zone Authority (TIEZA), welcomed the candidates at the venue.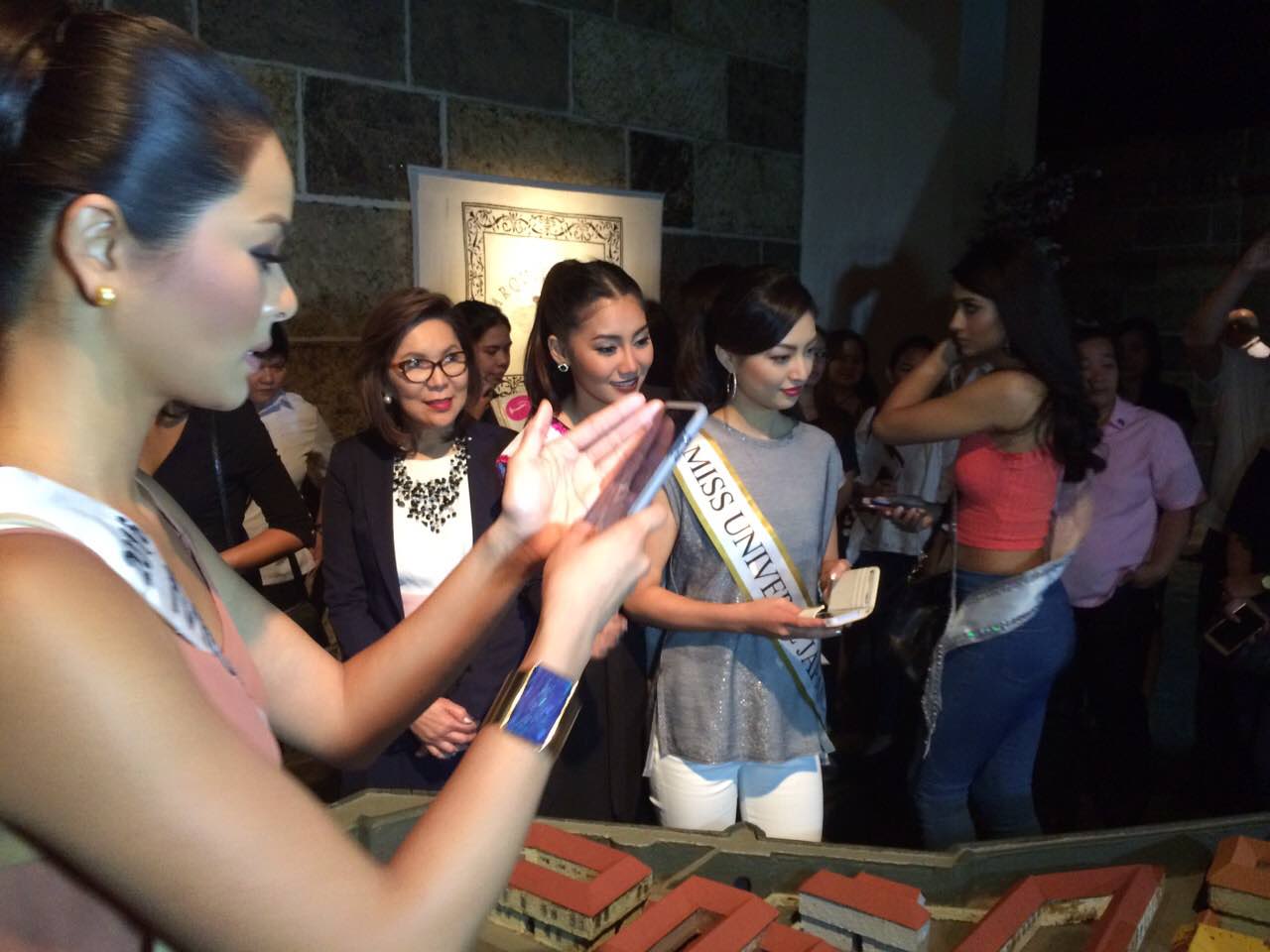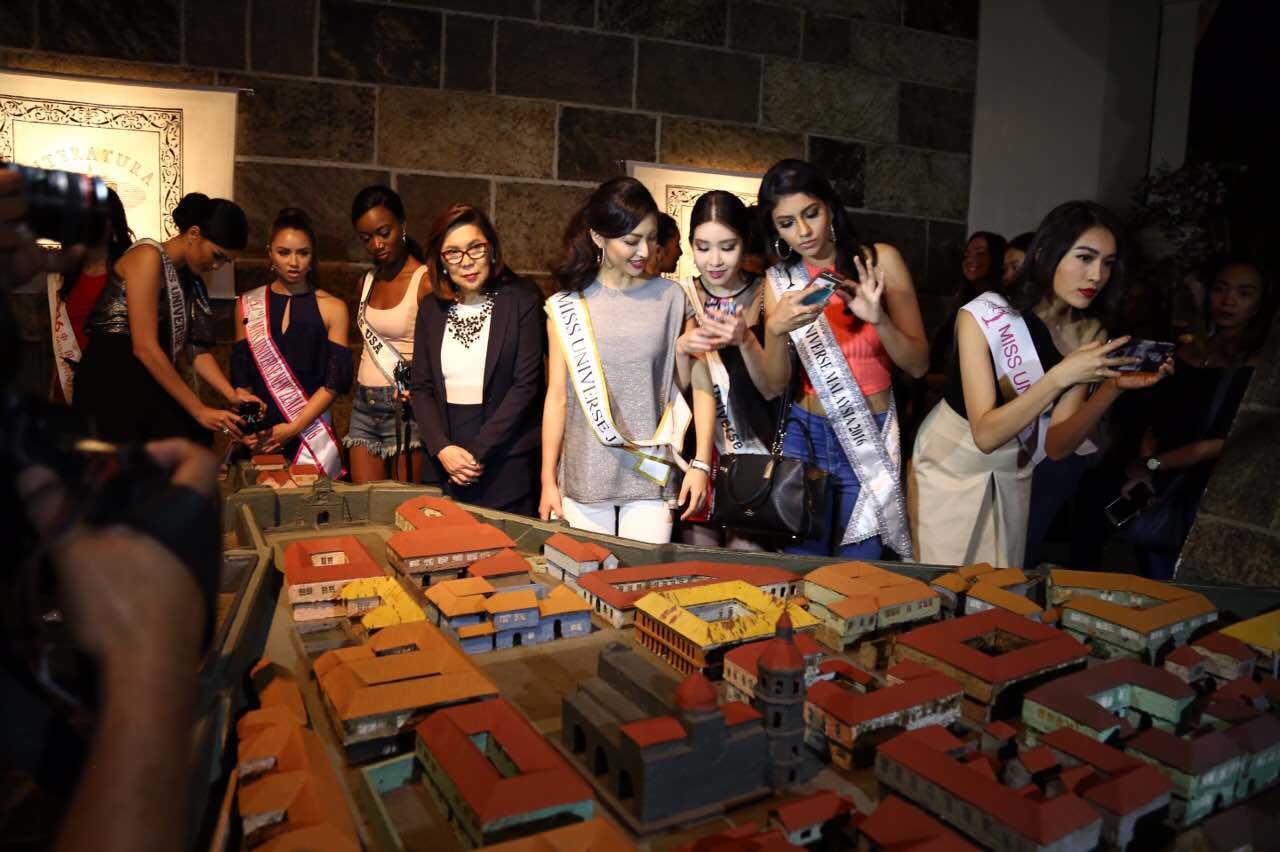 The museum featured more than a hundred mannequins depicting the pre-Spanish colonization era until the life and death of our national hero, Jose Rizal.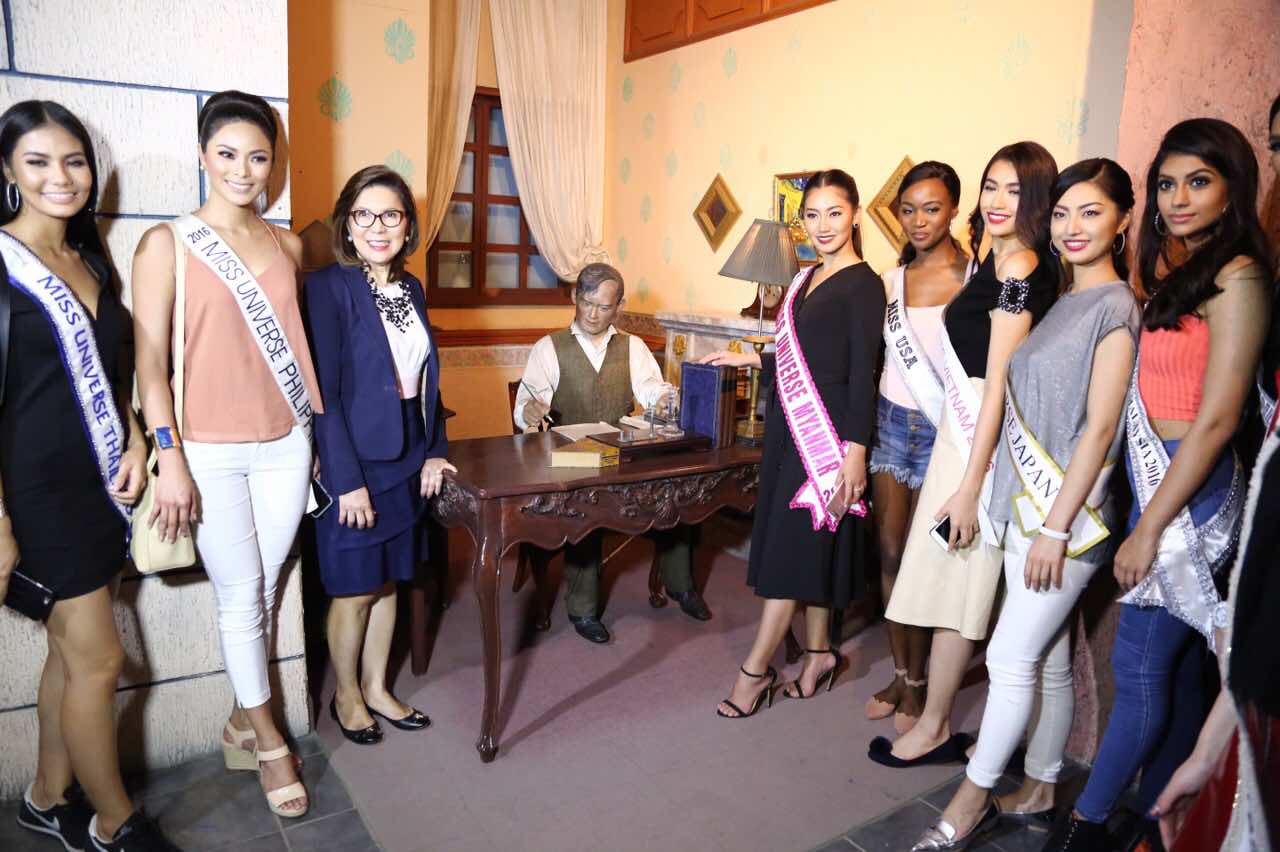 The ladies also got to experience riding the Tranvia around Intramuros.
A visit at the Baluarte de San Diego was also part of their itinerary.
Meanwhile, some of the girls tried riding the kalesa.
Philippine bet Maxine Medina had a joyride with Vietnam's Dang Thi Le Hang.
New Zealand's Tandia Dawson shared her kalesa ride with DOT Sec. Wanda Teo.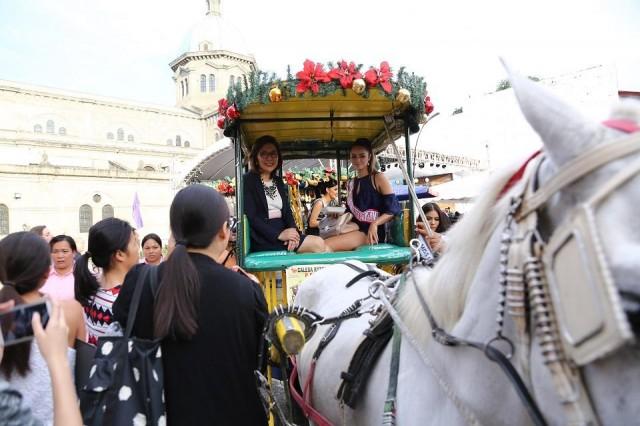 Aside from the museums, the candidates also tasted a few Filipino delicacies at Pasko Sa Intramuros Bazaar located in front of the Manila Cathedral.
Maxine ate some of our famed rice cakes with Korea's Jenny Kim and Malaysia's Kiran Jassal.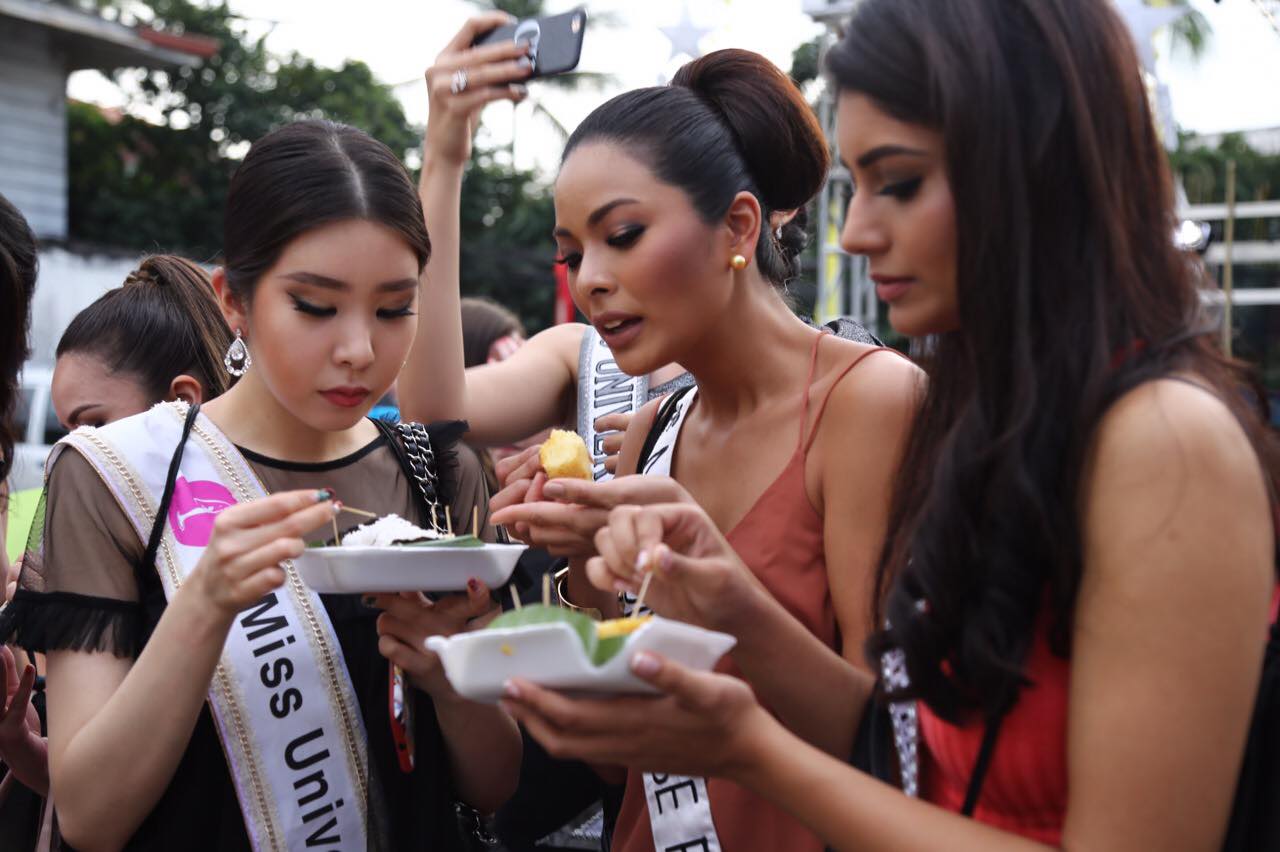 Meanwhile, USA's Deshauna Barber looked like she enjoyed the Taho (fresh soft/silken tofu with sugar syrup and tapioca pearls).
To end their Intramuros tour, the ladies witnessed the wreath-laying ceremony at the Rizal Park.
Of course, part of the tour was selfies galore!
After their tour, the candidates had several media apperances and while stuck on traffic, they partied inside their Miss U bus.