Richard Poon did not mince words as he responded to negative feedback about his decision to support presidential candidate and Davao City Mayor Rodrigo Duterte.
The Kapamilya singer has been fielding insults, that ranged from petty name-calling like "nakikiuso" to below-the-belt comments about him and wife Maricar Reyes.


In his Facebook post earlier today, April 28, Richard also called out a netizen who posted an offensive remark about him just because they support different presidential bets this coming May 9 election.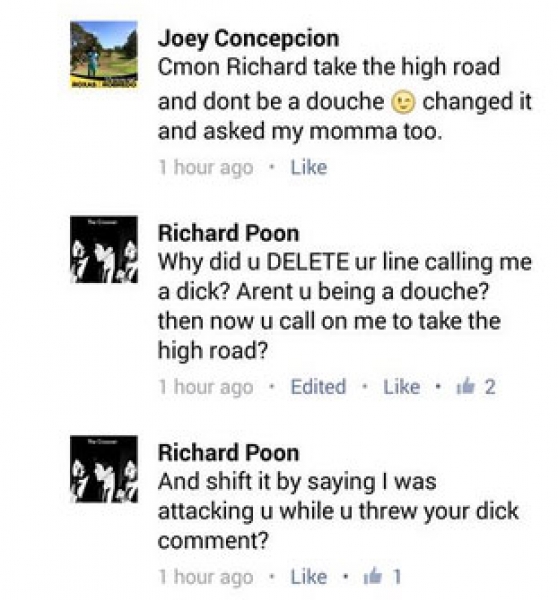 Richard pointed out to a certain Joey Concepcion that the latter's offensive remarks was uncalled-for.
Apparently, the same netizen called Archie Alemania a "douche," following the actor's insensitive joke about Mar Roxas being a "die-hard Duterte supporter."
Read: Archie Alemania bashed for insensitive joke about Mar Roxas

Richard's basher happens to be a supporter of the former Department of Interior and Local Government (DILG) secretary.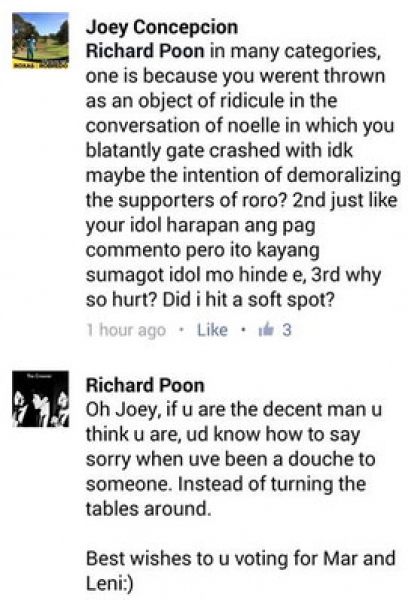 For his part, Richard has been consistently tweeting that he welcomes opinions different from his, but definitely not outright disrespect from bashers.

Earlier this week, Richard explained why he chose Duterte over other presidential candidates.
Read: Richard Poon defends Mayor Rodrigo Duterte's foul-mouthed behavior