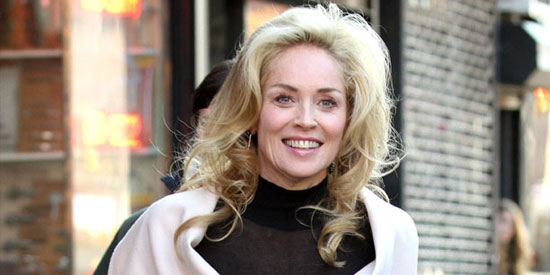 ---
Almost one year after Sharon Stone's former Filipino nanny, Erlinda Elemen, filed a lawsuit against the Hollywood actress for wrongful dismissal and harassment including racist abuse, the Basic Instinct star has counter-sued Elemen in "a breach-of-loan-agreement action," a report from Agence France-Presse (AFP) said.
Filed in Los Angeles Superior Court just this week, Stone claims that Elemen owes her $9,500 of a $12,500 loan that the Filipino nanny made to her in 2010.
Between August 2010 and January 2011, Elemen repaid Stone $3,000, but then stopped repayments of the remaining balance to the actress.
Elemen, who started to work for Stone in 2006—and was promoted to live-in nanny two years later—was fired in 2011 when the American actress learned that she was being paid overtime when she was travelling with her children and during holidays.
HARASSMENT CASE AGAINST STONE. In 2012, through her lawyers, Elemen sued Stone for wrongful dismissal and harassment, including making alleged racist remarks about her ethnicity and religion.
Afterwards, Stone's publicist released a statement slamming the legal action and referred to it as "an absurd lawsuit that has been filed by a disgruntled ex-employee who is obviously looking to get money any way she can."
However, the judge overseeing the case ruled that Elemen was able to provide supporting evidences on her charges of harassment, failure to prevent harassment, retaliation, and wrongful dismissal.
The actress's lawyers have sought to have the case dismissed pointing out that Stone's comments did not amount to harassment.
Daniel Gutenplan, Stone's lawyer, argued that her client made comments about Filipino food and Filipino accents.
The AFP report said that the Elemen's lawsuit claimed that Stone equated Filipino with being stupid and even ordered the former nanny to refrain from speaking in front of the actress's children so they would not "talk like you."
ADVERTISEMENT - CONTINUE READING BELOW
(CLICK HERE to read related story.)
The case's tentative trial date is on July 30.