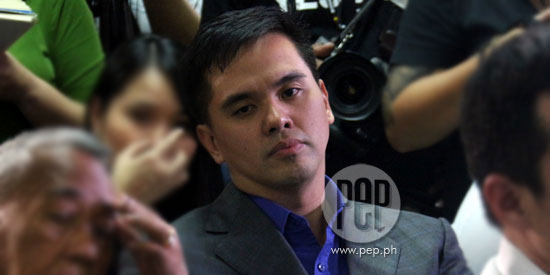 ---
The Court of Tax Appeals (CTA) has issued a warrant of arrest against Cedric Lee and his estranged wife Judy Gutierrez in connection with the tax evasion case filed by the Department of Justice last July.
In a promulgation last September 16, the CTA has resolved that there is "probable cause" for Cedric and his estranged wife to be arrested.
According to ABS-CBN's report today, September 28, the court has set a P20,000-bail bond for each accused to be granted provisional liberty.
Cedric allegedly underdeclared the income of his company Izumo Contractors Inc. from 2006 to 2009.
Cedric is the president of Izumo Contractors Inc., while his estranged wife is its chief financial officer.
Aside from the tax evasion case, Cedric is also facing a separate malversation and graft raps in connection with an alleged anomalous public market project in Mariveles, Bulacan.
Read: Cedric Lee faces arrest due to malversation, graft raps
At the same time, the businessman has an ongoing serious illegal detention case filed by actor Vhong Navarro at the Taguig Regional Trial Court.
Cedric was previously arrested and detained for the said case last April 2014, but his bail petition had been granted by the Taguig court after five months.