Miss Universe 2015 Pia Wurtzbach has once again told her social media followers to calm down after being flooded with messages of concern.
These reactions from her fans were caused by her cryptic message on Instagram this weekend, which she captioned, "Boy, I'm a prize not a catch.
It made her followers think that she has stopped dating "Sexiest Doctor Alive" Dr. Mike Varshavski.
Read: Miss Universe 2015 Pia Wurtzbach finally admits exclusively-dating status with Dr. Mike Varshavski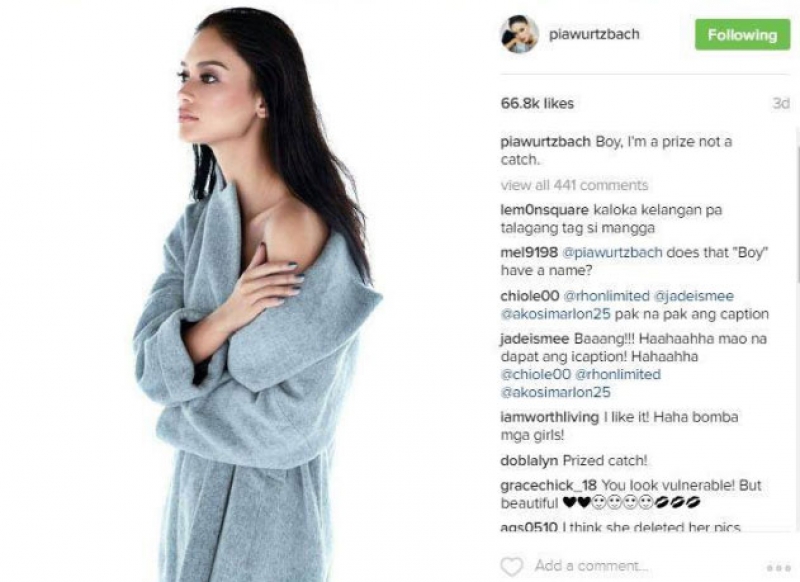 The post has already been deleted from Pia's Instagram account.
To further clear the issue, Pia turned to Twitter to say that everything is all right between her and Dr. Mike.
In her following Twitter posts, Pia even wrote a message in Tagalog and tagged Dr. Mike.
Fans were surprised that the New York-based doctor replied to Pinay beauty queen in Tagalog, too, which seemed to affirm Pia's clarification on her deleted Instagram post.
Here are the rest of "kilig conversation" of Pia and Dr. Mike: