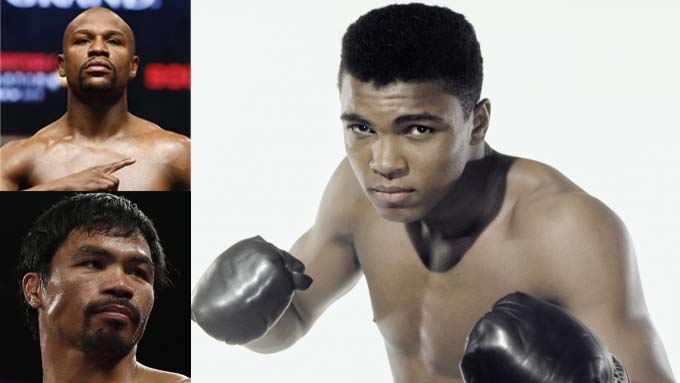 ---
Boxing champions Manny Pacquiao and Floyd Mayweather Jr. paid tribute to the legendary Muhammad Ali, saying how his greatness extended outside the ropes and touched the lives of other aspiring boxers.
"The Greatest" died Friday, June 3, at the age of 74 due to respiratory illness.
Read: Muhammad Ali, boxing great, dies at 74
Filipino boxing champion Manny Pacquiao said in a statement, "Boxing benefitted from Muhammad Ali's talents but not nearly as much as mankind beneffited from his humanity. Our hearts and prayers go out to the Ali family. We lost a giant today."
Floyd Mayweather Jr., on the other hand, took on to his Instagram account to express his sadness  over Ali's death.
He praised Ali for everything that he did for the Black America, and all the legacy he had left behind.
Oscar dela Hoya, Mike Tyson, George Foreman, and other athletes also expressed grief towards Ali's passing.