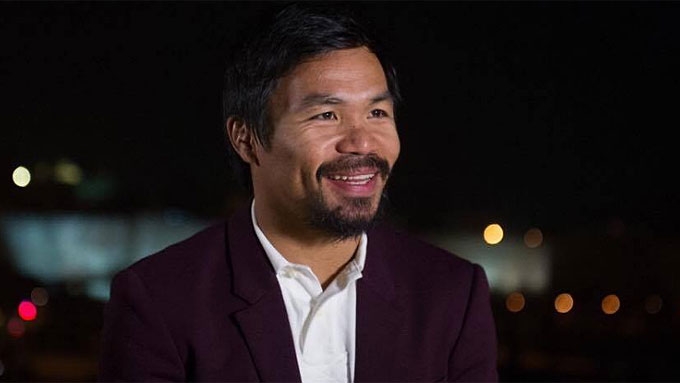 IMAGE Facebook photo of Manny Pacquiao
---
Manny Pacquiao denied earlier reports that he is planning to take a leave of absence from the Senate.
In a press statement published on his Facebook account earlier today, July 13, the Pinoy boxing champ said, "There is no truth to media reports that I'm planning to take a leave from my Senate duties just to fight atop the ring.
"I want to make it clear—my priority is my legislative works."
However, the newly-elected senator did not deny that he will "un-retire" from boxing.
"My next fight has not yet been discussed.
"Should there be any, I'll make sure it will not interfere with my Senate duties."
He also stressed, "If ever I decide to fight again, rest assured, it will happen when Congress is on recess so there's no need for me to go on leave.
"The entire training will be done in the Philippines to ensure that I can attend sessions even while on training camp."
The athlete-politician also pointed out, "Boxing is my only means of livelihood to support my family and to help those who are in need.
"Politics, to me, is a vocation not a means to eke out a living.
"I want to maintain that belief. I want to keep my dignity intact while in public service."
Top Rank boxing promoter Bob Arum told boxingscene.com earlier said that Manny is going to fight.
Arum added, "He is working with the President of the Philippines senate for an appropriate date where he can leave the Philippines for two or three weeks to prepare for the fight."
Manny announced his retirement from boxing after he defeated Timothy Bradley last April.
The following month, the former Sarangani representative won a seat in the Senate.
Read: Manny Pacquiao plans to file Senate leave to fight again, says Arum
ADVERTISEMENT - CONTINUE READING BELOW