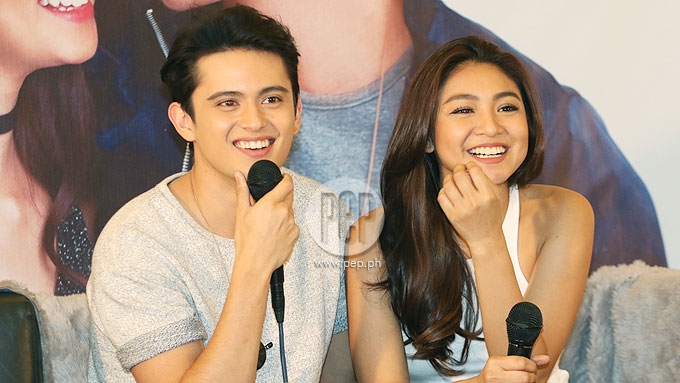 IMAGE Noel Orsal
---
Teen Vogue tags reel-to-real couple James Reid and Nadine Lustre as "the Filipino loveteam you need to know" in a latest feature written by Isis Briones.
In an article published on its website today, August 2 (August 1 in the U.S.), Teen Vogue enumerated the reasons why the On the Wings of Love stars get the approval of many Pinoys, especially the showbiz enthusiasts.
First, (and more importantly) they have always been Team Real.
James and Nadine told Teen Vogue that they never pretended to please fans.
When their tandem in previous projects was just "part of the job," James said, "We never pretended to be together or lied to the fans. We were just friends, but they didn't think so."
Although, they acknowledged that there was a lot of pressure to be an ideal couple at that time.
James noted, "When you're in a love team, you have to work together."
Nadine added, "People hated seeing you with someone else. When they did, fans started talking. There was a lot of drama."
Read: James Reid surprised that Nadine Lustre has romantic feelings for him since 2014
Second, JaDine is the perfect example of an ideal love "transformed into a real, undeniable romance," which hit the usually hopeless romantic Pinoys.
The couple initially wanted to keep their romantic relationship private.
However, James decided to openly express his feelings about his onscreen partner at their Jadine In Love concert on February 11.
James confessed to Teen Vogue: "[It] was a good decision and a weight off our shoulders."
ADVERTISEMENT - CONTINUE READING BELOW
LOOK: James Reid says 'I love you' to girlfriend Nadine Lustre at concert
Lastly, JaDine reminds Pinoys that a happy ending is still possible no matter what.
James said, "The lesson we're teaching the fans in our movies is that true love can withstand any obstacle.
"Also if you love someone, you'll work it out."
As a conclusion about JaDine, "or nearly every Filipino loveteam," Briones wrote in her Teen Vogue article: "No matter what point you are in finding 'the one,' seeing someone have their own fairytale ending can help you believe that yours is out there, too."