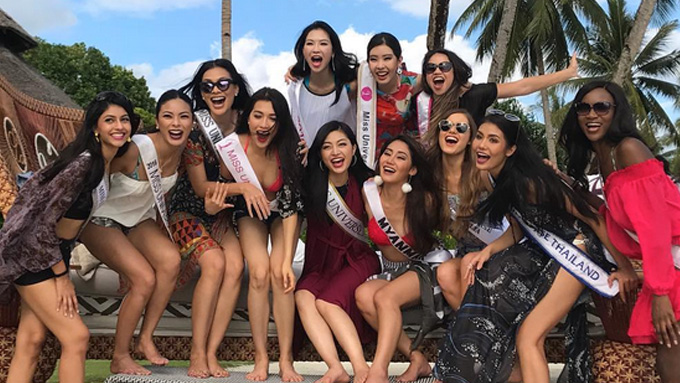 IMAGE @tpdgurl on Instagram
---
The official price list for Miss Universe 2016 tickets is out.
The ticket prices for the grand coronation night have been announced via an Instagram post by the organizers earlier today, December 18, 2016.
The 65th Miss Universe finals night will be held on January 30, 2017, at the Mall of Asia Arena in Pasay City.

The official prices are divided into five sections—VIP, lower box A, lower box B, upper box, and general admission—with prices ranging from P2,000 up to P50,000

Here are the prices per section:
VIP (P50,000), lower box A (P25,800), lower box B (P23,800), upper box (P4,800), and general admission (P2,000).
Come December 20, tickets will be available for purchase at smtickets.com.
During its press conference held last December 12, Department of Tourism Secretary Wanda Teo revealed that tickets will be available on a no-reservation policy.
The department secretary stressed, "Book and buy 'yan. Once you book, you have to buy right away. There will be no reservations."
Tour packages for the event will also be available. The final details of these tour packages will be released next week.

He said, "The packages will not only be for Manila, it will also include Davao, Cebu, all the provinces."
This is the third time that Philippines will host the prestigious pageant.
The first one was held on July 21, 1974 at the Folk Arts Theater, while the second one was held two decades later, on May 20, 1994 at the Philippine International Convention Center.
READ: Miss Universe 2016 tickets to sell at P8,000 to P50,000 starting December 20