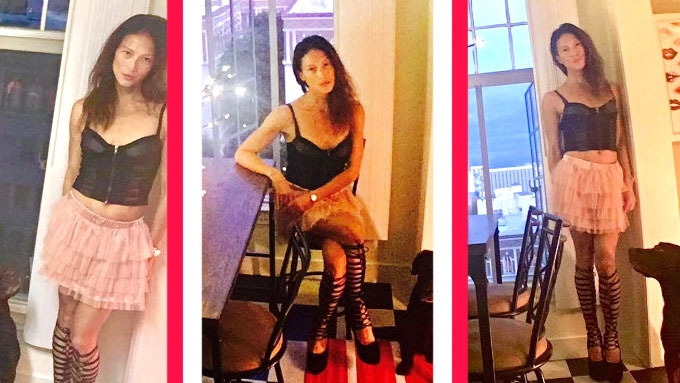 IMAGE @gandangharibb Instagram
---
BB Gandanghari is still on cloud nine over the approval of her petition for change of name and gender in the United States.
Read: BB Gandanghari's petition to change name, gender approved by U.S. court
In her Instagram post today, January 3, BB recalled how she used to have thoughts of committing suicide back during her dark days as Rustom Padilla.
The 49-year-old transwoman related: "Since my life turned upside down sometime in the late 1990's, I felt my life was stalled, embracing death, ready to face it eye to eye anytime... anywhere.
"FEARLESS? Maybe...
"I say maybe bec I maybe fearless of death but I was definitely in FEAR of life.
"Life was just too much bec if life is all about looking forward about the future and about goals and ambitions, I had none of it."
BB was not only going through a transition period in her life, but she was also devastated by a heartache at the time.
ADVERTISEMENT - CONTINUE READING BELOW
Read: BB Gandanghari thinks about committing suicide before coming out
Coming out about her gender in 2006 still wasn't enough, according to BB.
It was only when a U.S. court granted her petition to become legally acknowledged a female, named BB Gandanghari, did she truly feel that she exists.
The court's decision came out last November 2016.
BB further wrote, "And everything just unfolded all of a sudden.
"I was ecstatic when I got my court order.
"Overwhelmed when my driver's license finally came in the mail.
"Ecstatic and overwhelmed bec for the first time after everything has been said and done, I finally feel that I exist, that I'm on record and yes... that I'm ALIVE..."
Now that she is more sure of herself, BB announced that she's ready to make her Hollywood dream come true.
"The reason why I feel so enthusiastic about everything is bec now I have a goal, a dream, an ambition to achieve.
ADVERTISEMENT - CONTINUE READING BELOW
"And with this ambition comes the wings that I thought was clipped if not taken away forever. Praise be to my GOD...
BB added, "And who says man can't fly? Think again bec I think we do, as high as as we want... SKY is the LIMIT.
"So prepare for take off guys, flap your wings and remember one thing, travel light so we can soar even higher. So help us God! Here we go 2017!!!! Cheers everyone!
"#beallthatyoucanbe#diversityinhollywood #expressyourself#trust #confidence #hollywooddream#legallybbofficiallygandanghari#dreamtobecome"