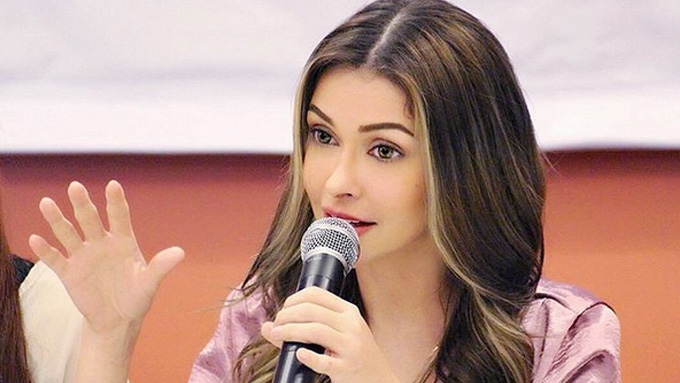 IMAGE @daianamenezes_ on Instagram
---
Daiana Menezes says she has totally moved on from her past relationship and is ready to take a chance at love again.
In her interview with PEP.ph (Philippine Entertainment Portal) last January 10, 2017, she revealed that the Nevada court granted her divorce papers last November 2016, thereby nullifying her marriage to her husband, former Cagayan de Oro Rep. Jose Benjamin "Benjo" Benaldo.
Read: Daiana Menezes speaks up about her divorce: "I should have done it before."
The couple got married in Las Vegas, Nevada in 2012.
Daiana filed for divorce last August 2016.
In her most recent interview, the Brazillian TV host and actress tells PEP, "Yeah, of course, of course. Who isn't, right?
"We don't wanna be alone. Like, I mean, it's okay."
In fact, she considers herself to be in her "happy place" now.
She quipped, "Way better than I wanted a few years back.
"I'm striving for even more and better things on my way.
"I'm playing my life very basic and very simple so that everything will come back to me the same way."
Does she consider her divorce a blessing in disguise?
Daiana answered, "I think it comes in threes, and yes, it's coming back to me the same way.
"I'll just remain grounded because, you know, not everything is permanent.
"So, I'm just gonna try to keep whatever I feel in my head, and all the weight is."
PEP was able to catch up with the Brazilian beauty during the 34th anniversary photo shoot of Ever Bilena in Antipolo City, last January 12.
IDEAL GUY. When she was asked about her ideal guy, Daiana seemed hard-pressed to give an answer.
She said, "Mayroon bang perpektong tao? Wala naman."
Given the chance, Daiana said she would want to be with a guy who's hardworking.
ADVERTISEMENT - CONTINUE READING BELOW
"Kaya parang siguro I want a hardworking guy who will show me that he deserve to be part of my life."
The 29-year-old actress cleared, "He should treat me really well because I'm not gonna settle for less.
"Yeah. I've been through so much to settle for less."
LESSONS LEARNED. What did Daiana learn from her failed relationships?
She mused, "I think there's a lot of mistakes that I've done and I'm pretty open about it.
"Basically, my life is an open book, so they know what it is.
"I just think I should be more, ang hirap kasi maging news ng ganoon, I should love myself more than love others.
"You know, give more to myself than to others.
"Put myself first. Parang ganoon."
What would she advise a female friend who got her heart broken?
She said, "Time heals. That's true.
"Don't forget where you're coming from because sometimes, when you're going through some deep stuff in life, you get lost."
She also stressed the importance of self-love.
"You have bad times.
"You get lost in that and then you think you need this, or you think you need other people that they won't actually add up anything to your life, so just focus on yourself.
"If you have a religion, focus on that one, whichever it is.
"Never forget your family because nobody's gonna love you like they do, and don't stop working because of anybody. Never.
"I never stopped, by the way, so, and don't stop learning," she concluded.