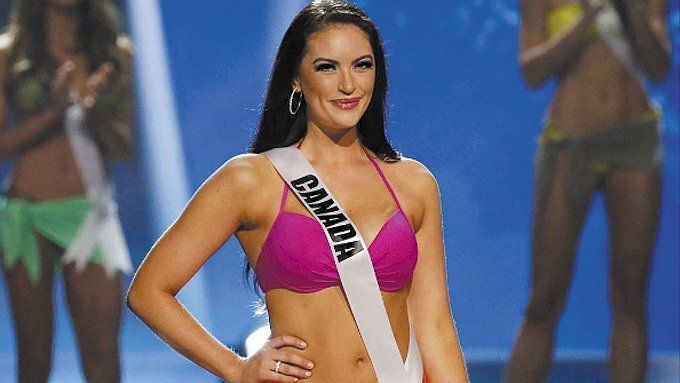 IMAGE Instagram (@Sierabearchell)
---
Miss Canada Siera Bearchell seemed to have been vindicated after being included in the Top 13 and making it until the Top 9 of the recently-concluded Miss Universe 2016.
Two weeks ago, Siera posted a message on Instagram about being criticized because, by beauty-pageant standards, she has a large body frame.
She talked about being comfortable in her own skin, even if others do not think she fits into society's standards of what's beautiful and sexy.
Read: Miss Canada Siera Bearchell unmoved by comments about her weight
After she was called as one of the Top 13 during the pageant, Miss Canada was asked by backstage host Ashley Graham about body-shaming and what makes her confident.
Siera replied, "We are confident of who we are because we are women, and that's what we wanna be.
"We are women, we are confident with ourselves, we love ourselves, and that's what's important."
She also told other women to feel good about themselves.
"Focus on what you love about yourself, because in our society, we are told to look at the things we want to change.
"But if we look at the things that we love, that's what's important and that's what makes us confident."
BODY DIVERSITY. This Tuesday, January 31, a day after the Miss Universe pageant, Siera stressed her view about "body diversity" in her Instagram post.
She said, "This is the generation of body diversity.
"This is the time we start working together to redefine the global vision of beauty."
The Canadian beauty queen also thanked her supporters for their words of encouragement and stories.
Siera added that she is not only happy and proud to represent her country, but also happy for women like her.
"THANK YOU for every message, every comment and every story you have shared with me.
ADVERTISEMENT - CONTINUE READING BELOW
"I was proud to the point of tears to represent myself, my country, and the women of the world. I promise you, this is just the beginning."