The showdown between Divina Valencia and Rey dela Cruz remains to this day, after 33 years, one of the most bizarre scenes seen live on television.
Sometime in 1988, the veteran actress and the flamboyan talent manager tangled verbally in the late-night show Rumors, Facts and Humor that aired on ABS-CBN.
They made a spectacle of themselves as they traded insults on national television.
Divina belittled Rey's stable of talents, calling them "bomba" stars.
Rey questioned Divina's merit as a serious actress.
The show's hosts—Alfie Lorenzo, Chanda Romero, and Janice Jurado—were visibly on edge and nervously tried to diffuse the tension but to no avail.
In the next moment, La Divina did the unthinkable: she hit Rey on the head with a microphone.
Everyone in the studio was horrified. Television viewers were scandalized.
Commercial break.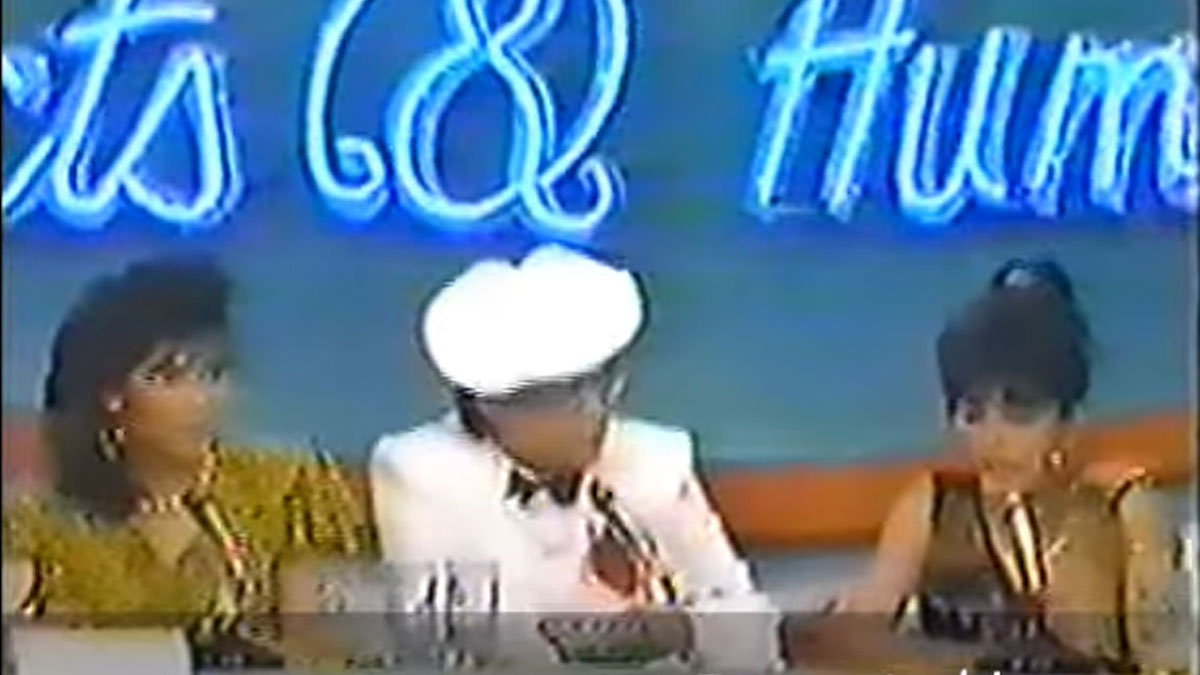 Chanda Romero, Alfie Lorenzo, and Janice Jurado
DIVINA: "I WAS NEVER A BOMBA STAR"
Josephine Connie Fuller, or Divina Valencia as she is known in showbiz, made her film debut in the 1964 Jess Lapid starrer, Kardong Kidlat.
The '60s was a busy decade for the mestiza stunner. She was doing one project after another and appearing in several movies every single year.
Divina's good fortune stretched into the '70s as directors and producers continued to seek her out for their film projects.
These were some of the movies she made in those years: Markong Bagsik (1964); Tatlo sa Tatlo (1965); Dinong Dorondo: Palaban ng Maynila (1965); Pasko ng Limang Magdalena (1965); Sabado ng Gabi, Linggo ng Umaga (1966); Seksi Kumandos (1966); Pussy Cat (1969); Kung Matapang Ka! (1972); Dyesebel (1973); Darna and the Giants (1973); and Ligaw na Anghel (1976).
The Filipino-American-German actress was often cast with action superstars like Fernando Poe Jr., Jess Lapid, Tony Ferrer, and Bernard Belleza who would become her husband.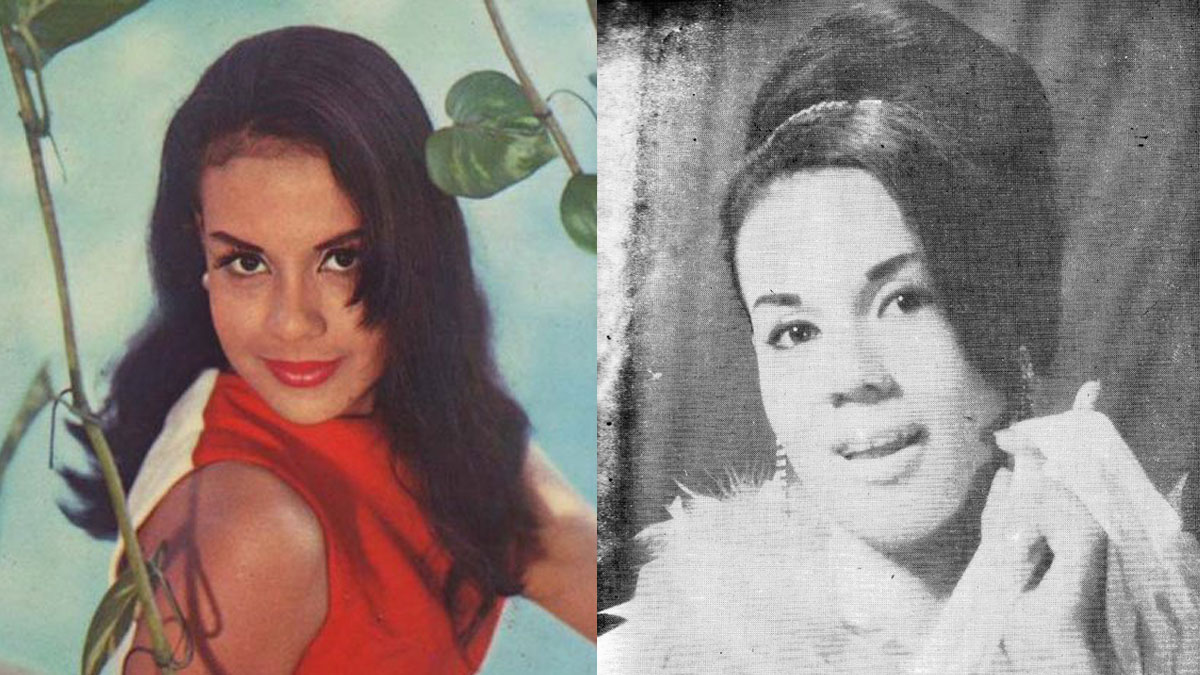 Divina Valencia during her prime
Divina was labeled as a sexy actress during her prime, a "sex symbol" long before the expression was used popularly in local showbiz.
Divina spelled it out to Rogelio Constatino Medina in an interview for The Philippine Star in 2012, "I may sound mayabang but I consider myself an actress.
"I was never a bomba star. In the first two years of my career, wearing a bikini was already taboo.
"I did not undress in the movies. Iba yung sex symbol sa mga bomba noong 1970s."
REY DELA CRUZ: THE STAR BUILDER
At the time of simmering civil unrest following the declaration of martial law in 1972, a genre of movies so-called "bomba" was heating up the cinemas.
In a conservative nation of mostly Catholics, these movies in the '70s and '80s shocked and titillated the viewing public at the same time.
A blend of soft-core and hard-core pornography, the bomba movies attained mainstream success despite their sexually charged contents.
The genre also produced stars of its own: daring young women willing to strip naked on cue.
And none were as bigger and more memorable than the so-called Softdrink Beauties made up of Coca Nicolas, Mirinda "Myra" Manibog, Sarsi Emmanuelle, and Pepsi Paloma.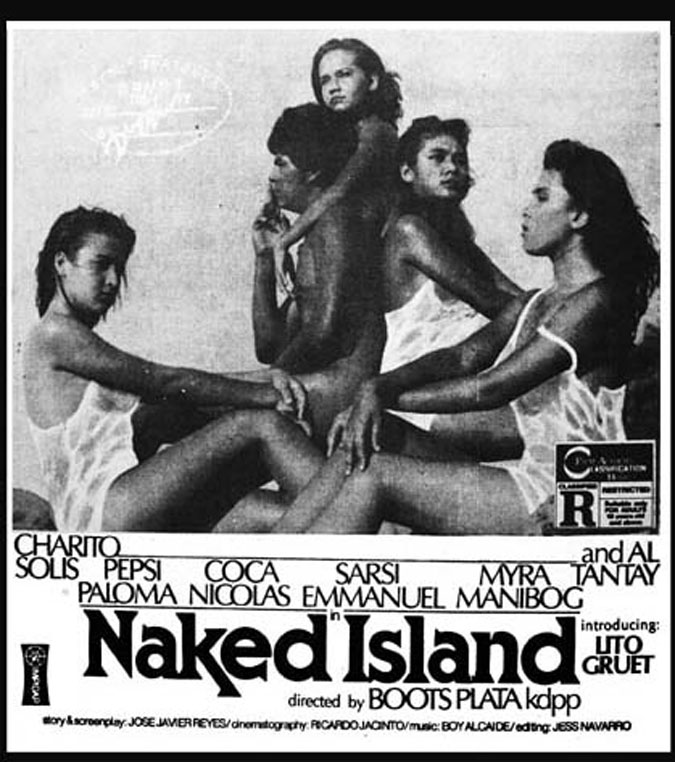 Behind the rise of the controversial foursome was the optometrist-turned-talent manager, Rey dela Cruz.
To his credit, the discoverer from Cagayan had great marketing acumen, cleverly packaging his talents around a single theme with playful screen names to boot
His gimmicks to promote his talents made him famous as well.
Rey, taking a page out of his Softdrink Beauties playbook, was also the brains behind the Hard Drink Beauties composed of starlets Remy Martin, Vodka Zobel, Brandy Ayala, and Chivas Regal.
Known for being blunt and too candid for his own good, Rey found it baffling that he turned off some people.
He told writer Joel David in a 1986 interview for New Day, "I don't understand why people take my controversial status against me.
"I provide a living for my discoveries, I give the masa the entertainment they want, and I make a living in the process—ano'ng masama dun?"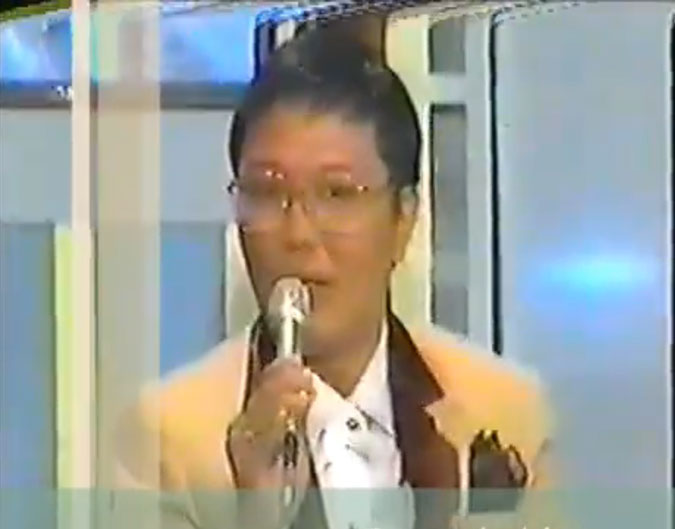 Rey dela Cruz
LIVE TV SPAT
If the face-off of Divina and Rey on television was rooted in some deep-seated conflict between them was never made clear.
According to Janice in an exchange with PEP.ph (Philippine Entertainment Portal) via Facebook Messenger, "Okey naman sila bago mag-start 'yong show."
The actress, one of the hosts of Rumors, Facts and Humor, said, "Hindi ko alam ang dahilan bakit nag-away silang dalawa."
The 53-minute footage of the episode that streams on YouTube does not show either how their spat all started.
A footage captures the heated exchange between Divina and Rey as it unfolded live on television. Here's an excerpt of the audio:
Divina: "Rey 'wag kang magagalit sa akin, pero ako bilang artista, ayokong matawag yung mga alaga mo bilang artista."
Rey: "Well, Divina, I don't know… salamat. Ah, ikaw, artista ka ba?"
Divina: "May award ako, at wala akong panahon, Rey, na makipagtarayan. Iyon ay sarili kong opinyon. You're not building a star, you're building a bomba star for Betamax, my goodness! And don't question my credibility being an actress."
Rey: "San ka ba nanggaling?"
The surviving footage stops at the point when Divina knocked Rey's head with a microphone.
Janice recalled to PEP.ph, "Nagulat ang lahat. Ako naman, 'Anong nangyari?' sabi ko.
"Tumayo na ako sa upuan ko. Si Rey, walang imik. Si Tita Divina naman nilayo na namin."
Rey reportedly threatened to sue Divina following the assault, but he never did.
The casualty of the Rey-Divina incident, however, was Rumors, Facts and Humor.
The show, a joint production of Regal Entertainment and ABS-CBN, was launched to compete against GMA-7's See-True hosted by The Queen of Intrigues, Inday Badiday.
Rumors, Facts and Humor was ABS-CBN's earliest attempt to do a showbiz talk show program.
The Kapamilya network at the time had just resumed broadcasting under its real owners, Eugenio Lopez Sr. and Fernando Lopez, and was raring to get back into the game.
Sadly looking back, Janice said about the demise of the show, "Akala namin wala lang yun.
"Hindi naman namin alam na may mangyayaring pukpukan. Hindi na kami nakabalik sa ere."
ABS-CBN was forced to shut down its operations from 1972 to 1986 following the orders of dictator and then President Ferdinand Marcos.
ABS-CBN officially returned on September 14, 1986.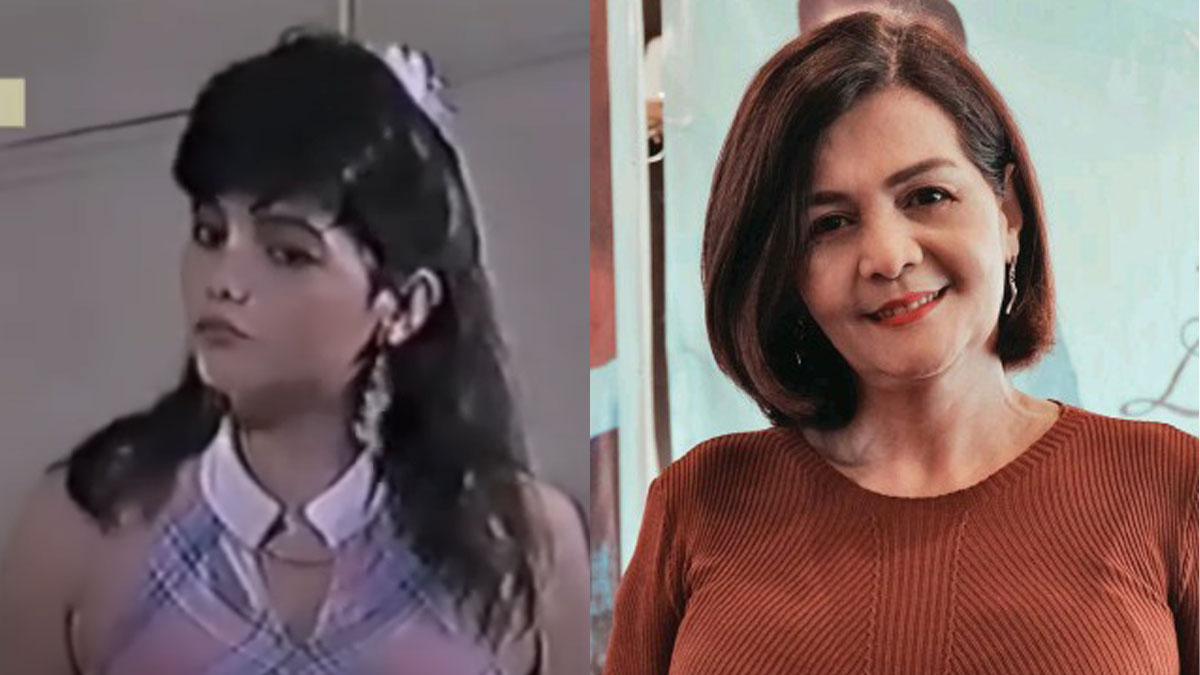 Janice Jurado
It is not known whether Divina and Rey had the chance to patch things up in the succeeding years.
Divina remains active in showbiz today, appearing in TV shows and series that are mostly produced by GMA-7.
Rey, unfortunately, was attacked by an unknown assailant in his optical shop in Quiapo, Manila. He died from gunshot wounds in 1999, a crime that remains unsolved to this day.
Isa ka bang showbiz fan na laging updated at naghahanap ng latest chika? Share what you know. Join here! https://bit.ly/PEPChika