KC Concepcion and Aly Borromeo have remained on good terms after their breakup months ago.
This can be seen in their friendly chit-chat online.
On Tuesday, May 29, Ali posted on Instagram a photo of him enjoying the beach in Siargao.
KC wrote on IG's comments section: "Nice Al! Positive vibes, positive life!"
The former Azkals football team captain responded, "@itskcconcepcion I learned from the best!"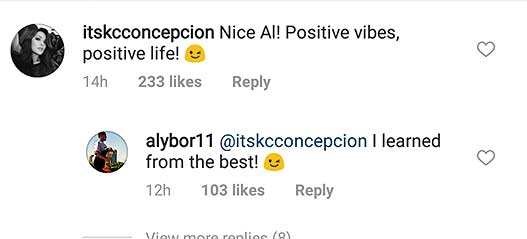 Their exchange of messages was met by positive feedback from the supporters of their past relationship.
Their supporters made comments about giving their love a second chance.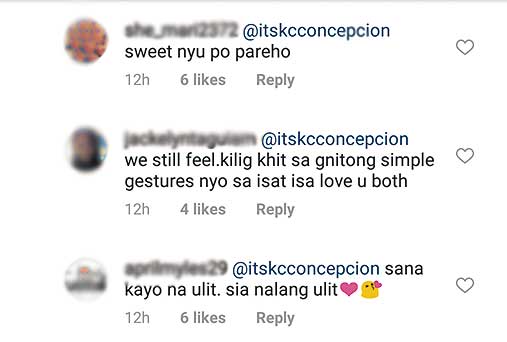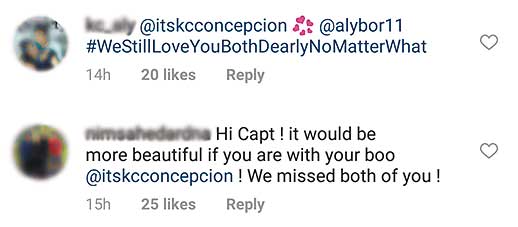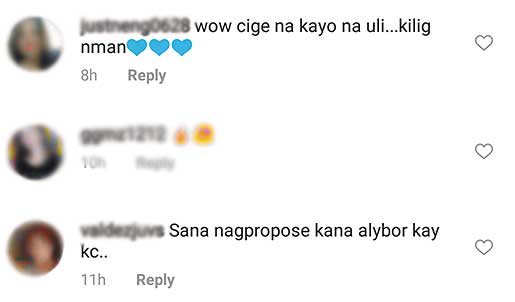 The former couple opened up about their breakup last March.
KC and Aly started dating in 2016.