Maureen Wroblewitz's silent demeanor belies her inner strength.
This inner strength is evident in the ventures she undertakes.
When Maureen joined Asia's Next Top Model Cycle 5 in 2017, she was new to the modeling industry.
Although she was intimidated by her fellow candidates, she didn't let their verbal insults get to her. She maintained her focus and did her best in every challenge, until she was eventually declared the grand winner of the modeling competition.
This made her the first Filipina to bag the title of Asia's Next Top Model.
Most recently, Maureen ventured into the beauty pageant industry by representing Pangasinan in the Miss Universe Philippines 2021 pageant.
Whoever wins the national pageant will be the representative of the country in the Miss Universe 2021 pageant that will be held in Israel this coming December 2021.
Despite this being her first foray into pageantry, she is currently one of the fan favorites and is consistently one of the leading candidates in the elimination challenges.
However, she is up against equally popular candidates, such as actress Kisses Delavin, TikTok star Ayn Bernos, and beauty queen veterans Leren Mae Bautista and Katrina Dimaranan.
Maureen credits her parents for her inner strength.
"I got my sense of ambition and being tough from my parents. Same as my mom, I am not the type who likes talking about herself, but I do know how to stand up to a challenge," she said in a 2017 interview with Spotted Magazine.
Just like a steel magnolia, Maureen embodies femininity with clandestine courage.
BIOGRAPHY
Maureen Christa Pojas Wroblewitz was born on June 22, 1998 in Riyadh, Saudi Arabia.
The 23-year-old stunner stands 5'6" tall.
She is the third of four daughters of a Filipino mother, Mariefe Pojas Wroblewitz and German father, Matt Wroblewitz.
She and her family lived in Riyadh from the time she was born until 2010, when Maureen turned 12 years old.
After her mom died of cancer in 2009, the family relocated to Germany the following year.
Moving from Saudi to Germany was a huge adjustment for her.
Being in a new country, Maureen felt alienated.
She had to endure this struggle for the next six years.
"It was hard for me to fit in. I felt different and there were people who couldn't understand where I was coming from," she said of her transfer to Germany.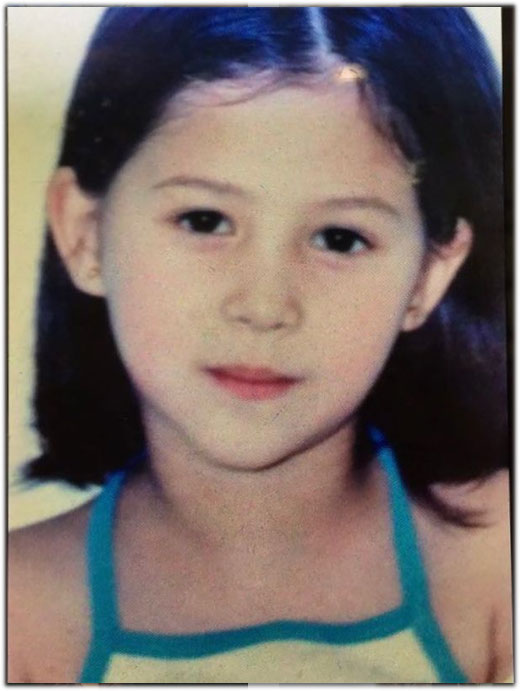 After graduating high school in 2016, she moved to the Philippines to pursue her dream of becoming a model.
MOVING TO THE PHILIPPINES
When she was still living in Germany, then 15-year-old Maureen was scouted via social media to become a model.
But she did not pursue modeling seriously until she turned 18.
"I wanted to model since I was 13. So, when I got scouted on Instagram, I considered it, of course, but only started modeling after I graduated from high school," she was quoted as saying on Spotted Magazine.
Her move to the Philippines appeared to be a good decision, professionally and personally.
She said, "So, the Philippines is really where I always felt at home and being a family person, I love being here."
BECOMING ASIA'S NEXT TOP MODEL
As she was pursuing her ambition to become a model, her supportive family in the Philippines prodded her to join Asia's Next Top Model (AsNTM) Cycle 5 which was shot in Malaysia and Singapore.
Not only was Maureen just starting out in the modeling industry, she was also struggling with insecurities as a teenager, such as her height.
But she decided to join the international competition, taking it as a challenge and an opportunity to gain more experience.
Being in the competition was not easy for her because her fellow contenders, who were older and more experienced models, would point out her shortcomings.
Some of them would call Maureen "just a pretty face." Others wondered why she was in the competition, as she was the youngest and shortest contestant.
But challenge after challenge, Maureen emerged as one of the top contenders.
"Being a model without much experience gives you more room to learn. I'm a sponge soaking up everything, and I apply what I learn in the next photo shoots," she said in an interview with Inquirer in 2017.
"I'm new to everything, so I just do what the judges and mentors say."
She was intent in proving her contenders wrong, who saw her as a pushover.
On June 28, 2017, Maureen was declared AsNTM Cycle 5 grand winner and the first-ever Filipina to win the title.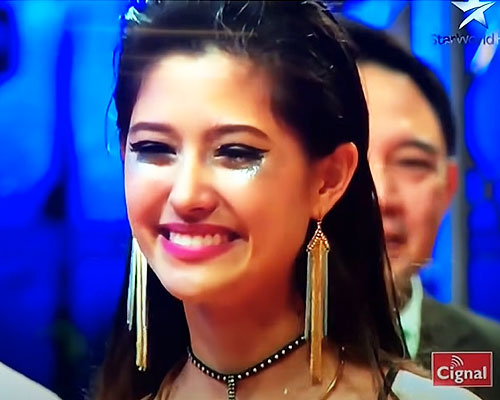 Maureen won a new car, landed a cover and fashion spread in a glossy magazine in Singapore, and a contract with a model management arm in London.
More importantly, she earned the respect and recognition of the other contenders.
CO-hosting EAT BULAGA!
After her win, everyone became curious about the 19-year-old model who came out of nowhere and contributed to the Philippines' laurels in the international scene.
But the clamor did not last very long, as the modeling industry in the Philippines doesn't quite bring the same level of stardom as showbiz.
In September 2018, she took on a new challenge and joined Eat Bulaga!, the country's longest running noontime show aired on GMA-7.
The shy model used the show as her training ground in hosting and public speaking.
But after less than a year, Maureen left the noontime show.
In July 2019, Maureen confirmed in an Instagram post that she left Eat Bulaga!, and dispelled the rumors that she was allegedly axed from the show.
She said in her post (published as is): "I know a lot of you have been asking me about Eat Bulaga and I'm sorry to say that I'm not with them anymore. No hard feelings tho!
"I'm so grateful for my experience there. They've accepted me into their family and made me feel really loved. I've learned a lot of things about my myself and I'm so thankful for that.
"I'm missing my EB family a lot but we all agreed on me taking this path that I'm taking now.
"I really gotta focus and commit to them so please continue supporting me on my journey and stay tuned for my next projects."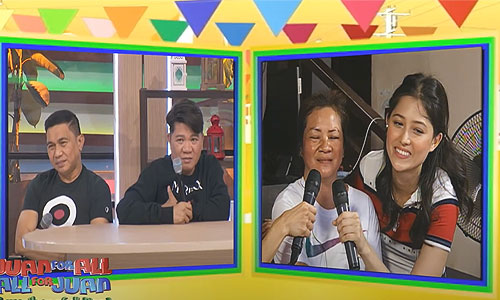 In a radio interview in May 2020, Maureen revealed that she joined the noontime show because hosting was not her comfort zone.
However, she eventually realized that while she enjoyed her short-lived hosting stint, it was not really her cup of tea.
So Maureen decided to leave and pursue another path: acting.
STAR MAGIC AND ACTING
On June 19, 2021, Maureen was one of the 40 plus celebrities who signed up with Star Magic, ABS-CBN's talent-management arm.
It was also during the presentation of the Star Magic talents that she was introduced as Mau Wrob, apparently going for a screen name that is easier to remember.
However, the press and media would still identify her as Maureen Wroblewitz.
Maureen's debut movie, Runaway, will be shown via a local streaming platform on September 3.
She top-bills the movie together with ABS-CBN actor Kit Thompson.
BEAUTY PAGEANT VENTURE
On July 19, 2021, Maureen was announced as one of the Top 100 candidates of Miss Universe Philippines 2021, which will hold its grand coronation night in September.
Prior to the announcement of the candidates, there had been rumors making rounds that Maureen was venturing into the pageant industry.
It seemed like she trained with a well-known pageant camp, but kept it under the radar.
A photo of Maureen with an aspiring beauty queen at a pageant audition also circulated online a few days before Maureen spoke to the press.
In a virtual press conference last June 21, just a couple of days after signing with Star Magic, Maureen was asked if she would be joining the Miss Universe Philippines 2021 pageant.
When Maureen answered, she seemed to beat around the bush as she neither confirmed nor denied the rumor.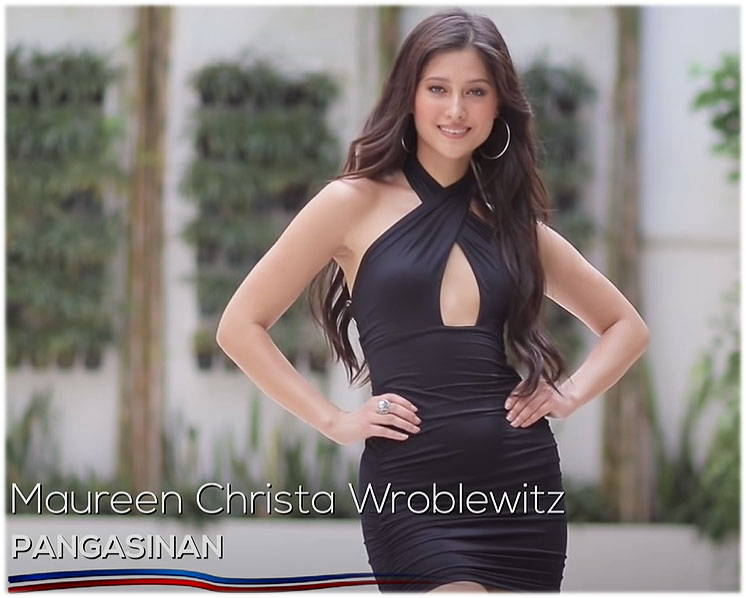 She said, "Not so sure yet, because this is the year I've heard that you have the least preparation time.
"And I really wanna be ready if I do join."
After the announcement of Miss Universe Philippines 2021 candidates, Maureen took to Instagram and apologized for her "white lies," but clarified that she did directly address the question that she was joining the pageant.
At this writing, the candidates have been trimmed down to Top 75 after a series of challenges.
The remaining candidates continue to face more challenges, until only 30 candidates are left. These will be chosen via online voting.
Maureen continues to be one of the top fan favorites.
RELATIONSHIP WITH JK LABAJO
Maureen is in a relationship with singer JK Labajo, who first made a name for himself after being a grand finalist in the first-ever edition of The Voice Kids (Philippines) in 2014.
Rumors that the two were a couple started circulating as early as 2017.
But it was only in August 2019 that the two confirmed their relationship.
Since then, they never hid their relationship, which they continue to display through their Instagram accounts.
SOCIAL-MEDIA ACCOUNTS
Currently, Maureen has 1.3 million followers on Instagram and 932,000 followers on Facebook.
She also has 192,000 followers on Twitter and 164,000 YouTube subscribers.