In a span of a few months, the love team of KD Estrada and Alexa Ilacad has established a solid fan base.
KDLex was technically born inside the Bahay ni Kuya, as KD and Alexa were both housemates of Pinoy Big Brother (PBB): Kumunity Season 10 Celebrity Edition.
Interestingly, he was identified with another housemate Anji Salvacion, while she was linked to Eian Rances.
But it helped that they have been friends even before entering Bahay ni Kuya, so the two have become each other's confidantes.
They are relatively new as a love team, but their chemistry has earned a following, consistently landing on the list of Twitter's trending topics.
What makes KD and Alexa nakakakilig together? Here are some of their sweet moments.
Alexa was there for KD when he needed a friend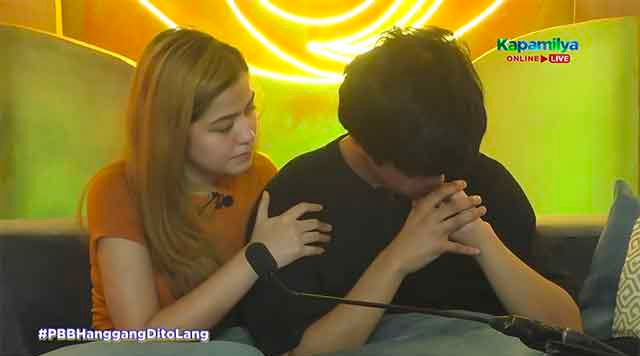 During their time inside the PBB house, KD went through a tough time with co-housemate Anji, with whom he had a close relationship even before PBB.
The premise: KD was trying to win Anji back, but, the latter did not want to give him false hope because it might further aggravate his anxiety.
Anji then told KD that "there will never be a chance" for them.
Afterwards, KD went to the confession room and asked Kuya if Alexa could join them.
Upon entering the room, Alexa immediately hugged a crying KD to comfort him.
She told him, "Let's not let this affect you getting better, okay?
"Ilabas na natin si Anji sa buhay mo. Let's focus on you and only you, okay?
"I know this sucks, I know this hurts more than anything in the world right now but it will make you stronger.
"It will equip you for the next special someone in your life."
Those comforting words showed just how much Alexa cared for KD, and how KD trusted Alexa.
Outside PBB, the two have grown even closer. In fact, Alexa described their relationship as one that has reached the level of "soulmates."
"With KD, our relationship has grown into soulmates. We realized that we are each other's soulmates. Sobrang close kami.
"Kung paano kami sa loob ng bahay, ganun din kami dito sa labas.
"But course, since there's no more restrictions already, no more lapels, we're more free to be be our clingy selves.
"And we're able to support each other even more here, dito sa outside world.
"We're just happy to be in the presence of one another.
"And our families are really close now. We're even closer.
"It's really nice coz we found a new home in [each other]."
ThEY LOOK CUTE TOGETHER!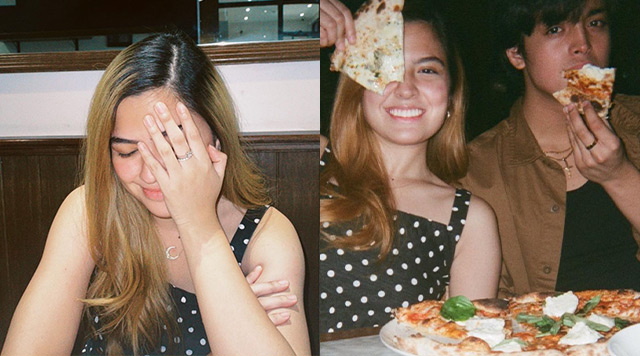 When PBB ended, Alexa and KD's closeness became even more evident on social media, just look at their photos, which were obviously taken to indice kilig.
One post showed the two of them meeting in front of the PBB house; another was a photo of them eating pizza.
And the captions were short but sweet.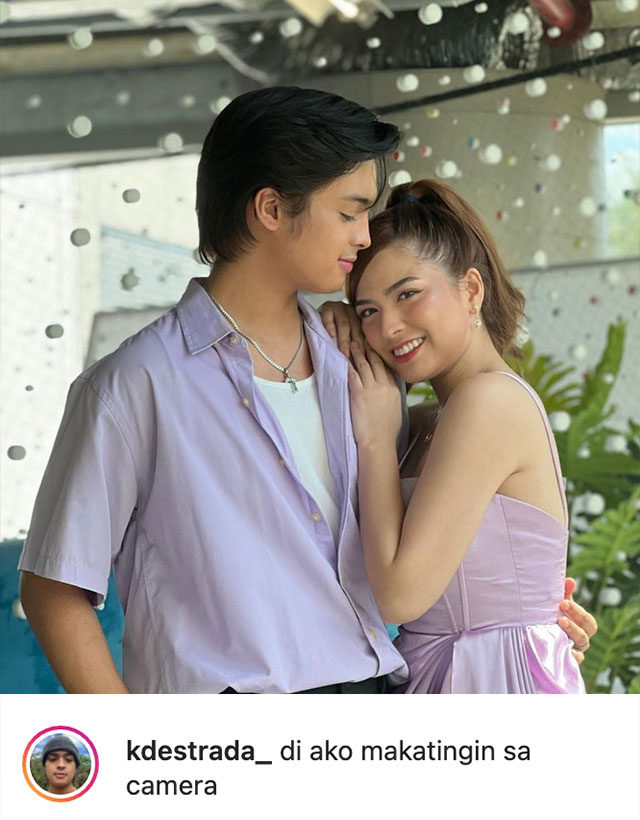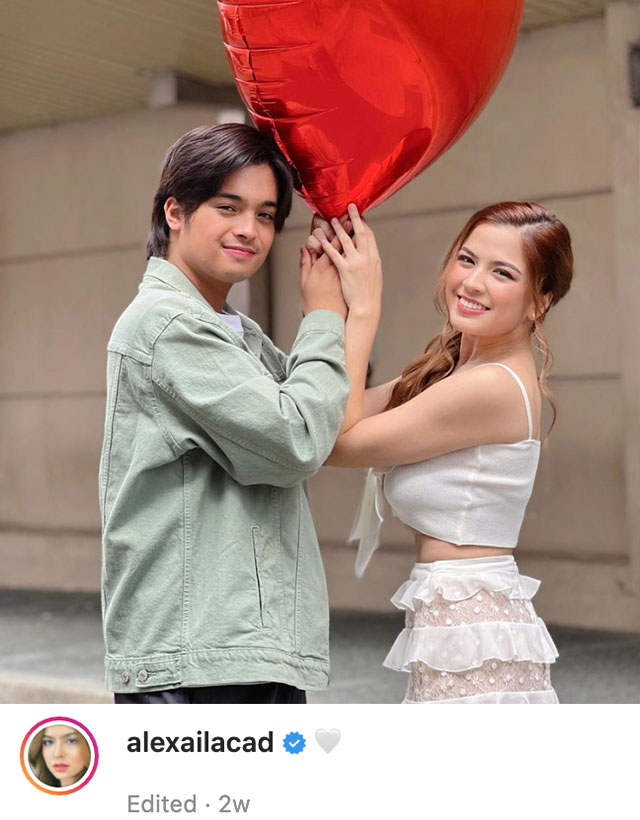 Here's a backstage snap from their time together on the noontime show ASAP Natin 'To.
(L-R) Kyle Echarri, Alexa Ilacad, KD Estrada, and Darren Espanto (seated)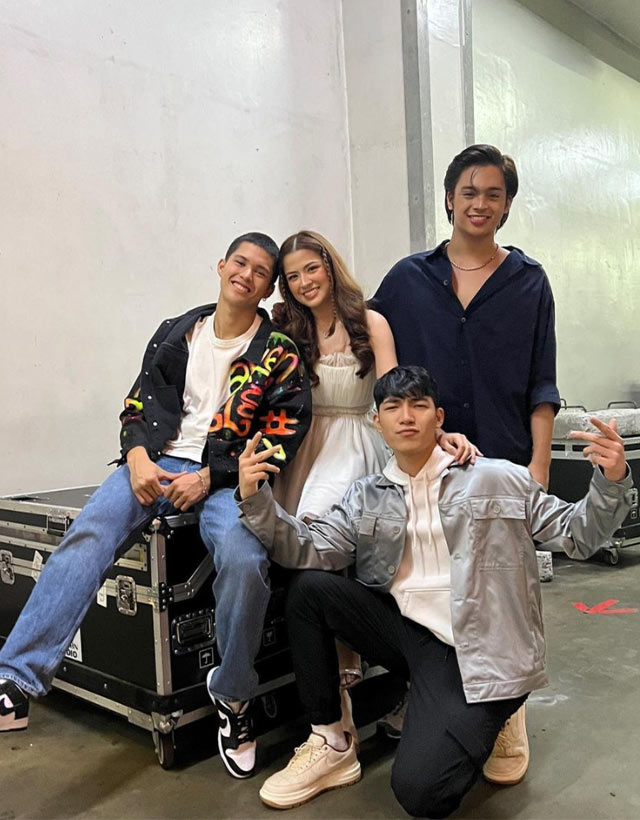 They BOTH LOVE music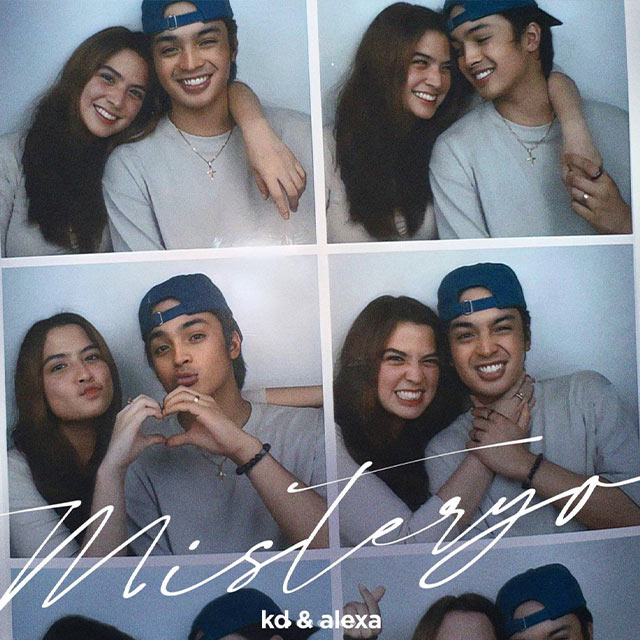 Have you heard them sing?

Their very first duet was titled "Misteryo," which was co-written by Alexa. It currently has more than 130,000 streams on Spotify.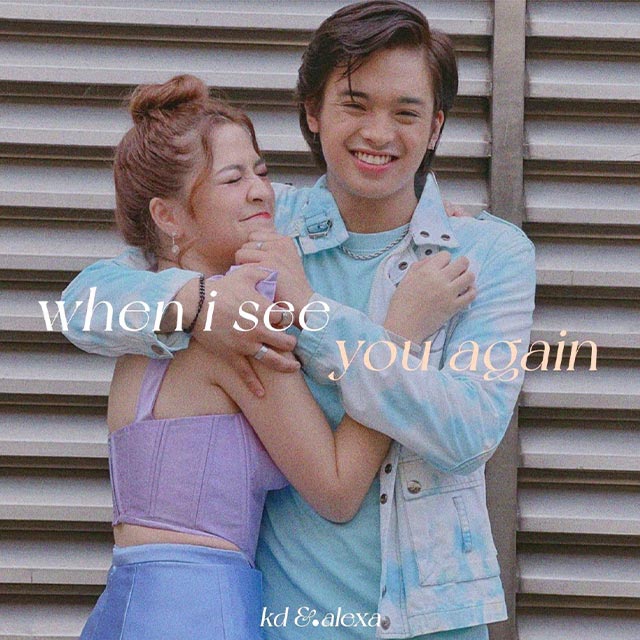 Their second duet was titled "When I See You Again," which was co-written by both Alexa and KD, has more than 120,000 streams on the same platform.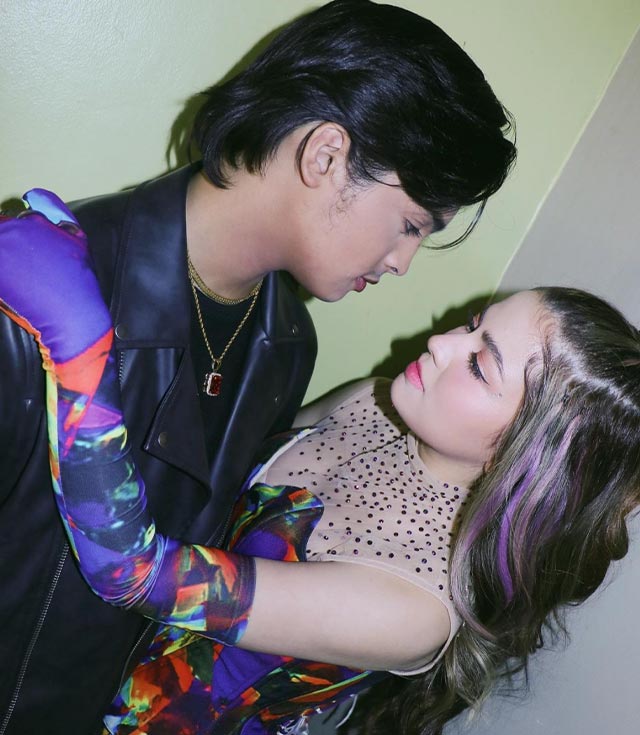 On February 26, KDLex had their very first FanCon titled Closer. Prior to the concert, Alexa described Closer as something "raw".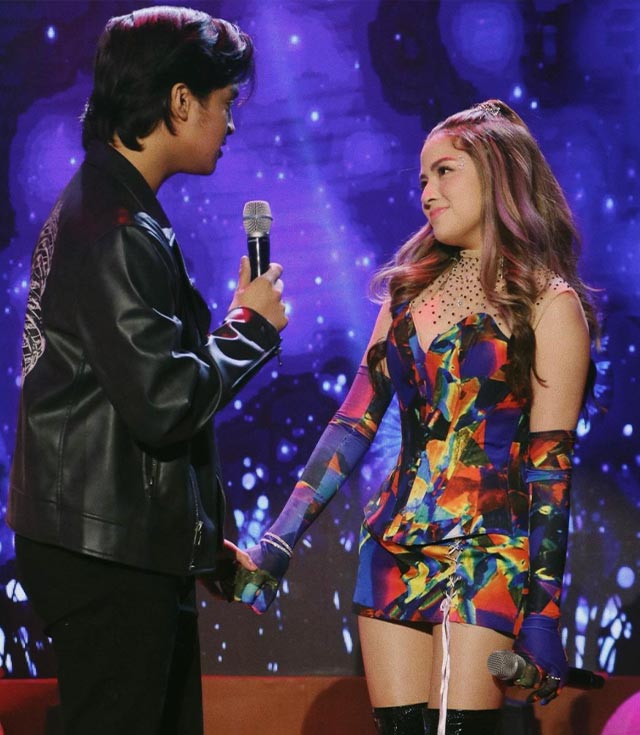 "We will be singing songs we made inside the PBB house, songs we know our 'sweethearts' love so much," she said.
"We want our concert to be as raw as possible because people learned to love us through a reality show where they saw who we really are. We want to continue that and make the show super comfortable, laid-back, like a really cool acoustic session," she added.
During the concert, which coincided with Alexa's birthday, KD surprised her with a gift. It was a white gold heart pendant, which, according to KD, represents their love team, KDLex.
"I want to give it to you because we have a concert… Since it's a heart, it's like I am giving you my heart," he said.
KD's birthday message to Alexa was: "I'm so proud of you, all your achievements. I know you'll go really far and I want to reassure you that you are beautiful, talented, and never doubt yourself about that. I'll always be there to tell you that."
To date, the two are set to star in their first teleserye together titled More Than Words, produced by Dreamscape and ABS-CBN.
KDLex fan or not, there is no denying the chemistry between these two!