GMA-7 is set to launch a new season of its reality-based artista search, StarStruck.
Auditions have already started for its seventh season, which is set to air sometime this 2019.
The contest, which began in 2003, has produced some of the biggest names in showbiz.
Through this show, GMA-7 gave each contestant a chance to showcase their talents.
Some decided to leave showbiz, while others decided to explore career opportunities in rival networks.
However, 18 StarStruck graduates have remained loyal to their mother station.
PEP.ph (Philippine Entertainment Portal) lists down these StarStruck graduates who certified their loyalty to GMA-7.
The list does not include the finalists of StarStruck 6, since they only started their showbiz careers in 2015.
Season One (October 2003 to February 2004)
JENNYLYN MERCADO - STARSTRUCK BATCH 1
Jennylyn Mercado was hailed as StarStruck's first Ultimate Female Survivor during the final judgment of the show's first season in February 2004.
In her early projects after winning StarStruck, she was paired with Ultimate Male Survivor, Mark Herras. Some of their major projects were: Forever In My Heart (2004), Encantadia (2005), and I Luv NY (2006).
In late 2006, Jennylyn did her first teleserye without Mark: the afternoon series Now and Forever: Dangal. It was her first teleserye with her current boyfriend, Dennis Trillo.
In 2007, it was reported that Jennylyn almost transferred to ABS-CBN. Rumors back then said that she was not content with the projects given to her by her home network.
However, her former management, GMA Artist Center, renewed her contract.
Years later, she left GMA Artist Center, but remained a Kapuso artist.
In 2015, the Kapuso network gave her the title, "The Ultimate Star."
The following year, Jennylyn got the chance to work with ABS-CBN by doing the Star Cinema movie, Just The 3 of Us. However, this did not mean that she would transfer to the Kapamilya Network.
Jennylyn is now preparing for a prime-time series titled Love You Two, where she will be paired with Gabby Concepcion. She will also top-bill another Star Cinema movie this year.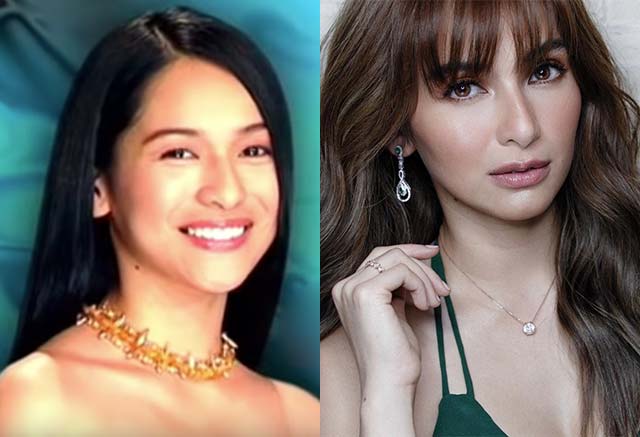 MARK HERRAS -
STARSTRUCK
BATCH 1
Mark Herras was StarStruck's first Ultimate Male Survivor. He and his female counterpart, Jennylyn Mercado, were paired together in several projects.
Known for his dance moves, Mark was dubbed as GMA-7's "Bad Boy of the Dance Floor."
When he and Jennylyn moved on to separate projects, Mark concentrated on doing character roles.
During his contract renewal with GMA-7 in 2016, Mark certified his loyalty to the Kapuso network.
He said back then, "After all these years, siyempre ang loyalty ko, nasa GMA pa rin. Hindi naman po magbabago yun dahil utang na loob ko po sa kanila lahat ng mayroon ako today. Dito ako nagsimula, and I'm hoping na dito din ako talaga tatagal habambuhay. Never ako nagkaroon ng plano na umalis ng GMA."
Mark just renewed his contract last year.
He is one of the lead stars in the upcoming drama series, Stolen, starring Max Collins, Sophie Albert, and Jason Abalos.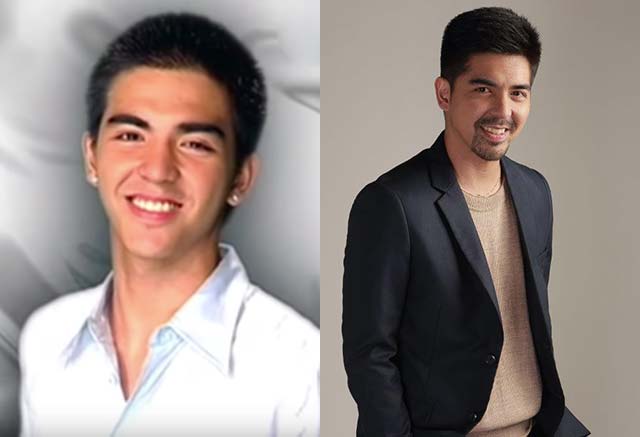 YASMIEN KURDI -
STARSTRUCK
BATCH 1
Yasmien Kurdi was hailed as the First Princess of StarStruck 1, or the runner-up to the Female Ultimate Survivor.
Known for her dramatic prowess, Yasmien was usually assigned to do important roles in teleseryes, like in Now and Forever: Tinig (2006) and Bakekang (2006).
In 2007, Yasmien got her big break via Sine Novela: Pati Ba Pintig ng Puso? She was assigned to play the character originally brought to life by Sharon Cuneta.
Because of the show's high ratings, Yasmien was crowned as the network's Afternoon Drama Princess. She also continued doing more Sine Novela installments.
In 2012, Yasmien took a hiatus from showbiz after she got married and decided to finish her studies. She was able to make a comeback in 2013. The Kapuso Network continued to give her more TV assignments where she got top billing.
Currently, Yasmien is preparing for her upcoming afternoon drama series titled Hiram na Anak.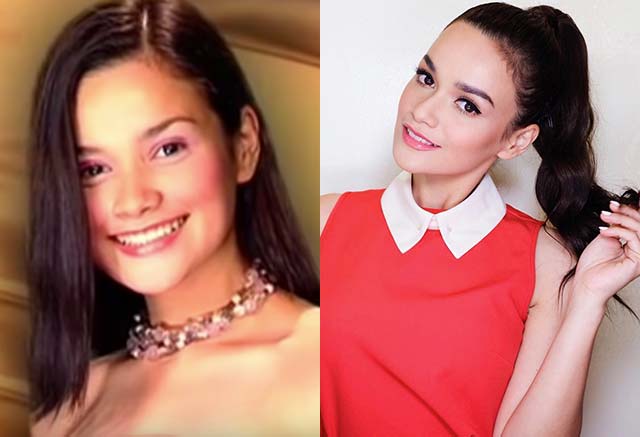 KATRINA HALILI -
STARSTRUCK
BATCH 1
Katrina Halili was the seventh avenger of StarStruck season one.
Despite being eliminated in the competition, the Kapuso Network saw Katrina's potential as a kontrabida and as a sexy actress. She was tapped to play the villain to Angel Locsin's characters in Darna (2005) and Majika (2006).
In 2007, Katrina got her biggest kontrabida role via GMA-7's adaptation of MariMar. Katrina played Angelika Santibanez, the main villain to Marian Rivera, who in turn played the title role.
In 2008, the Kapuso Network gave Katrina a lead role for the first time. Back then, she top-billed the afternoon series, Sine Novela: Magdusa Ka.
In 2011, Katrina expressed her uncertainty for her career in the Kapuso Network, after three months of not having a regular show. She eventually admitted that received an offer to transfer to TV5.
In the end, Katrina remained a loyal Kapuso.
She was quoted as saying in a 2016 interview, "Hindi naman nila ako pinabayaan kahit ano ang nangyari sa akin. So, magiging loyal po ako hangga't bibigyan nila ako ng trabaho."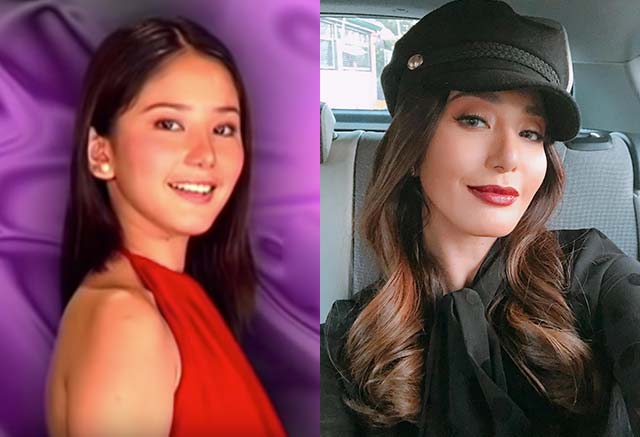 SHEENA HALILI -
STARSTRUCK
BATCH 1
Sheena Halili was the fifth avenger of StarStruck season one.
Even though she didn't win the contest, GMA-7 tapped Sheena to play important roles in teleseryes, often being the best friend of the lead character.
For this reason, GMA-7's gave her the title: Pambansang Best Friend.
She got a chance to play a lead role in the 2013 early prime-time drama series, Binoy Henyo.
Sheena will be seen in Jennylyn Mercado's upcoming drama series, Love You Two.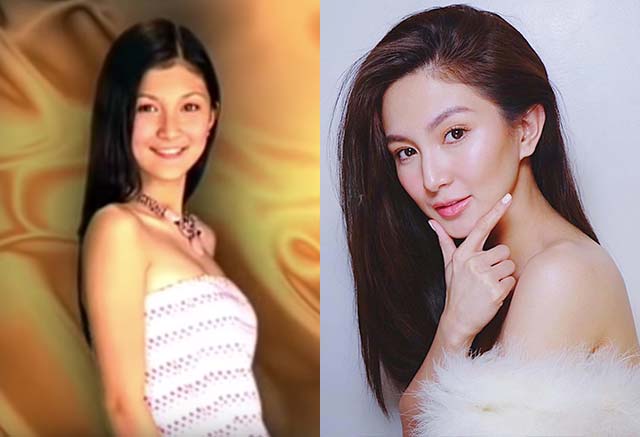 DION IGNACIO -
STARSTRUCK
BATCH 1
Dion Ignacio was the last male avenger of StarStruck season one.
The Kapuso Network gave him TV projects, including Joyride (2004).
In 2008, after playing a string of supporting roles, GMA-7 assigned him to be the leading man to Yasmien Kurdi in the remake of Saan Darating Ang Umaga?
Dion was then tapped to play third wheel and kontrabida roles in his succeeding TV shows.
This 2019, Dion will play a lead role in the upcoming drama series, Hiram na Anak, which reunites him with Yasmien.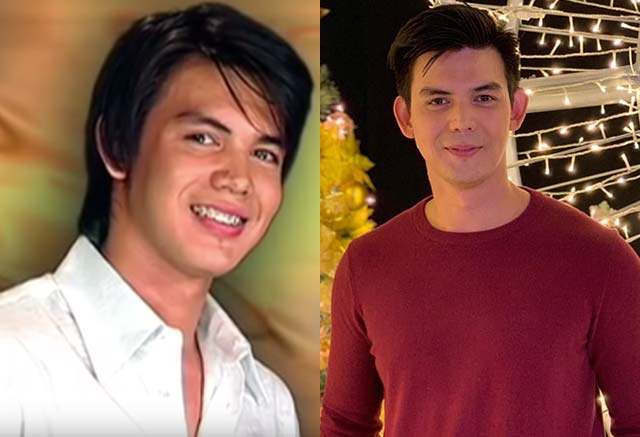 Season Two (October 2004 to February 2005)
MIKE TAN -
STARSTRUCK
BATCH 2
Mike Tan is the Ultimate Male Survivor of StarStruck season two.
As the season's grand male winner, GMA-7 immediately gave Mike projects, including the leading man role in the 2005 afternoon drama, Now and Forever: Mukha, together with his other StarStruck batchmates: Ryza Cenon, LJ Reyes, and CJ Muere.
After that show, however, Mike was tapped to play supporting roles.
In 2011, the Kapuso Network gave him a big break by choosing him as the leading man of Carla Abellana in the afternoon series, Kung Aagawin Mo Ang Langit.
This was followed by more drama shows where he played the male lead.
This 2019, Mike is set to appear in the prime-time series, Kara Mia, where he is cast as a playful engkanto.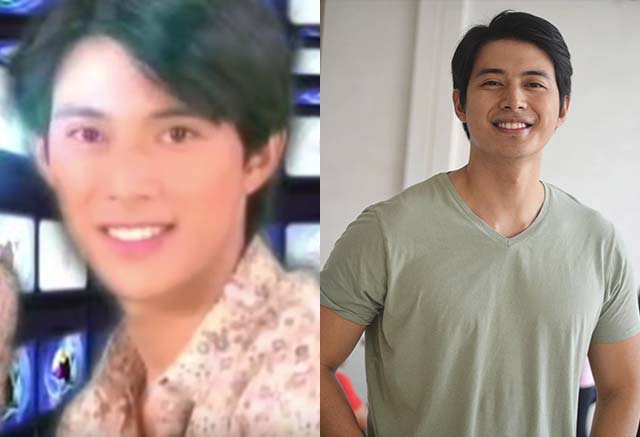 LJ REYES -
STARSTRUCK
BATCH 2
LJ Reyes is the First Princess of StarStruck season two. She was the runner-up of Ultimate Female Survivor, Ryza Cenon.
LJ was groomed to be one of GMA-7's character actresses, as she was assigned to do supporting and kontrabida roles in her teleseryes.
Her last project was the prime-time series, The Cure, aired from April to July 2018. She is currently on a break after giving birth.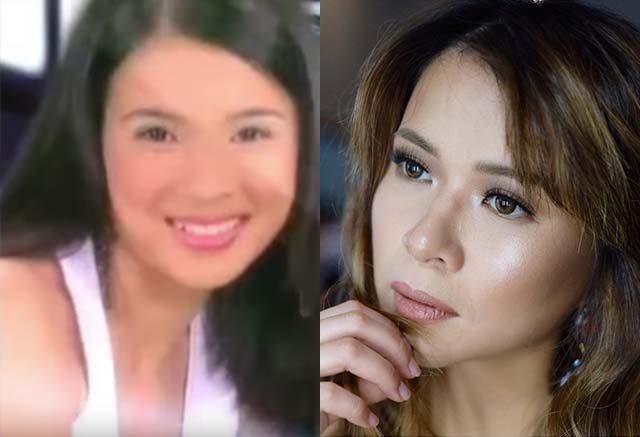 Season Three: The Nationwide Invasion (December 2005 to March 2006)
JACKIE RICE -
STARSTRUCK
BATCH 3
Jackie Rice was hailed as the Ultimate Female Survivor of StarStruck: The Nationwide Invasion.
She was immediately given the role of Armea in the third book of Encantadia.
In 2006, while doing another series, Fantastikids, Jackie was suspended by GMA-7 for being "pasaway," causing her to be booted out of the show.
The Network lifted the suspension after six weeks, and Jackie was given another chance to show her acting prowess via various teleseryes.
In 2011, Jackie received her biggest break on TV when she was assigned to top-bill the afternoon series, Sisid. This was followed by more afternoon dramas where she played the lead.
To date, Jackie is being groomed as a kontrabida, especially after receiving good feedback from her performance in Hindi Ko Kayang Iwan Ka.
Jackie is part of the prime-time series, TODA One I Love.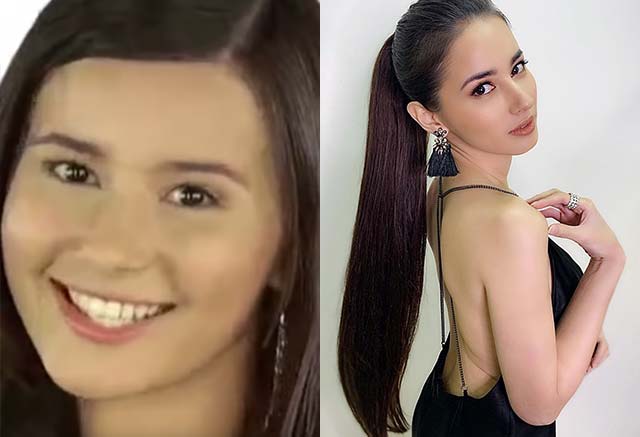 VANESS DEL MORAL -
STARSTRUCK
BATCH 3
Vaness del Moral was the second avenger of StarStruck: The Nationwide Invasion.
She was booted out early in the competition, but Vaness remained active in showbiz.
In her early years in doing projects, she was assigned to play supporting roles as the best friend of the bida or the sidekick of the kontrabida in teleseryes.
In 2010, GMA-7 tapped her to be the kontrabida to Carla Abellana in the afternoon series, Sine Novela: Basahang Ginto.
This was followed by more kontrabida roles for Vaness.
She is currently part of the prime-time series, Onanay.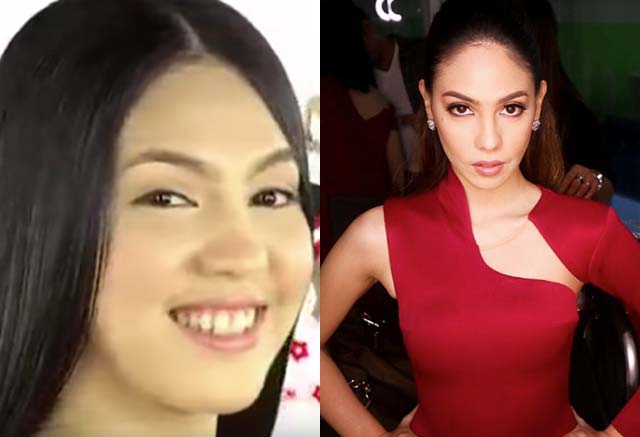 Season Four: The Next Level
KRIS BERNAL -
STARSTRUCK
BATCH 4
Kris Bernal won the Ultimate Love Team title with Mart Escudero in the fourth season of StarStruck.
However, Kris gained popularity for her love team with Aljur Abrenica, after they top-billed top-rating shows together.
In 2010, Kris went solo for her afternoon drama series, Koreana. The series earned high ratings, causing her to get more shows.
In 2016, Kris had plans of transferring to ABS-CBN and she even talked to other managers. However, she shelved her plans and renewed her contract with GMA-7.
Kris currently top-bills the afternoon series, Asawa Ko, Karibal Ko.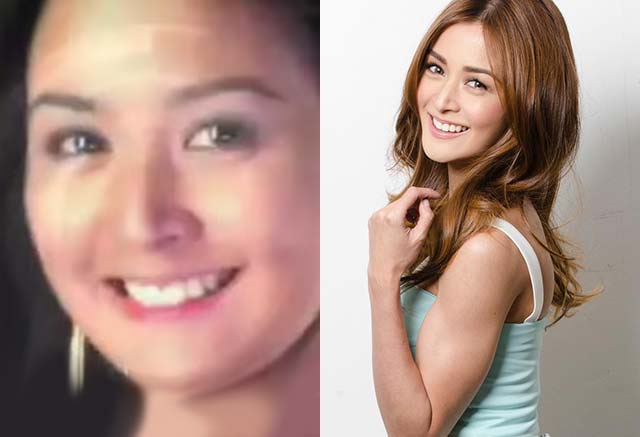 RICH ASUNCION -
STARSTRUCK
BATCH 4
Rich Asuncion placed as the First Princess of StarStruck: The Next Level.
After her stint in the reality show, GMA-7 assigned Rich to do supporting roles in teleseryes.
Her last TV series was the afternoon drama, Ika-6 Na Utos, where she played the best friend of Sunshine Dizon.
Rich is currently on leave from showbiz because she just gave birth to her daughter, Bela.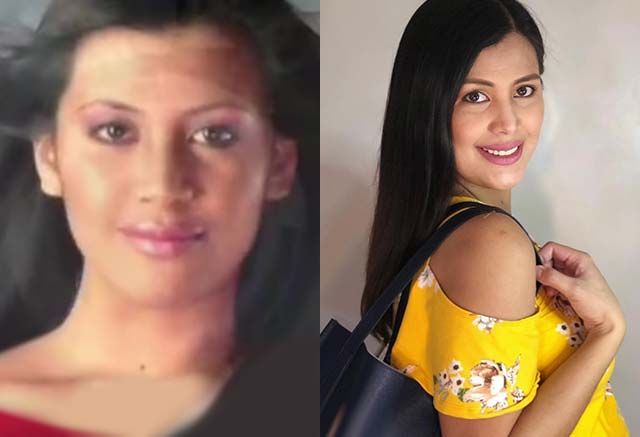 CHARIZ SOLOMON -
STARSTRUCK
BATCH 4
Chariz Solomon was a finalist of StarStruck: The Next Level, but she failed to join the Final 14.
Still, GMA-7 added her to its roster of talents.
While she was able to do serious roles in TV shows, such as Unforgettable (2013), Chariz carved a niche for herself as a comedienne.
She is still part of the nine-year-old situational comedy series, Pepito Manaloto.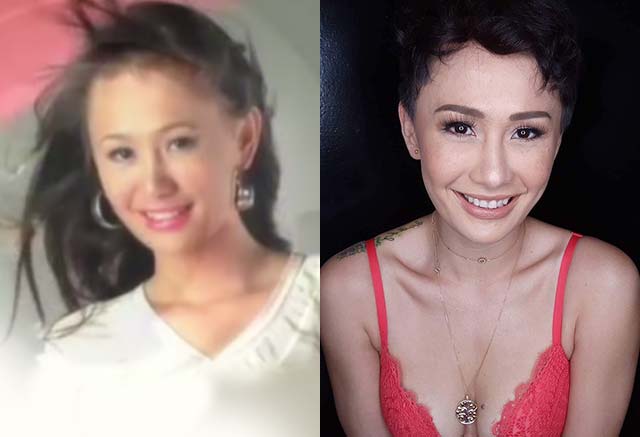 Season 5
ROCCO NACINO -
STARSTRUCK
BATCH 5
Rocco Nacino placed as Second Prince in StarStruck V.
Even though he did not win the competition, Rocco was the first to get acting experience through the 2010 drama series Gumapang Ka Sa Lusak.
Months later, and less than a year after joining StarStruck, Rocco was immediately promoted to leading man status via the afternoon series, Koreana, as the love interest of Kris Bernal.
After the show, Rocco became the resident leading man of Lovi Poe in her TV shows. The two eventually developed a real-life romance.
Rocco also played leading man to actresses Kylie Padilla, Heart Evangelista, Sanya Lopez, and Carla Abellana.
He has also established himself as a film actor, playing roles in movies such as Bar Boys, Pedro Calungsod, and Ang Sayaw ng Dalawang Kaliwang Paa.
While waiting for his next drama project, Rocco keeps himself busy by hosting GMA News TV's The Healthy Juan.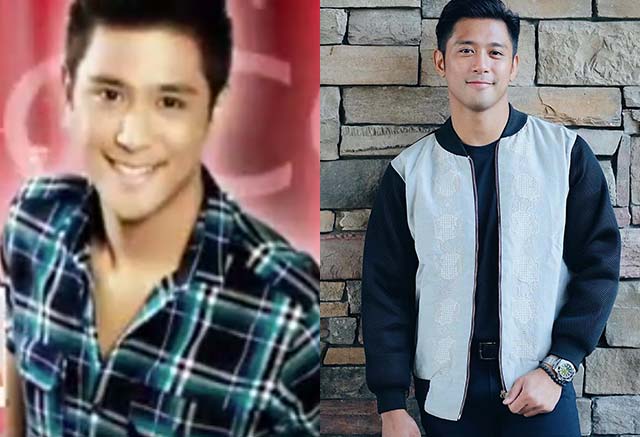 DIVA MONTELABA -
STARSTRUCK
BATCH 5
Diva Montelaba placed as the First Princess of StarStruck V.
After her stint in the contest, Diva was tapped to play supporting roles in teleseryes of GMA-7.
She became a staple in playing central characters in the Kapuso Network's drama anthologies such as Karelasyon, Tadhana, and Magpakailanman.
In Diva's last project, she had a major role in The Cure.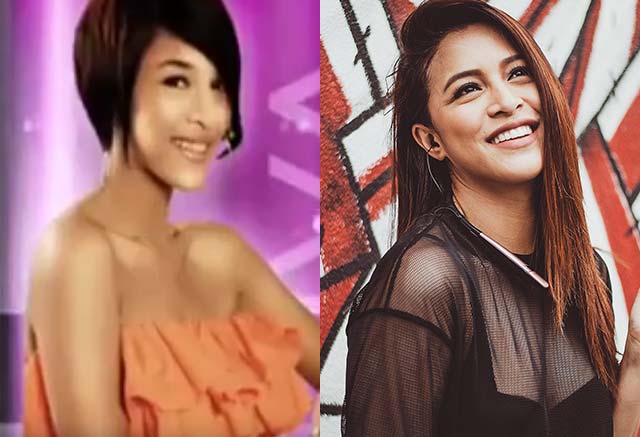 SEF CADAYONA -
STARSTRUCK
BATCH 5
Sef Cadayona was the fourth avenger of StarStruck V.
Though he was eliminated early, Sef was able to make a name for himself in the comedy department.
He was tapped to be a host of the 2010 defunct comedy program, I Laugh Sabado, in Q Channel 11.
Sef was also tapped to play funny, sidekick characters in the teleseryes he was part of.
He is currently part of the long-running comedy gag show, Bubble Gang.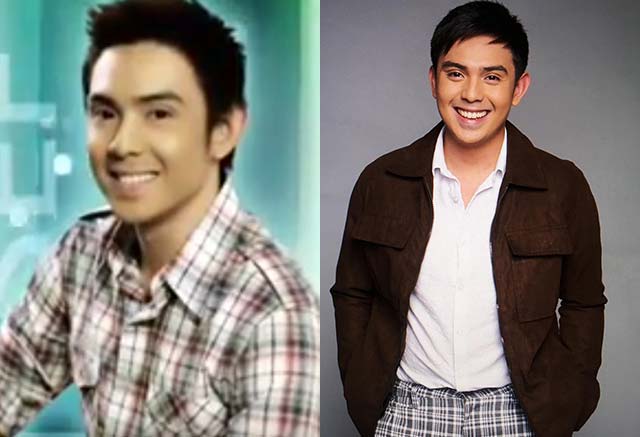 Starstruck Kids (2004)
BEA BINENE
Bea Binene was the last female avenger of StarStruck Kids.
Even though she did not win the competition, Bea was tapped to co-host the kiddie infotainment show, Lovely Day, along with Love Anover.
Bea was also cast as the younger versions of lead characters in teleseryes.
In 2010, Bea graduated from kiddie roles and became a teen actress in the early prime-time series, First Time.
She got a first taste of playing a lead role via the 2011 afternoon drama series, Pahiram ng Isang Ina. She was paired back then with love team partner, Jake Vargas.
This was followed by a string of teleseryes where she also played lead roles.
One of her most challenging roles was portraying a feral child in the afternoon series, Hanggang Makita Kang Muli. Her character grew up with a dog, which is why Bea had to mimic its actions.
Bea also became known as a TV host. She currently hosts GMA News TV's Good News.
She will soon have a special role in the upcoming afternoon series, Dragon Lady.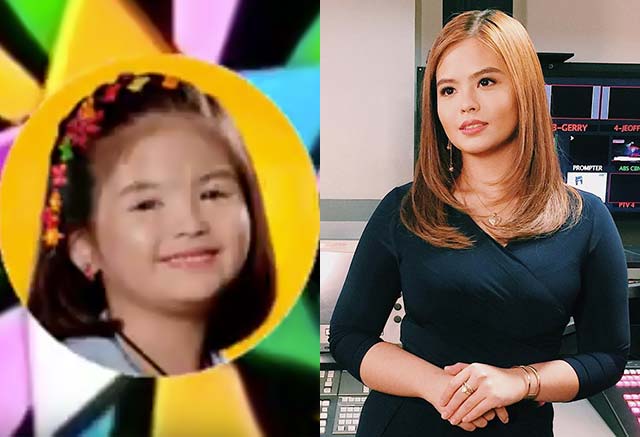 MIGUEL TANFELIX
Miguel Tanfelix was the First Prince of StarStruck Kids.
After his stint in the show, Miguel landed an important role in the fantasy series, Mulawin, where he played Pagaspas.
After Mulawin, Miguel was assigned to play younger versions of lead actors until he landed supporting roles in Kapuso teleseryes.
In 2014, Miguel received his big break in showbiz when he played the titular role in the series, Nino.
His team-up with Bianca Umali also earned a following that their BiGuel love team was tapped to top-bill five drama shows.
Miguel also became popular in Malaysia and Indonesia for his "Twerk It Like Miley" Dubsmash.
He was hailed as Best Actor in a Leading Role among the national winners of the 1st Asian Academy Creative Awards in Singapore, for his performance in Kambal, Karibal (2017-2018).
This 2018, Miguel will play a Badjao character in the upcoming series, Sahaya.