Sarah Lahbati and Richard Gutierrez surprised showbiz fans by proceeding to hold their wedding on March 14, the day before the Metro Manila community quarantine began.
The newlyweds were originally set to stage a grand ceremony at Shangri-La at the Fort. Three Philippine presidents were part of the wedding entourage, which also included local showbiz's top entertainment bosses, male and female.
But the affair turned out to be an intimate civil wedding held at the Taguig City Satellite Office.
Event stylist Gideon Hermosa took to Instagram to narrate how the grand wedding got postponed, and how the couple eventually decided to push through with the ceremony.
POSTPONING THE WEDDING
On March 12, Gideon and his team were already at Shangri-La at the Fort for the setup.
"We already started doing the ingress for this event. With synergy, me and my team were inspired to pour all our efforts & passion in creating this dream wedding," the go-to celebrity event stylist began in his Instagram post.
Through his Instagram Stories, Gideon showed that the drapings and chandeliers had already been installed.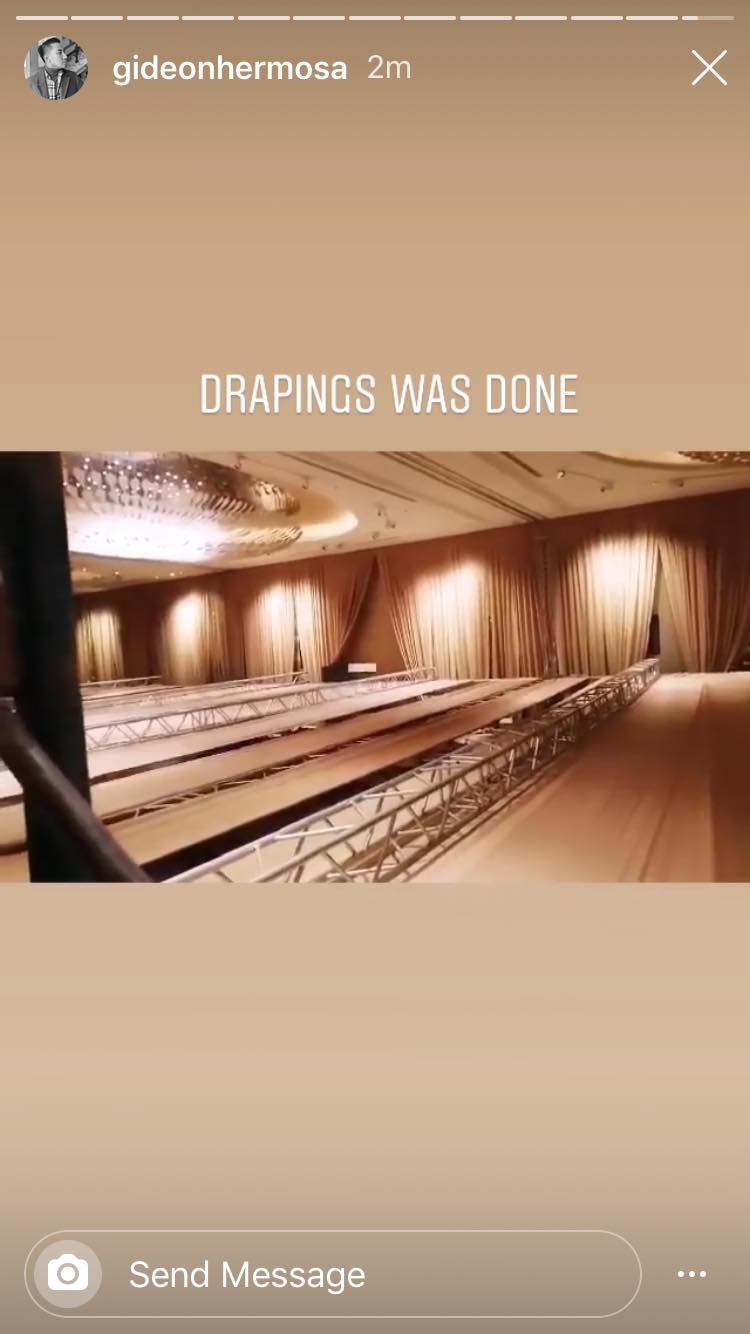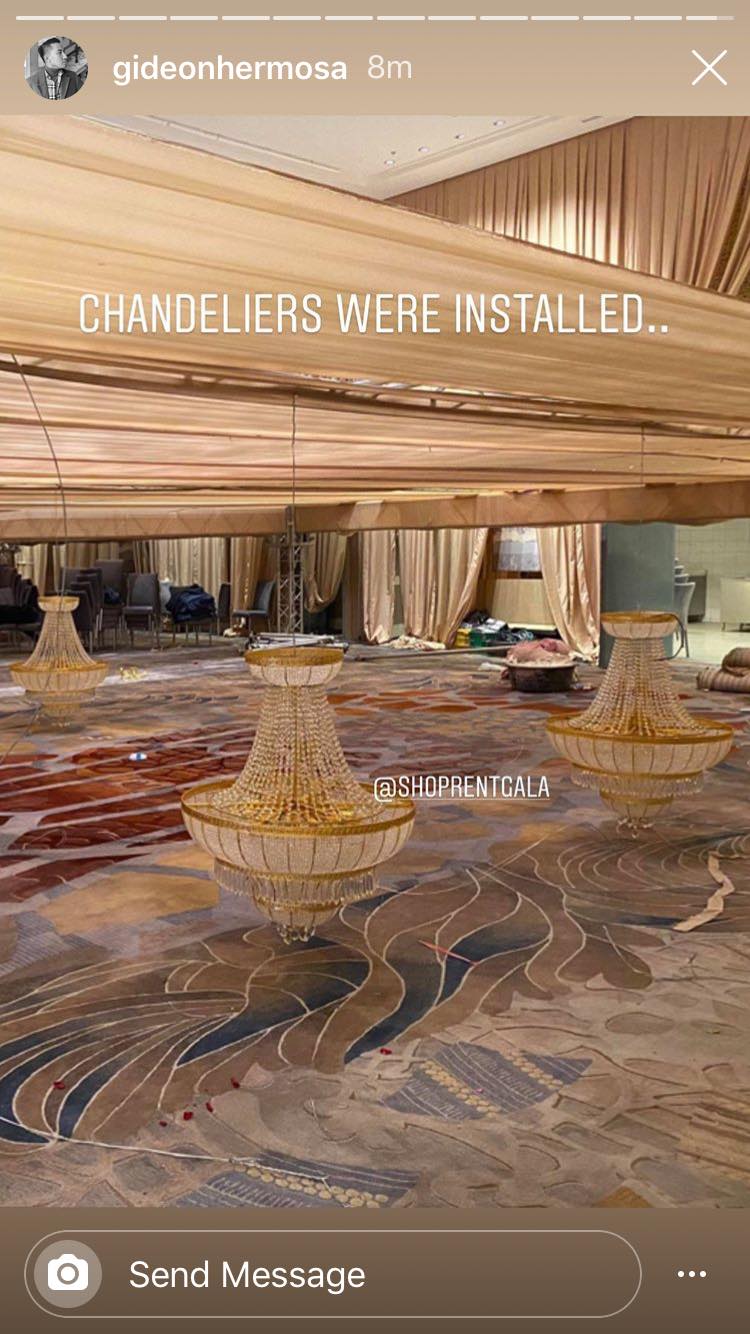 The entrance tunnel was also already underway at the time.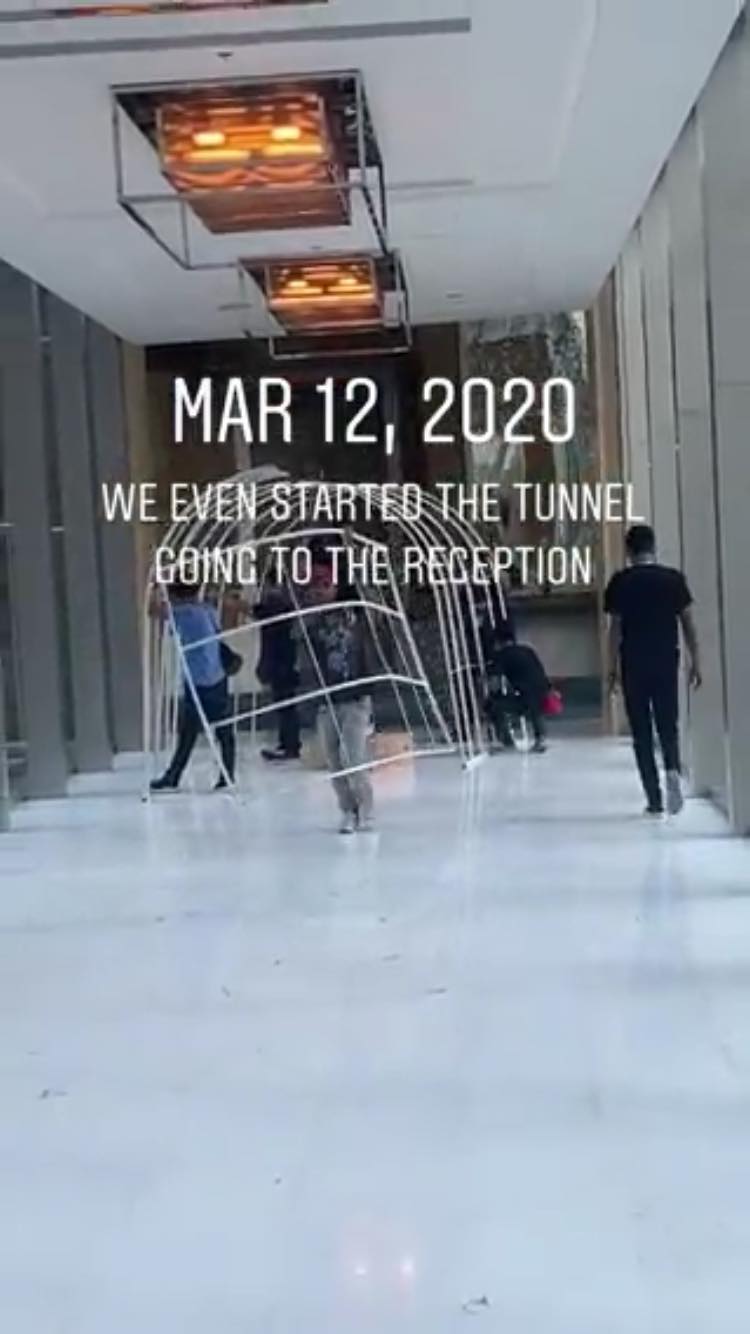 But after the government addressed the public about COVID-19 in Metro Manila, the team and the family gathered for an emergency meeting.
Sarah and Richard then decided to postpone their grand wedding.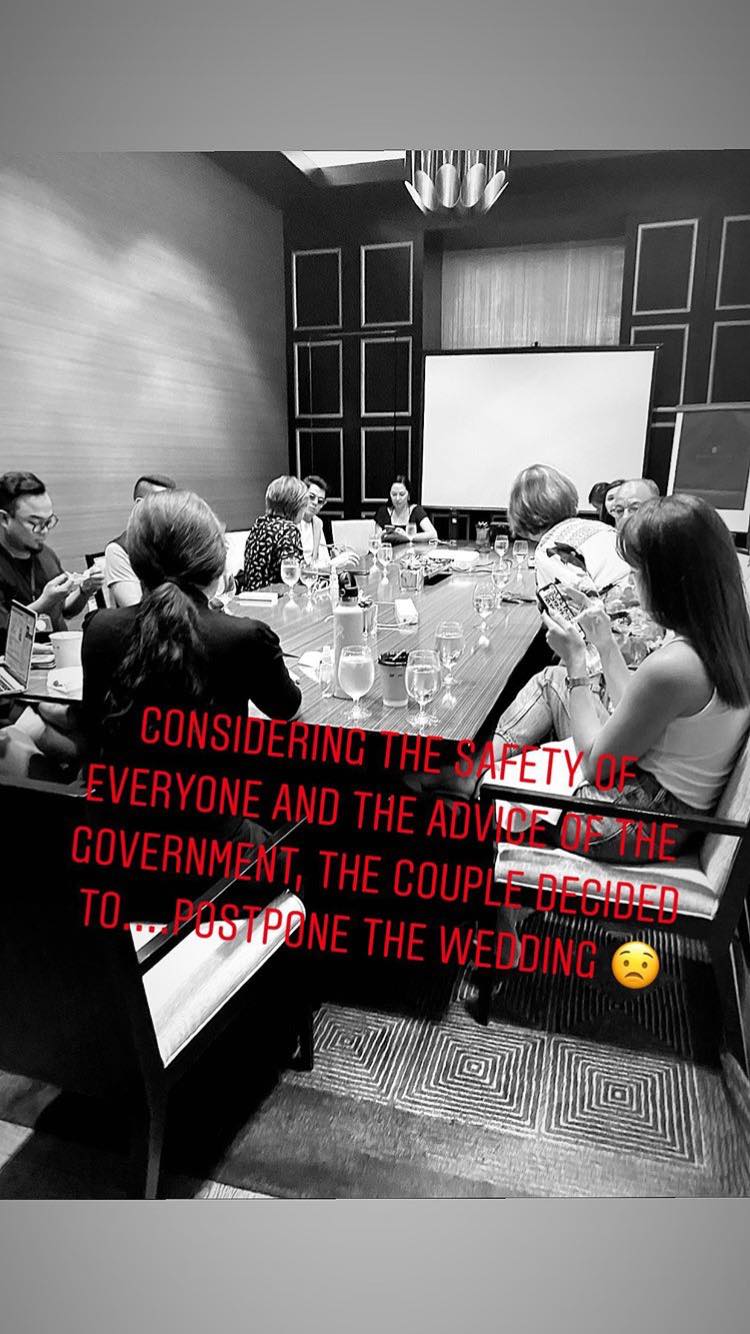 GOING FOR A SMALL WEDDING
After Sarah and Richard announced the postponement of their wedding on their respective Instagram accounts, Gideon received a call.
He was delighted to hear that Sarah and Richard were still pushing through with a smaller ceremony, "a simple-intimate civil wedding."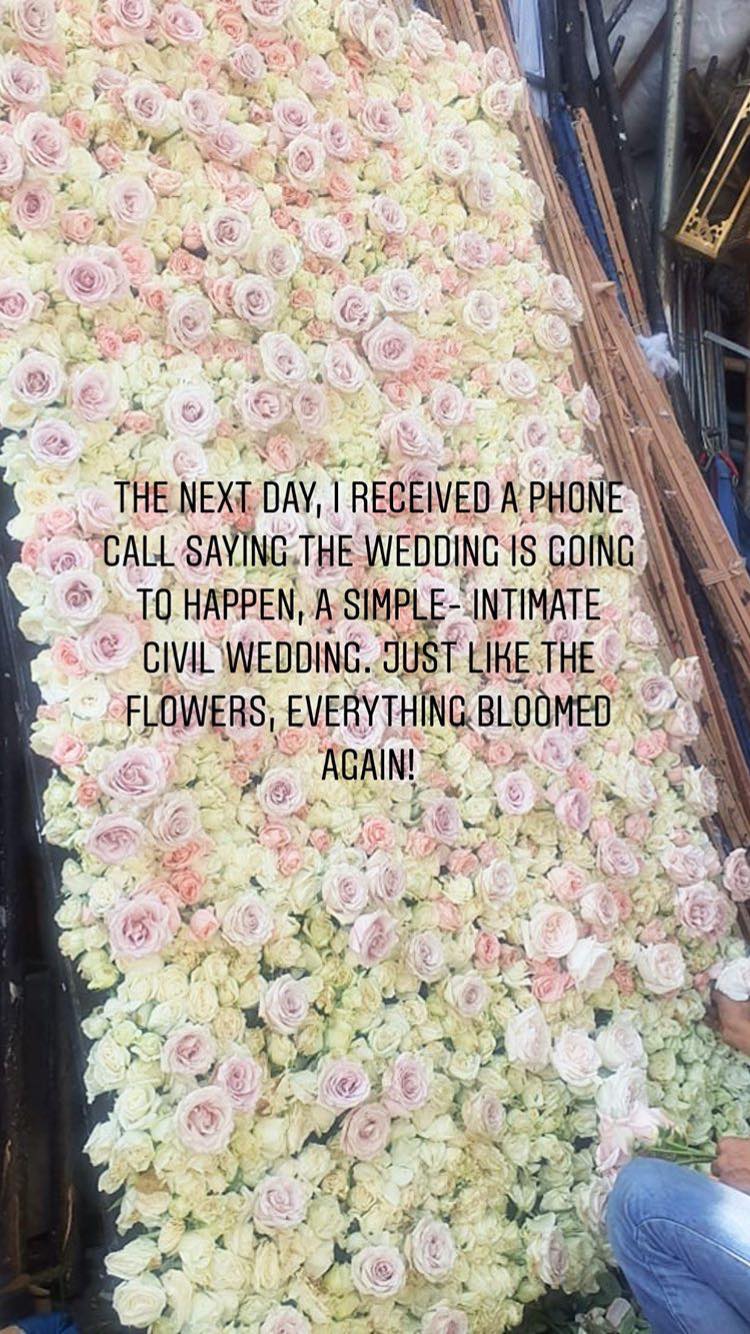 Gideon said in his caption: "Against all odds, @richardgutz & @sarahlahbati decided to have a simple civil wedding.
"Despite all the virus threat and the community quarantine their love stayed on top of it all.
"I am truly happy and grateful that this wedding came to life not as big as we expected it to be but it came as beautiful as their love for each other."
Sarah and Richard have been engaged since 2017.
Their wedding plans were put on hold after Sarah announced that she's pregnant with her second child that same year.
The Kapamilya celebrities have two kids: Zion, 6, and Kai, 1.
The two are expected to push through with their grand wedding at a later date.