Baby Xavi is one year old!
Liz Uy celebrates the birthday of her son today, September 20, and the new mom writes a short but sweet message for him.
Her birthday message reads: "Being your mother is the greatest privilege.
"Happy 1st birthday my darling baby boy [heart emoji]"
Throughout the day, Xavi has also been receiving birthday greetings from his famous circle of Ninangs.
Isabelle Daza puts out a video of her and Xavi trying out the doggy ears filter on her Instagram Stories, saying "Happy birthday to this little karate kid [grinning with big eyes emoji]"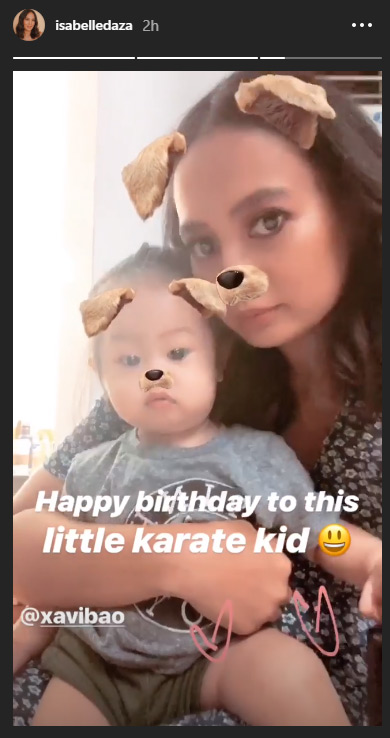 Meanwhile, Georgina Wilson posts a throwback video of Xavi still figuring out the wonders of a smartphone camera.
She captions, "HBD to my baby boi xavi!"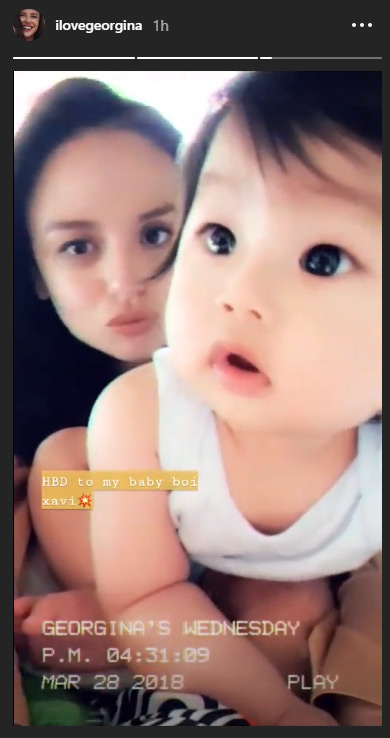 Anne Curtis greets Xavi through Instagram Stories as well.
The It's Showtime host looks back on the day she first met Xavi, who was then just eight days old.
Liz and Xavi were still based in Los Angeles, California, U.S.A, and Anne was in town for her bachelorette party.
Also in the photo are Liz and Anne's close friend Joyce Tiongson (leftmost) and Isabelle (rightmost).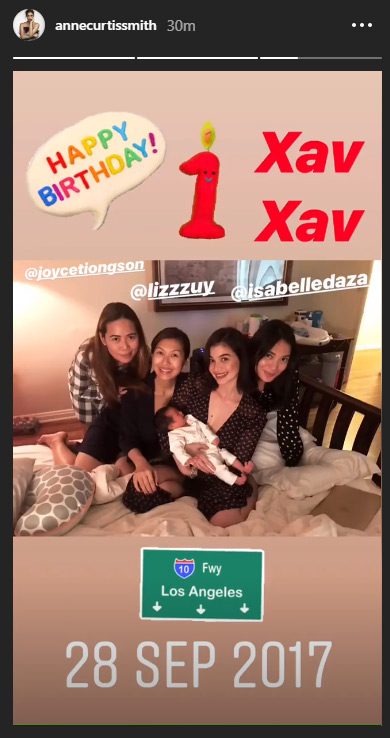 It was early this year when Liz introduced Xavi to her social media followers.
The Instagram post received lots of love from celebrities and netizens.
READ: Liz Uy introduces Baby Xavi on Instagram
Liz described motherhood as "the best accomplishment I've done."