Scarlett Kramer celebrated her seventh birthday party earlier today, December 2.
Her parents Doug Kramer and Cheska Garcia threw a Winter Wonderland-themed party at The Blue Leaf Events Pavilion in McKinley Hill, Bonifacio Global City...
...and it was filled with special moments, including a special duet by the birthday girl and her dad Doug.
Among the highlights was Scarlett's birthday wish: "I wish that mommy will have a baby."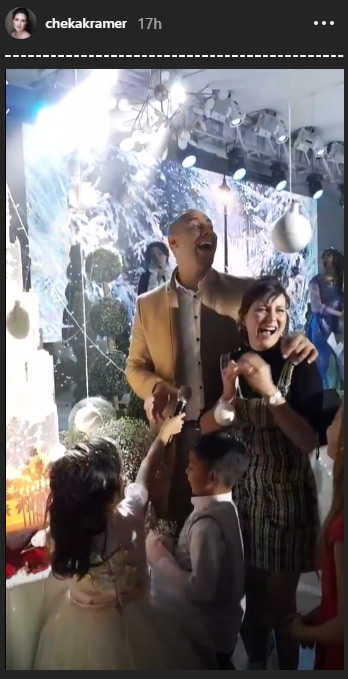 READ: Scarlett Kramer celebrates 7th birthday with family in Amanpulo
PROMISE RING
Just like Ate Kendra, Scarlett also received a promise ring from Doug, who posted a close-up photo on Instagram.
He wrote, "Today, we celebrated Scarlett's 7th birthday party! She was looking forward to her grand celebration, but more than anything, Scarlett remembered something I did for Kendra when she turned 7.
"And today, I did the same for my baby Scarlett.
"I gave a promise ring.... What is a promise ring? This is what I told her... 'Scarlett, this is an outward symbol of a promise between people, just like papa and mama's wedding ring to symbolize our love and marriage.
"'For this, it's a promise between you and me, Scarlett.
"'I want you to remember how I treat you, the time I give you, how I respect you as a girl, how I encourage to build your relationship with God, and how much I unconditionally love you.
"'Pls remember to stay obedient, to love God, and to never easily give away your love to just anyone...
"'You deserve nothing but the best. Happy birthday Scarlett! Papa loves you so much'"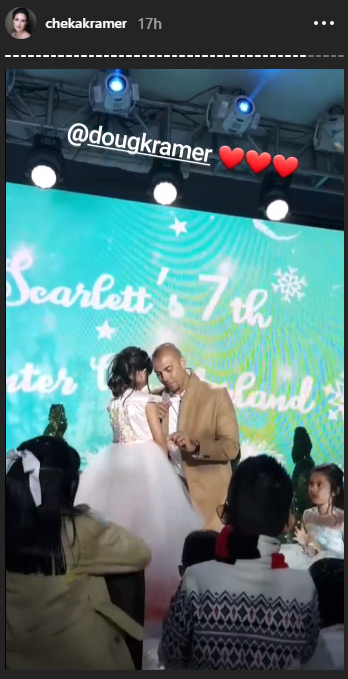 Doug also explained why he gave his daughters promise rings at an early age.
He said, "Some people may think that it's too early for me to give something like this to a daughter. But why? I gave one to Kendra two years ago, and she remembers exactly what it means, and how she should value herself and the love she cannot just easily give to anyone.
"As a father to my daughters, I want to set the standard and benchmark of how a man should treat a lady.
"They see this evidently on how I treat my wife, my mom, my sisters and, most especially, how I treat my 2 baby girls.
"And through seeing this, hopefully and prayerfully, they won't settle for anything less.
"I hope you enjoyed your special day my baby girl! I love you Scarlett!"
READ: Kendra Kramer to Daddy Doug: "I may find a prince someday, but you will always be my King."
READ: Scarlett Kramer gets birthday wish to meet iKON member at Manila concert
READ: Celebrities spotted at Kendra Kramer's 7th birthday party