The Philippines still has a lot to be thankful for amid the outbreak of COVID-19 worldwide.
One of these is how Metro Manila is gradually cleaning itself since Luzon was placed under enhanced community quarantine on March 17, 2020.
The photo posted by Doug Kramer earlier today, March 21, on his Instagram feed was like a breath of fresh air.
He uploaded a three-part collage of Metro Manila's skyline taken from the Team Kramer mansion in Antipolo City.
The top part of his collage was a video he took in December 2019, showing Metro Manila's gray and foggy skies.
The father of three could be heard saying, "It looks like a beautiful day, but take a look at that horrible smog.
"That's only been a few days with no rain.
"And once there's no rain, this happens—the pollution is so bad.
"That's the reason we moved all the way out here.
"Take a look at that, that's terrible, that's what everyone is inhaling right now."
Below the video were two photos showing the skyline's transformation.
The dad of Kendra, Scarlett, and Gavin wrote a caption that read (published as is): "There's a lot of unfortunate circumstances happening around our world, and also in our country.
"But here's a little good news. We've been here almost a year now.
"And it's a rarity to get consecutive days of a clear and unpolluted view.
"I would always wonder why our kids would easily get coughs and allergies when we were still living in the Metro.
"I hope we can take care of our home better after this pandemic. We only have one.
"God bless and may God heal our country and people!"
Doug was so amazed by how "Mother Earth is healing" that he also uploaded his mansion's breathtaking view of Metro Manila on his Instagram Stories.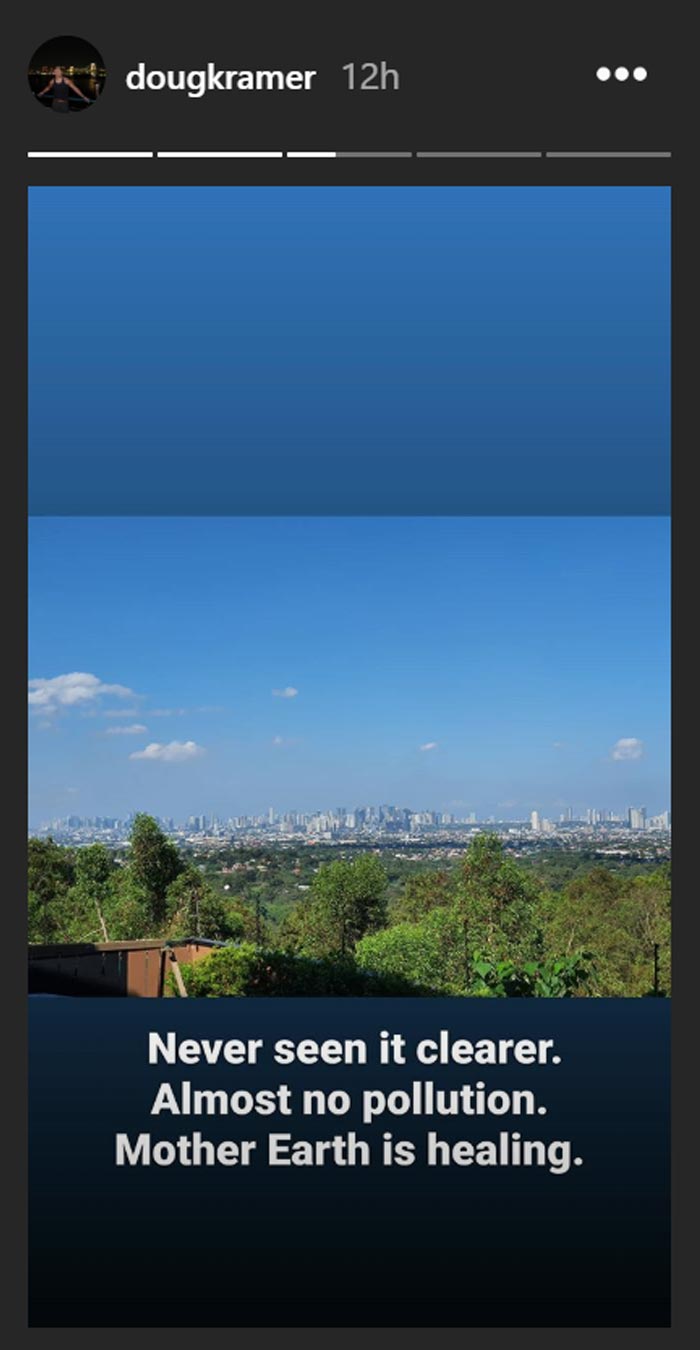 Doug, his wife Cheska Garcia, and their three kids moved into their new home on June 22, 2019.
It took two years to complete the construction of their 550-square-meter property, which has a pool and a playground.