Sharon Cuneta is experiencing mixed emotions over her third daughter Miel Pangilinan's new milestone.
Two days ago on January 28, 2023, the award-winning actress and TV host posted on Instagram a high-school graduation photo of Miel.
Sharon feels over the moon, "I am so very proud of you - and this High School completion didn't come easy for you and many others -
"having to do lots of online stuff and dealing with Covid lockdowns…
"you guys just missed out on so much more of what life in high school should've been like…
"so I am grateful and just really so proud that you've reached this point. I love you so very much, Yeyie ko…I cannot believe it!"
Read also: Judy Ann Santos, Shaina Magdayao, other celebs spotted at Miel Pangilinan's 18th birthday party
Athe same time, she feels sentimental about how fast the years seem to glide on: "Whyyyyyyyyyyyyyy?!!!
"Now you're graduating and are going off to college na ren after a year-off to enjoy life first?!!!
"Baby ko if there was really a time-traveling machine I'd invest my life savings in it so I could be with your baby-self and stay there forever!"
Sharon gets even more emotional thinking about Miel pursuing a college degree abroad.
Her eldest KC graduated with a bachelor's degree in International Corporate Communications with a minor in Theatre Arts from the American University of Paris.
Her second daughter Kakie is a literature student at a progressive college in New York.
She goes on, "So beautiful and precious to Mama…[heart emojis] (Bunny you really wanna study abroad also?
"Here na lang pls pls pls?!
"Oh well…you know Dad & Mama will give you what you want, even if it'll hurt to be away from you…[sad face emoji][heart emojis]) @mielpangilinan"
COMMENTS
Netizens and Sharon's friends agree that time passes very quickly.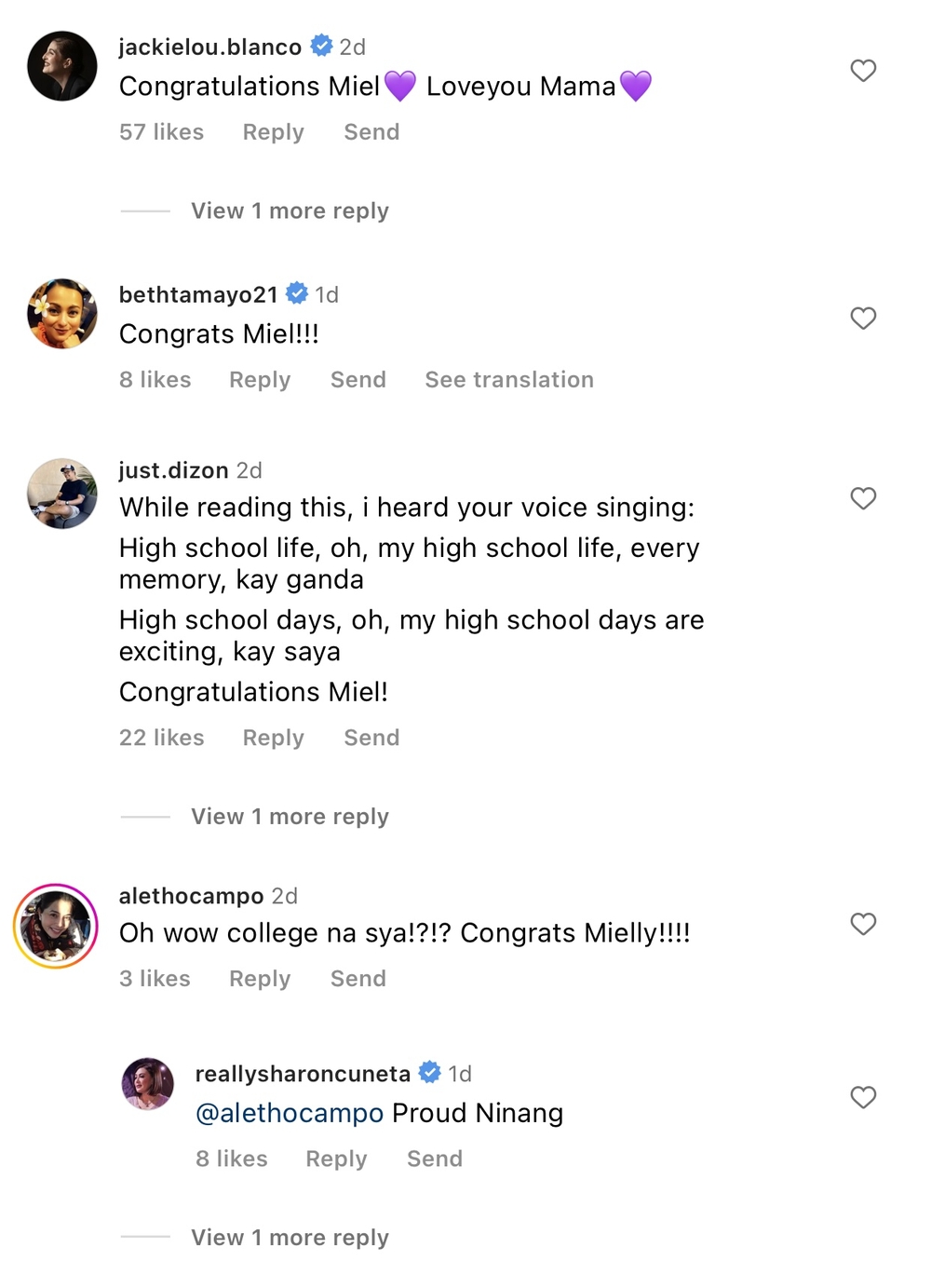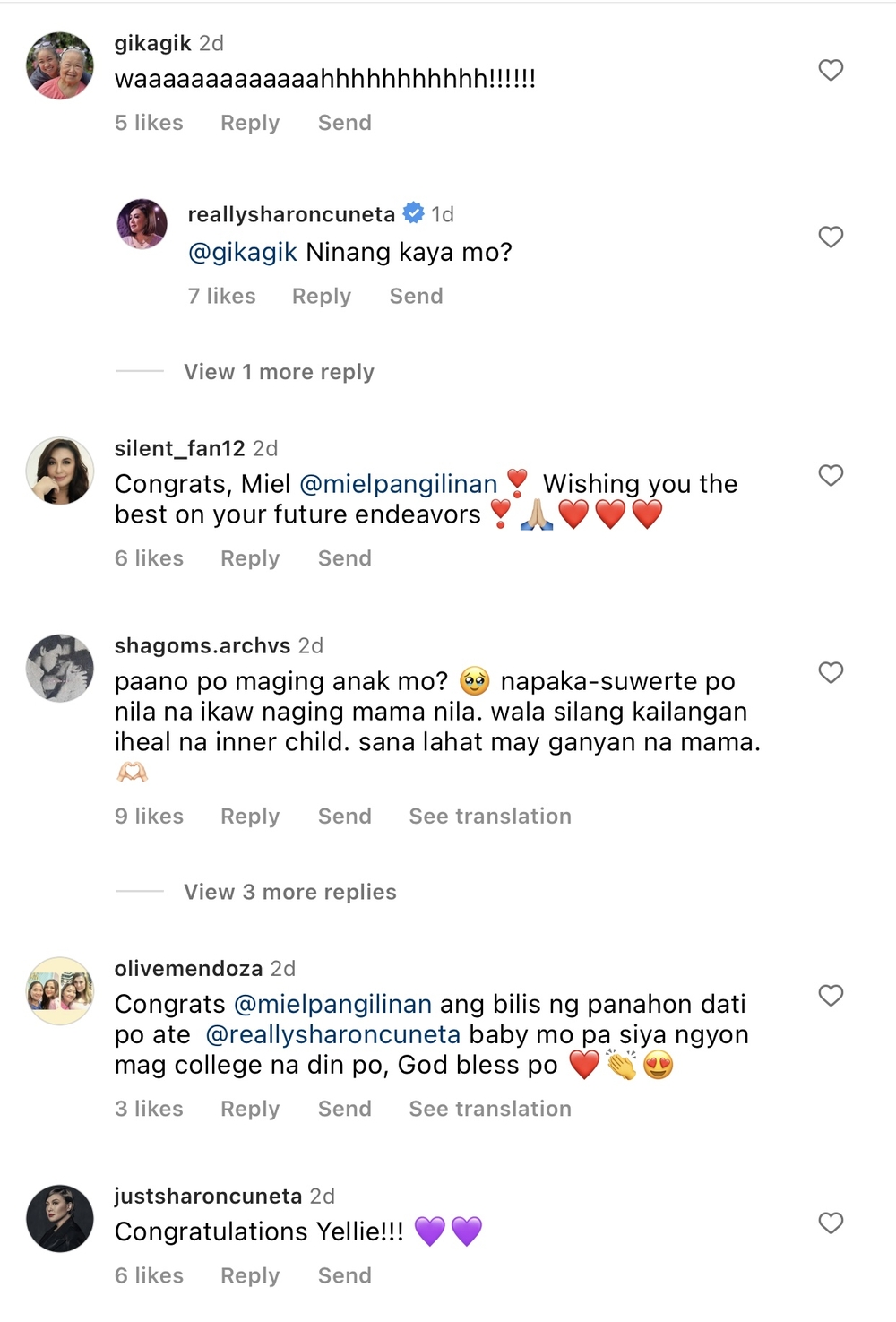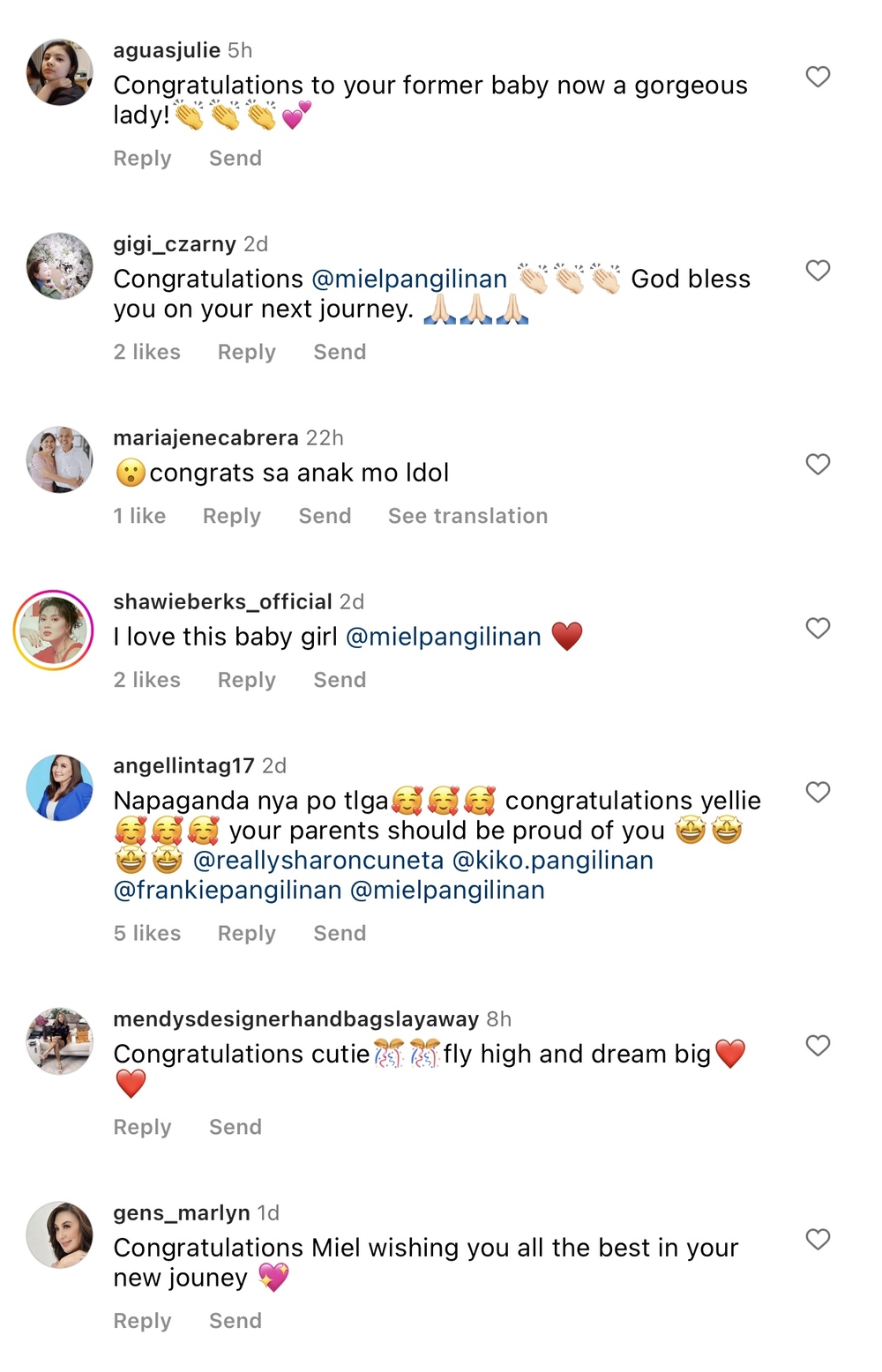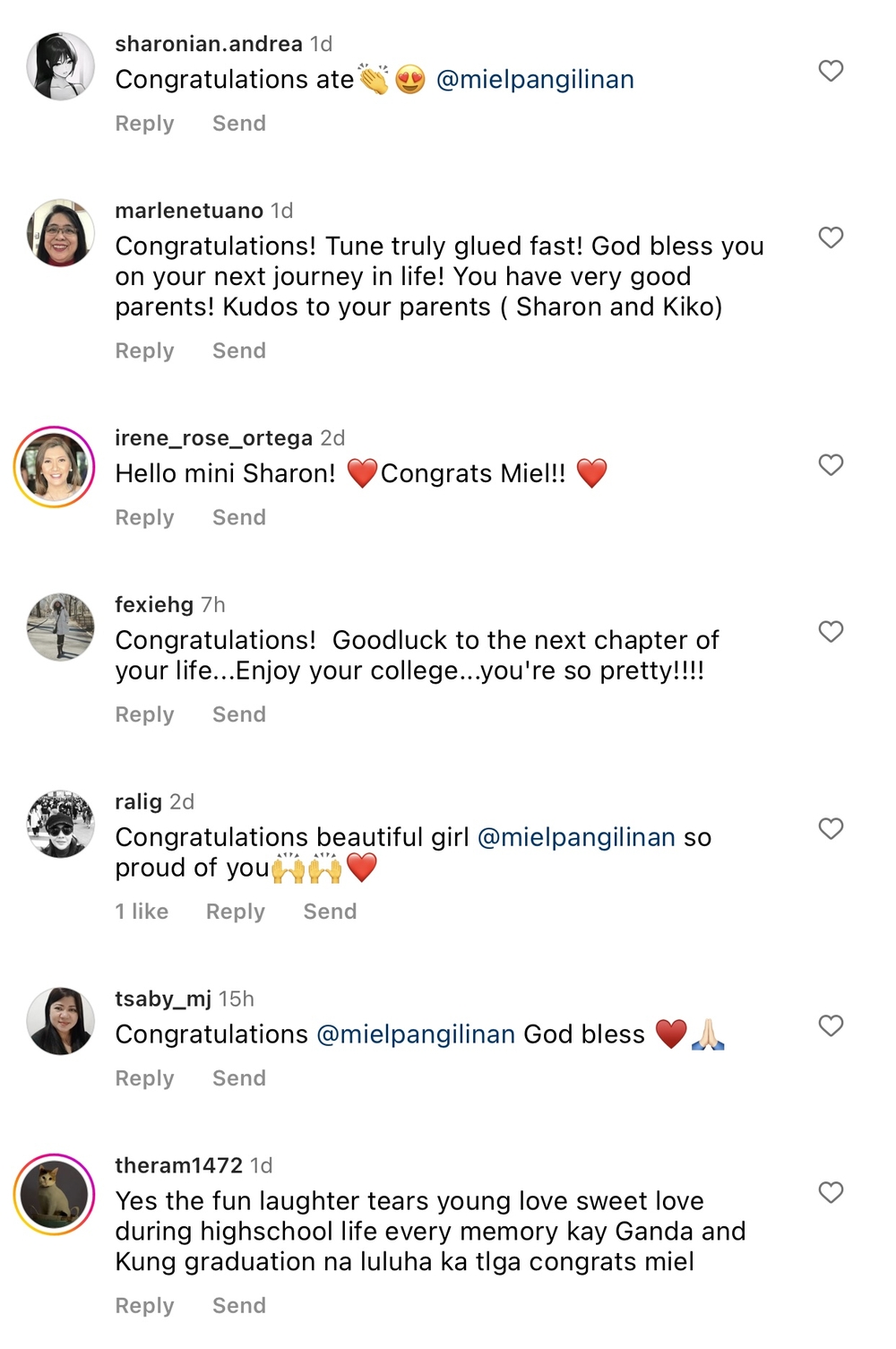 Miel celebrated her 18th birthday on September 3, 2022 with a grand 1970s disco-themed party.
The star-studded occasion took place at the Blue Leaf Events Place in Taguig City.
READ MORE: