On the heels of the KC Concepcion-Steve Michael Wuethrich sightings comes another proof that they're more than just friends: They were spotted "kissing" on an Emirates flight.
The first scoop about KC and Steve Michael appeared yesterday, January 23, when PEP.ph (Philippine Entertainment Portal) picked up on the chatter that Steve Michael, a Filipino-Swiss, has been seen with KC on various occasions in different countries, including the Philippines and Switzerland.

In yesterday's article titled "Is KC Concepcion currently dating a Swiss-Pinoy?", PEP.ph wrote that the Swiss-Filipino looks like a well-kept secret of the 37-year-old celebrity endorser, actress, and social media personality.

KC has not shown the fellow in her vlogs—which cover everything: her travels, home, family, cooking, fashion; and which she's been posting diligently—but her own fans were quick to notice him hovering near her. More intriguing, the few times the fellow did show up on her IG feed, he was blurred, never identified, and certainly not acknowledged.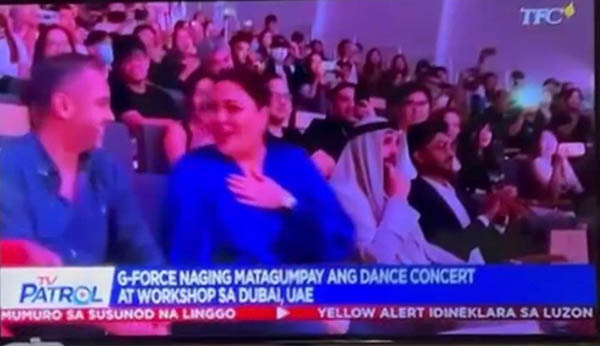 This seemingly careful curation has not stopped netizens from weighing in and asking KC who the fellow is, until one day a netizen, saying he was the guy's high-school classmate, identified him as Steve Michael Wuethrich, a Swiss-Filipino banker based in Zurich.

Now comes another piece of news about the two: They left Manila together for Zurich, Switzerland, on the night of January 22.
A Zurich-based Pinay, who was on the same Emirates Flight No. EK085, got in touch with PEP.ph the next day, January 23.
Via Facebook messenger, she told PEP.ph that she saw KC and Steve Michael in the same plane she had taken. She added: "They kissed in the plane as the girl went up to the upper class cabin and the guy stayed in premium economy."
PEP.ph wanted this to be clear: Was it a beso on the cheek, a small kiss on the lips, or a full kiss?
The Pinay passenger clarified: "Kiss sa forehead. Naka-mask sila."
TRIVIA: DIFFERENCE BETWEEN FIRST CLASS VS PREMIUM ECONOMY
To the curious, the First Class Cabin of Dubai's state-owned airline announces the following amenites: onboard shower spa, lounge bar, flat-bed seats, gourmet meals, Bvlgari amenity kits, Byredo skin-care set, sleep oil and pillow mist, Bowers & Wilkins E1 headphones.
Airfare price: At least PHP330,000. This is where KC was.
The Premium Economy, on the other hand, claims to have luxurious cream leather seats with cushioned leg rests, spacious woodgrain tables, reusable amenity kits, soft blankets and large pillows, a choice of dishes served with Royal Doulton china tableware, wider range of beverages than may be found in the economy section, including Chandon sparkling wine, extra vintage wines from the Business Class list, as well as chocolates and liqueurs.
Airfare price: At least PHP170,000. This is where Steve Michael was.
For a round-trip fare from Manila to Zurich, the price difference between the two sections would be at least PHP160,000.
It seems like KC Concepcion is in love with a Filipino-Swiss guy named Steve Michale Wuethrich. But why is she being secretive about it?
Video: PEPTv.
BACKGROUND STORY
Kristina Concepcion—best known hereabouts as KC, the only child of Sharon Cuneta with Gabby Concepcion—spent 2022 traveling to Italy, Sweden, Switzerland, America, and Dubai, and returned to the Philippines in December 2022, in time for her sister Kakie's December-16 birthday celebration.
KC also spent Christmas noche buena with her family.
She was again present at her mom Sharon Cuneta's birthday dinner January 5.
Sharon's Instagram Reels posts of January 7, 2023, show that Steve Michael has already met KC's family—including stepdad Kiko Pangilinan and siblings Kakie, Miel, and Miguel—having been invited to the Megastar's intimate birthday dinner.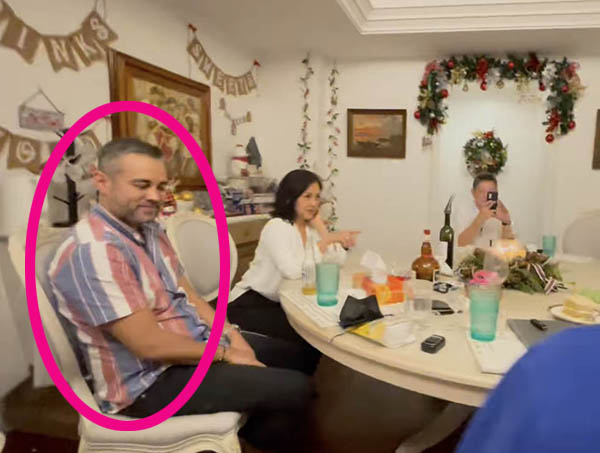 At press time, KC has not given her fans any update about the man who, by all accounts, is her new boyfriend.
She has also not formally introduced Steve Michael to her social media followers.