Andi Eigenmann is pregnant with her second baby.
The 28-year-old actress made the announcement through a series of Instagram Stories, revealing that she is on her 14th week of pregnancy.
In her first Instagram story, Andi hinted that she, her boyfriend Philmar Alipayo, and her daughter Ellie are on their way to their new home "where my growing family will make more joyful memories together."
She wrote, "Haven't been as active on social media for many (great) reasons - Been adjusting slowly but surely to my 'new life'.
"The journey has been so exciting, yet scary at the same time but we have been so happy and at peace nonetheless.
"Still wouldn't have my life any other way.
"We are now on our way to moving to our new island home where my growing family will make more joyful memories together.
"Our loved ones, specially Ellie and @chepoxz [Philmar], and I CANNOT WAIT."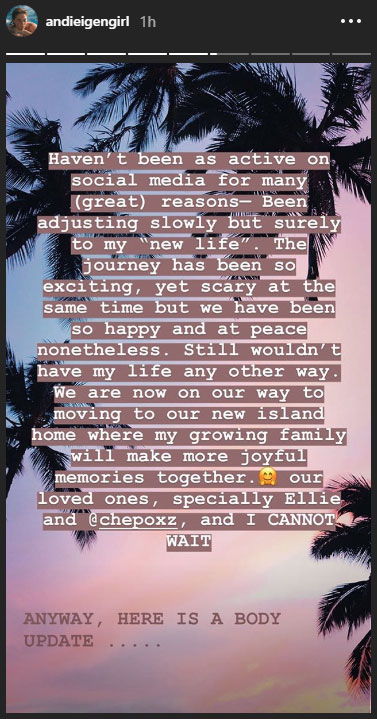 In her next Instagram story, Andi showed a side profile of her body taken on December 17, 2018...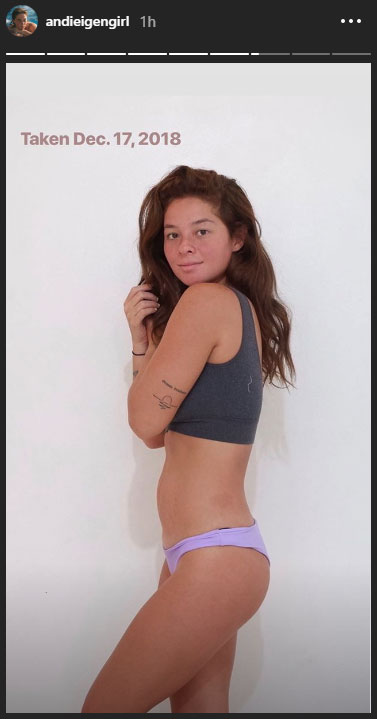 Following it up with a current side photo of herself today, February 1, revealing her growing baby bump.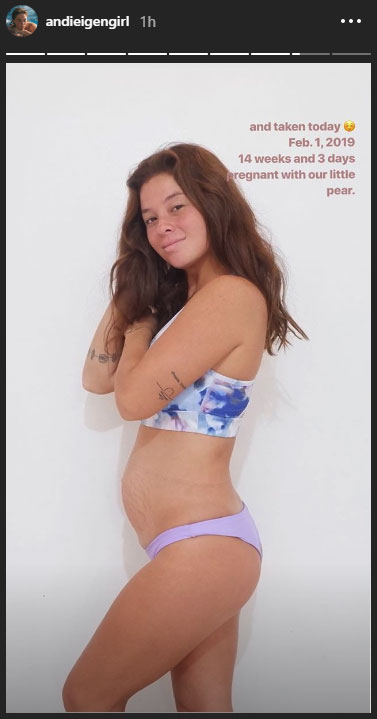 Andi first spoke about her relationship with Philmar back in October 2018.
She and the Siargao-based surfer were three months into their relationship then.
READ: Andi Eigenmann compares current boyfriend with her exes
Andi's daughter Ellie, her child with former boyfriend Jake Ejercito, is seven years old.