Andi Eigenmann was thrilled to announce in February that she and her partner Philmar Alipayo are expecting a child together.
She recalled the day she told the news to her firstborn, seven-year-old Ellie.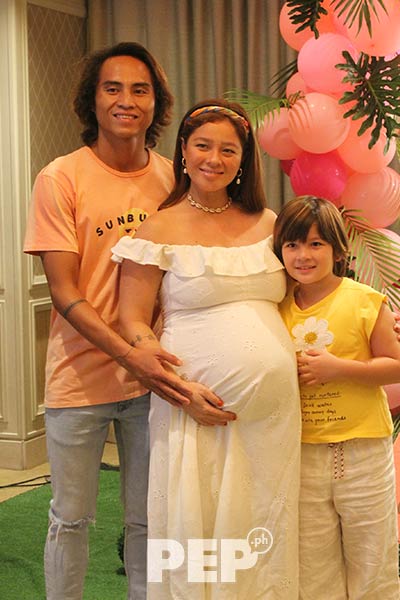 "Oh, I was so excited," Andi said, remembering that moment.
"I remember because I had just gone from Ilocos for the national competition of Philmar, my partner, when we found out.
"I waited to get home and be able to pick Ellie up from her dad's house to tell her first.
"I was supposed to tell her in our house. We were still in the car, I couldn't wait.
"I told her, 'Guess what Ellie!' And she's like, 'We're going to have a baby?'
"And I was like, 'Yeah.' And Ellie was like, 'No! Yeah?!'
"And then she had a big smile on her face and then she told me, 'Oh mom, I want it to be a little sister.'
"And then I said, 'Oh, I want it to be a boy because I have you na, e.'
"She got mad at me. She thought that the gender is something you can choose, so like the mom signs up for the gender. It was so cute!"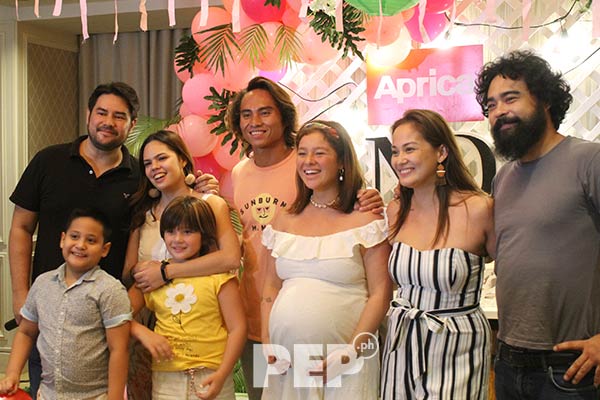 Andi was confident from the time she learned she was pregnant that Ellie would be gladdened by the news.
She recalled, "I knew already, even if I haven't spoken to her, that it would be good news to her.
"It would be something she'd be excited about, because for the past years, she jokingly asks me for a little sister.
"And specific, it has to be a little sister... So, when we had a gender reveal and it was a girl, even if I wanted a boy, I was so happy because I was so happy for her."
According to the soon-to-be mother of two, Ellie would still be happy even if it turned out to be a boy, "She was also so excited."
PEP.ph (Philippine Entertainment Portal) caught up with Andi at her baby shower last Saturday, June 22, at Rockwell Center, Makati.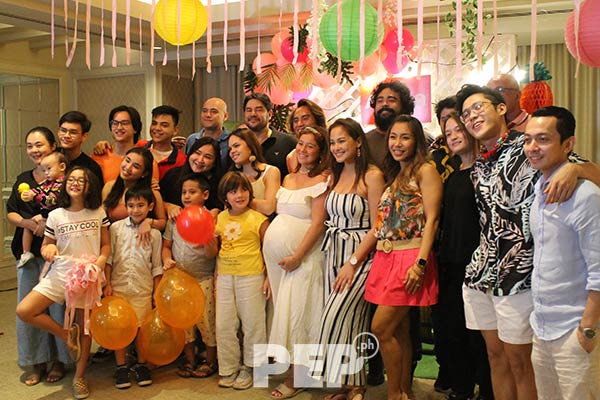 ANDI'S ELDEST ELLIE
Andi said it's not in the nature of Ellie, her daughter with former flame Jake Ejercito, to get jealous of the coming baby.
The actress volunteered, "She was never the type to be jealous around me or to be possessive and feel bad if someone's being given more attention.
"Like, for example, there's a baby that I think is cute, she'd be more attentive to it than me.
"She'd be like, 'Mom, look! Baby's so cute!' So, she's really not the type."
Sure that Ellie will be a "good ate," Andi shared a conversation with her.
"Now pa lang, she plans na. 'Mom, can our clothes be matching? But, like, not super matching. Just like maybe the same color sometimes?' Ganun. Like, sure."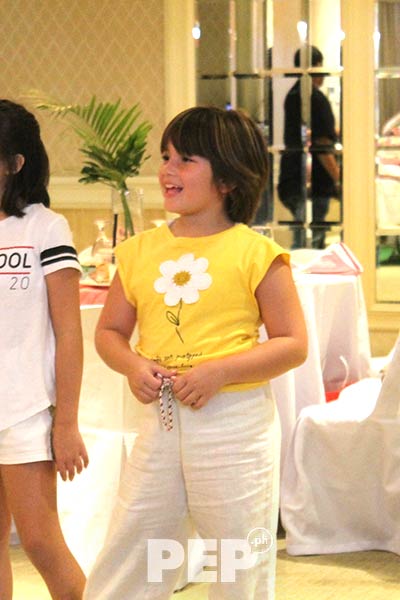 When told about Andi's second pregnancy, Jaclyn Jose reacted "like any parent would."
Andi said, "She just wanted to make sure that this is something that I wanted where I was at—and I was.
"And I was so happy. I told her, 'I'm really happy. I'm so excited.' I feel like it's time because I'm slowly settling into my new life, island living.
"And now, I'm blessed with a new baby, which is what I wanted to do next anyway.
"She's just been so supportive, and she's been giving the same amount of support that she was giving me with Ellie."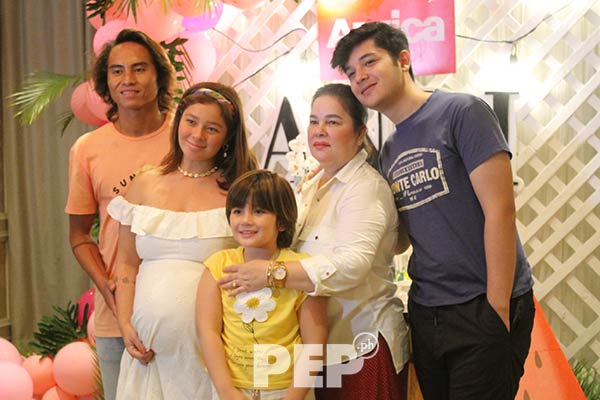 ANDI ON HAVING SECOND BABY
Andi and Philmar weren't trying to have a baby, but they were "okay to have children anytime."
Andi, who will turn 29 on Tuesday, June 25, said, "I feel like we're less scared because both of us have a kid of our own, so that's one thing to have.
"Realizing we're a good pair and our relationship is so stable and we're building a future together in the island, that's something we weren't afraid of."
Philmar has two boys of his own: Toro, who lives in Siargao, and Kanoa, who lives in France.
Andi honored her "extraordinary" family on Instagram, saying she is "really happy" to have them.
When it comes to parenting style, Andi said she feels more assured this time, having learned from her experience with Ellie.
She related, "Well, with Ellie, she's seven, and sometimes I take a look at her to observe my parenting and try to see what I like and what I don't.
"Not that I feel like I'm a perfect parent, but I feel like, looking at Ellie and seeing how she's growing up to become the person that she is becoming is something I really appreciate.
"Sometimes it scares me that having a second child is gonna be such a different thing. It's one thing that will make a big difference in my life.
"But I'm just gonna go with the flow kasi looking at Ellie makes me realize, 'Oh, I didn't really know what I was doing.'
"I don't think any parent does when raising their child, but seeing that I have a good kid makes me realize that I can do it again the second time around."
Andi said she wants "to do better" with her second child.
"I had such a hard time breastfeeding with Ellie and, also, I ran out of milk fast.
"So, now I'm so nervous about because I want to do better. I want to fully just breastfeed.
"Before kasi when I was young, I didn't care. Kahit ano lang.
"Like, example, 'O, wala, your cervix isn't opening. Let's just use caesarean.'
"'Okay sure, whatever will be safe and easy for the baby.'
"But, of course, now because I'm older, I know na what I want.
"So, breastfeeding is something I really hope I can do."