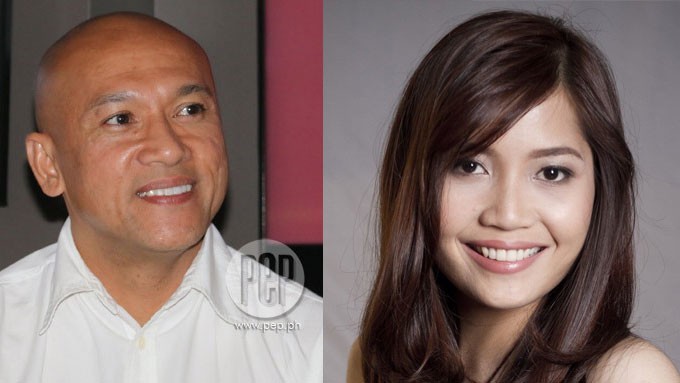 ---
Indie actress Dalin Sarmiento denied that her physical abuse complaint against director Jay Altarejos has been "resolved amicably."
In a Facebost post today, January 30, Dalin revealed that Direk Jay has never apologized for allegedly harming her while shooting the indie film T.P.O. (formerly known as In Saecula Saeculorum) last October.
Part of her official statement reads, "He claims that the issue was resolved amicably. This is untrue.
"When I posted about the incident, I had two requests.
"That he admit he hurt me off-camera, without prior warning and permission and issue a public apology; along with a promise not to do it ever again to anyone.
"That I be given the agreed upon talent fee for the two shooting days that I completed.
"The producer of the film, Mr. Wilson Tieng, has settled the payment of my talent fee.
"But no apology and admission has been given by Jay Altarejos despite Mr. Tieng's efforts to convince him.
"He has instead posted a self-serving statement about how I misinterpreted his process."
DALIN CALLS OUT DIREK JAY'S ALLEGED FALSE STATEMENT. In an exclusive interview published on PEP.ph (Philippine Entertainment Portal) last January 22, Jay claimed that the whole issue involving Dalin had been settled already.
He said, "Some channels have been in communication to resolve it amicably and it has been resolved."
Read: PEP EXCLUSIVE: Jay Altarejos says issue with indie actress has been "resolved amicably"
Direk Jay also related that he made an effort to patch things up with Dalin by communicating with her via Facebook.
ADVERTISEMENT - CONTINUE READING BELOW
"I messaged her nung New Year. I wanted to reach out to her and I told her through Facebook that both of us were hurt by the situation.
"I still believe that she has potential and I hope she will pursue her dream, whatever it is."
Read: PEP EXCLUSIVE: Jay Altarejos tried reaching out to indie actress who complained about workplace violence
Dalin, for her part, maintained that there was no truth to Direk Jay's statement.
She further revealed in her Facebook post, "He never tried to contact me personally.
"Not when I posted about the incident; until today.
"He claimed that he sent me a message.
"I dare him now to post a screenshot of that supposed message.
"He had all my contact information (email, phone numbers, facebook), but he never made any attempt to get in touch with me."
Dalin was originally tapped as the lead actress in T.P.O, but was later replaced by Mara Lopez due to the former's physical abuse complaint.
Dalin explained, "I am aware this is a film about domestic violence.
"I knew that there would be a degree of pain involved in these kinds of films. But to be physically abused (punching in the stomach, pulling my hair forcefully, grabbing and hitting my arms violently) plus verbal abuse and slander by the director is not acceptable.
"When I raised my concerns about his actions, he fired me from the movie and proceeded to slander my name publicly by posting on his Facebook page that I am unprofessional.
ADVERTISEMENT - CONTINUE READING BELOW
"These are the reasons why I spoke out last October 2015.
"To defend myself from his insidious statements."
ALLEGED INACTION OF DGPI. Meanwhile, Dalin also alleged that the Directors Guild of The Philippines Inc. (DGPI) remained indifferent towards the letter of complaint that she filed against Direk Jay before the said organization.
"We filed an administrative case against Jay Altarejos at the DGPI, (where he is a member), PAMI, and the KAPPT.
"Despite a meeting last November 15, 2015 the DGPI informed me that there's nothing they can do about the issue despite a letter from Atty. Rodrigo prompting them to answer the administrative case against their member."
But with the help of her legal counsel Atty. King Rodrigo (husband of veteran actress Boots Anson-Rodrigo) and talent manager Girlie Rodis, Dalin reiterated that she is determined to pursue her complaint against Direk Jay.
"Until the workplace for all involved in creating a film is free from physical and verbal abuse by the likes of Mr. Altarejos this case is far from resolved."
Here is the full statement of Dalin as posted on her Facebook account this Saturday, January 30: